Newfoundland's land of perfect days
One of my favourite memories from my time in Newfoundland was sitting with friends around our hostel's campfire, drinking beers and singing songs as the stars came out overhead. Earlier that day, we had hiked one of the most beautiful trails in Canada, watched from the cliff-tops as a humpback whale frolicked in the sparkling sea below and gone for a (quick!) dip in the freezing waters of the Atlantic. One of my friends, her smile glowing in the firelight, sighed and declared what we were all thinking, "This was the perfect day."
HI Trinity, Skerwink Hostel is the sort of place where perfect days happen all the time. Much of this is thanks to the hostel's owners, Martha Nelson and Gavin Clark. Knowledgeable and passionate about their adopted home, they're bursting with advice for backpackers looking to explore the area.
Martha grew up in Australia and moved to Toronto in 2006. On a trip to Newfoundland with her family, she and her sister fell in love with Trinity East, and together, the sisters opened HI Trinity, Skerwink Hostel in 2011. Martha met Gavin, a snowboard instructor from Scotland, while studying law in Glasgow. The couple returned to Newfoundland in 2015, intending to run the hostel on a casual basis. "Then," as Gavin puts it, "2016 happened." Tourism in the area exploded, and the couple suddenly found themselves running a bustling, sustainable business. Together with their dog, Alto, they settled down, and have been throwing their hearts into the hostel ever since. Despite all the work that goes into running such a place, the couple agree that it's worth it to watch visitors from all over the world fall in love with this region every day. As Martha says,"We're reminded daily of how special this place is."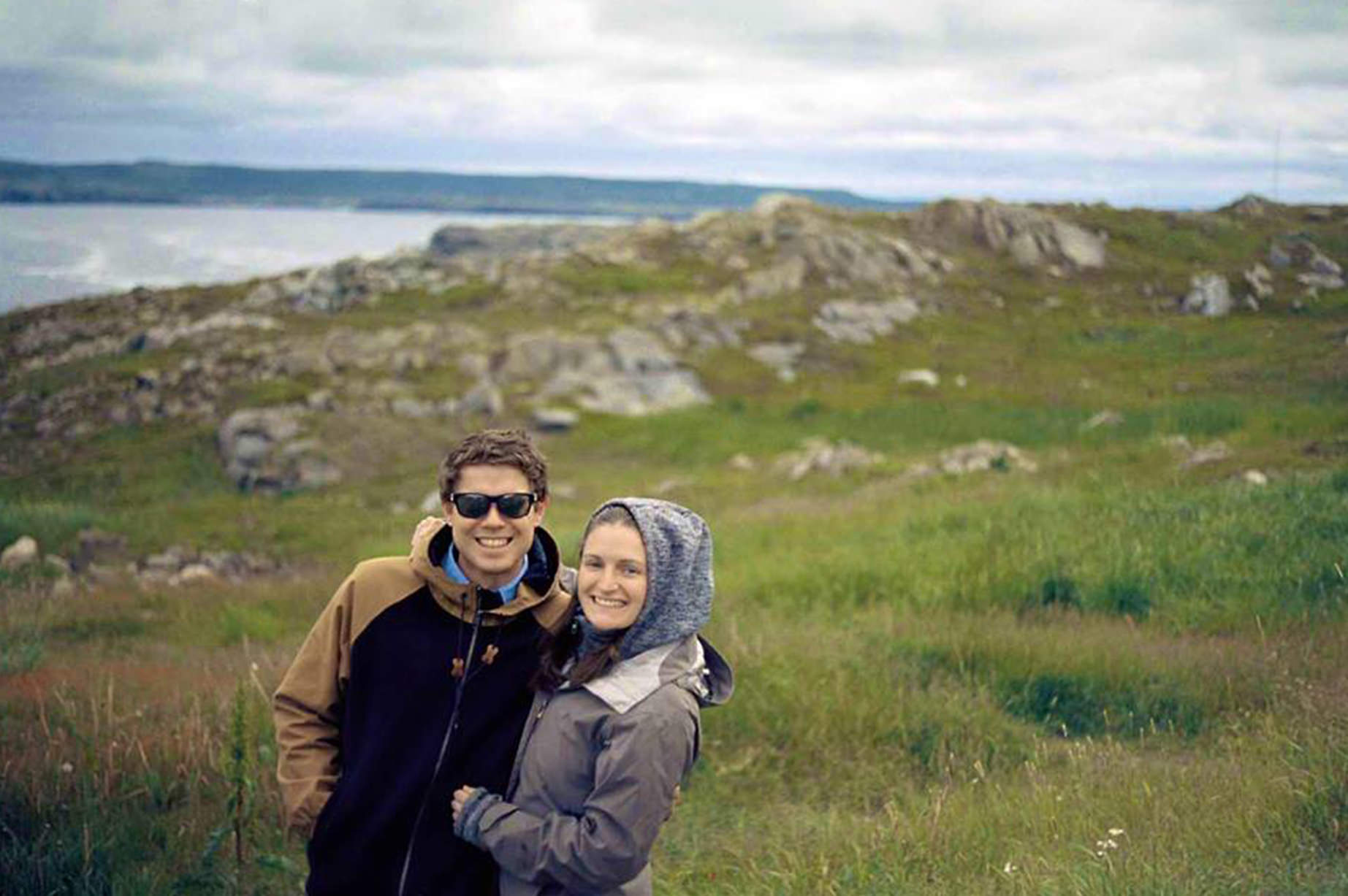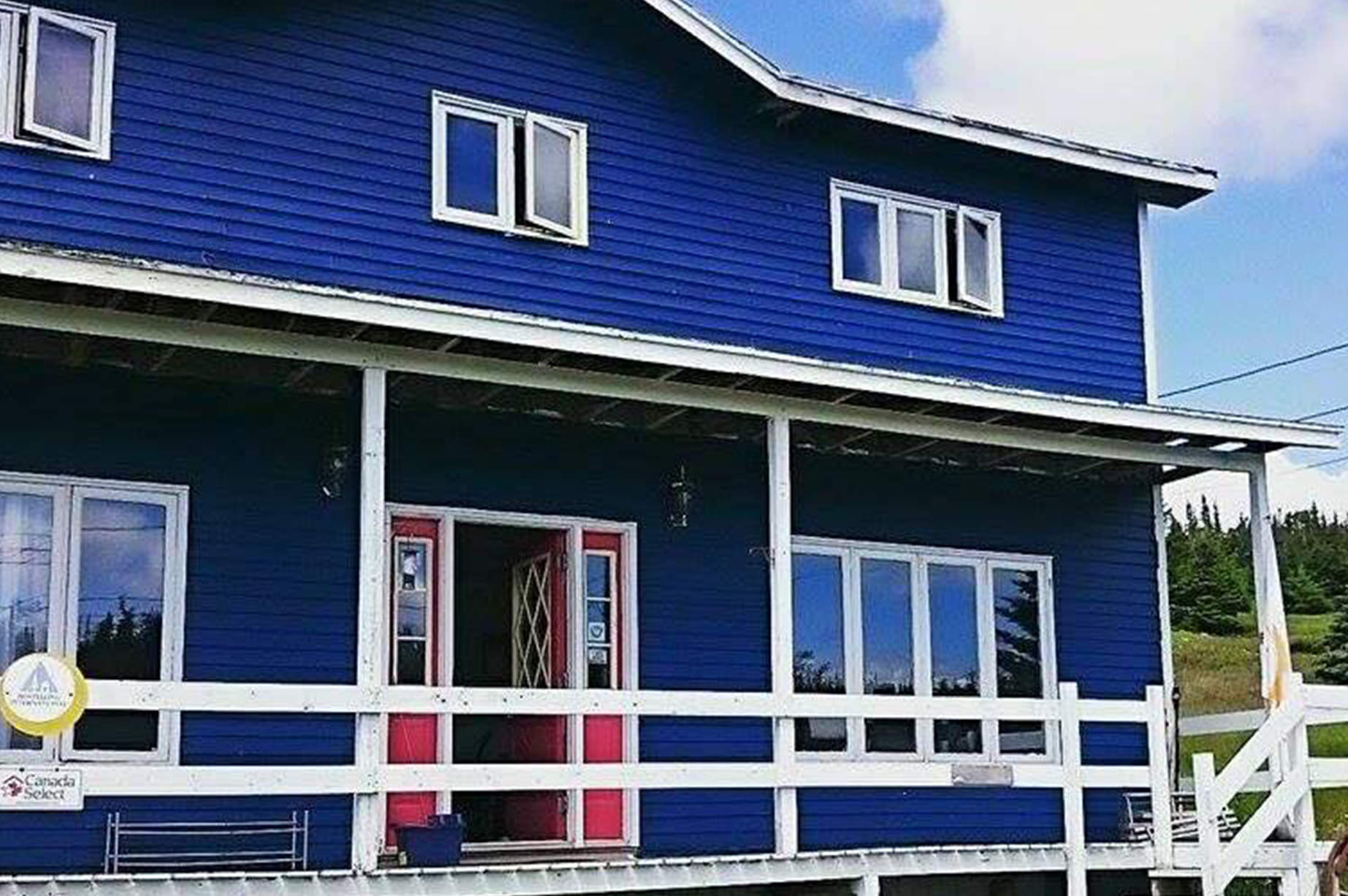 "This place" is the region of Trinity East and Port Rexton, tiny neighbouring towns on Newfoundland's scenic Bonavista Peninsula. This part of eastern Newfoundland, three hours' drive north of St John's, is known for its rugged seaside landscape, picturesque fishing villages and abundant whale and iceberg sightings. Martha and Gavin's hostel is also a 10-minute drive from the town of Trinity, which is home to most amenities, along with quaint historic buildings and artisanal shops. Though tourism in this area is increasing, it still enjoys a peaceful, off-the-beaten-path atmosphere that will make you wish, like Martha and Gavin, you could stay forever.
I asked the couple for the inside scoop on the best activities for travellers on a budget who want to make the most of this incredible corner of Newfoundland. Believe me, there's enough here to fill countless perfect days.
Get outside
Visitors to HI Trinity, Skerwink Hostel love to get outside, and it's no wonder: this place is stunning. Martha and Gavin estimate that there are five to eight good hiking trails just in their area, and one of the best, the Skerwink Trail, is just steps from their door. Be sure to budget a few hours; this 5.3-kilometre hike is not challenging, but the breathtaking cliffside views and frequent wildlife sightings (including whales!) will have you stopping in your tracks at every turn. "Bring a lunch and your camera, and you could spend all day on Skerwink," says Gavin. This trail has cred, too. Travel and Leisure magazine named the Skerwink Trail one of the 25 best walks in North America and Europe.
To find more great hikes, you can take a quick drive or borrow a bike for free from the hostel. Nearby Fox Island Trail offers a similar experience to Skerwink, but without the crowds. Martha and Gavin especially love the Horse Chops, a cliff network that begins just outside of English Bay and offers an excellent vantage point for whale-watching. You'll want to walk or bike this one; though there is a rough road along the cliffs, only 4x4s can handle it. "We don't encourage people to take their rental car!" Gavin laughs.

Get inspired
Martha and Gavin note that Port Rexton and the nearby town of Trinity have a disproportionate number of artists and craftspeople compared to other parts of Newfoundland. They're not surprised, though. Gavin points out that this place is a photographer's dream, with the ever-changing light constantly bringing out different aspects of the landscape. The wild, rugged scenery here is inspiring, and the tranquility gives you space to explore your creative side. As Martha explains, "It's the sort of place that brings it out in you."
For an exciting new cultural experience, plan your visit to coincide with the 2019 Bonavista Biennale (dates to be announced). This free exhibition places works by contemporary artists from all over Canada in non-gallery spaces throughout the Bonavista Peninsula, showcasing the uniqueness of the region. If you can't make it for the Biennale, you'll find plenty of local art in Trinity's shops, and you might even head home with an affordable print.
"Nonprofits are a big part of what's bringing people [here], and always have been," says Gavin. Local cultural organisations help to bring this area to life, such as Trinity's Rising Tide Theatre. Housed in a bright red building, this company performs regular dinner theatre shows telling local stories, as well as outdoor pageants every Wednesday and Saturday afternoon in the summer ($20, $15 for students).

Get fed
Unlike many other parts of rural Newfoundland, the vibrant atmosphere of this region has attracted a wave of young entrepreneurs, like Gavin and Martha. "The Port Rexton area is pretty unique for that younger demographic," says Martha.
These youthful newcomers have brought a taste for good food and drink with them, resulting in the sort of dining experiences that one would normally expect in urban centres. The most notable recent addition is Port Rexton Brewing Co., just a few minutes' walk from the hostel. This small craft brewery opened only a few years ago, but it's already a local fixture with a fun rotating selection of IPAs, porters, saisons and more.
Martha and Gavin recommend capping off your brewery visit with a stop at Fishing Stage Takeout, a food truck that sells what Gavin describes as "the best fish & chips in Newfoundland." When he's not dishing up a delectable variety of local seafood options at affordable prices, the owner of the Fishing Stage can often be found by the water, catching the day's supply of cod, as hungry whales drive schools of fish toward the shore.
With so much to see and do in the Trinity and Port Rexton area, how can visitors get the most out of a brief stay? Martha and Gavin recommend this itinerary for an ideal day: in the morning, go whale-watching with Sea of Whales Adventures ($80 for three hours), grab lunch at a café in Trinity, go for a hike in the afternoon on any of the excellent local trails, then take a load off and grab some beers at the brewery. Though I'll add one more tip: the best way to cap off this perfect day is with friends, music and a campfire back at the hostel.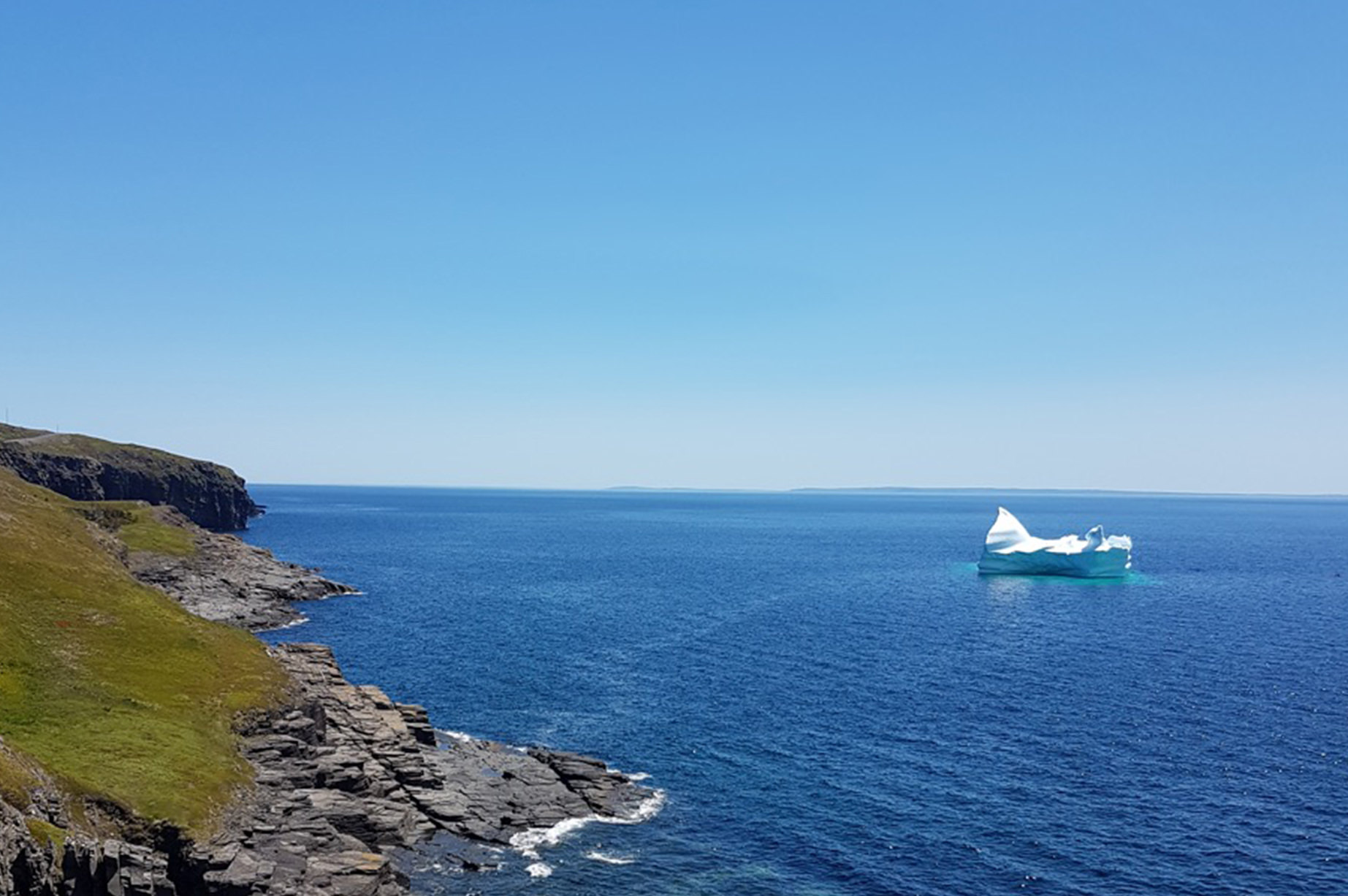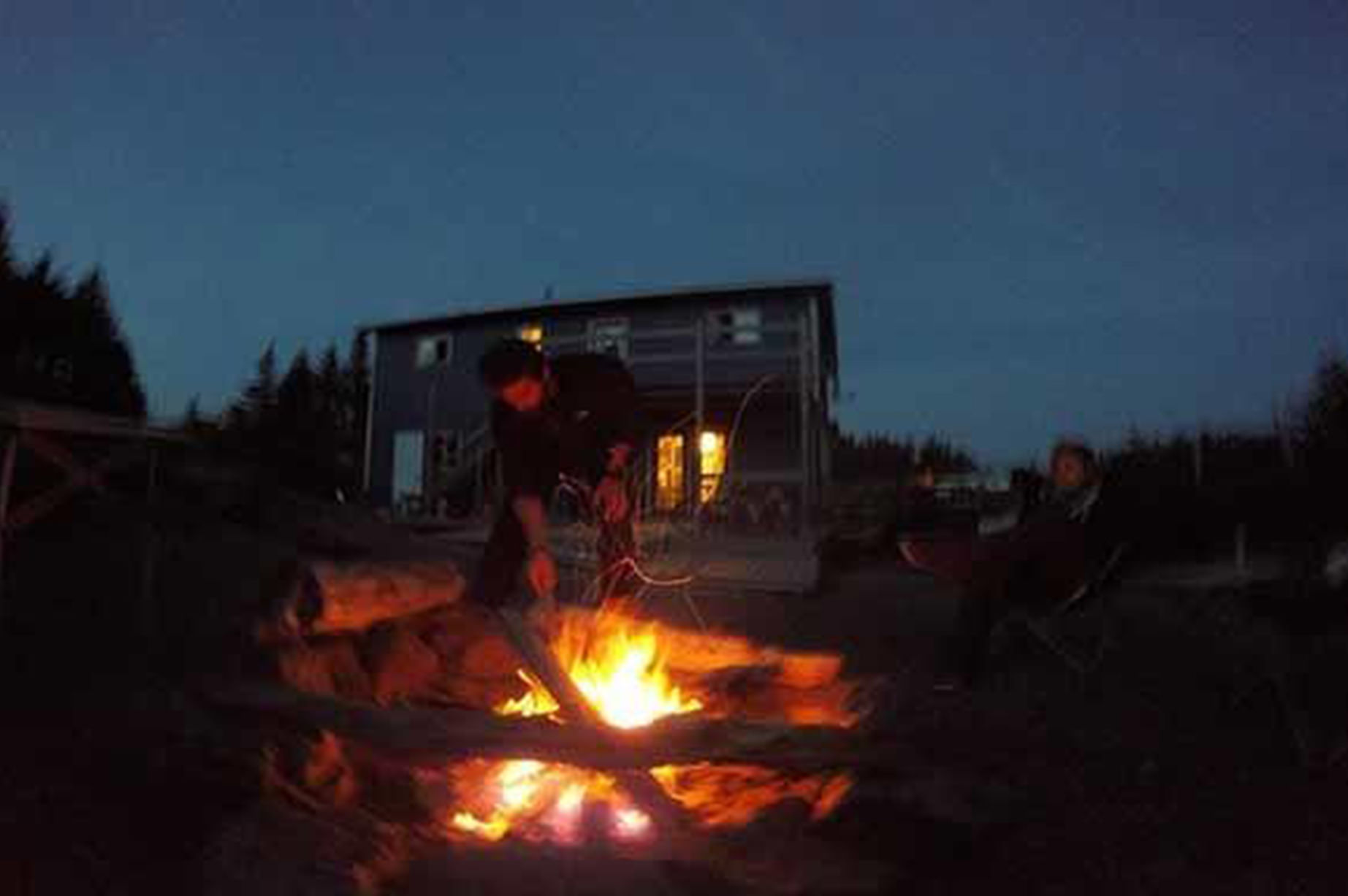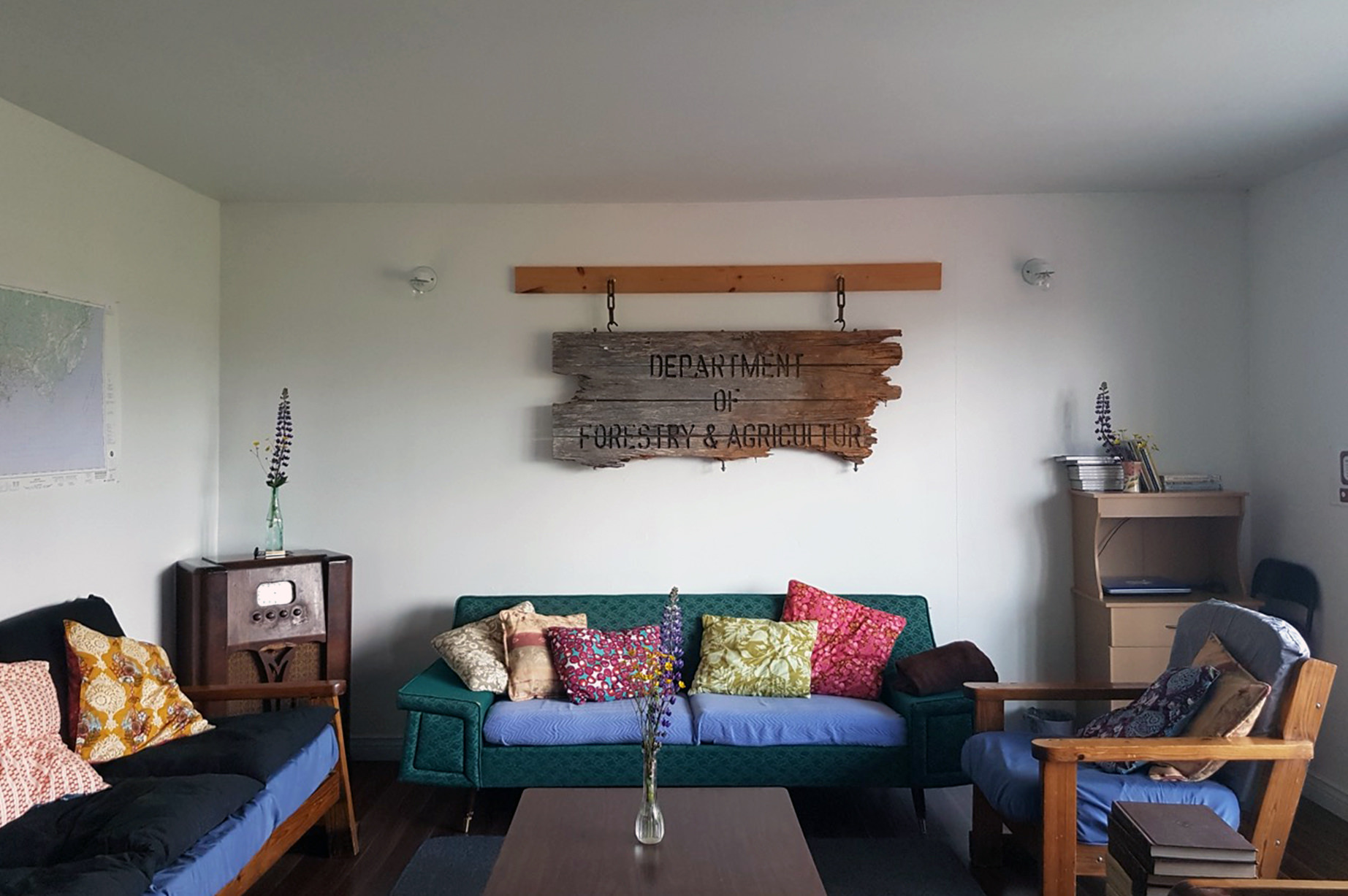 About the hostel
HI Trinity, Skerwink Hostel is one of three HI hostels in Newfoundland and Labrador, and offers shared rooms as well as a cozy queen room and a family room (with a bunk bed) for those who want some privacy. All bathrooms are shared. Breakfast is included, and nothing beats waking up to fresh-baked bread! There are plenty of common areas to relax in, and the kitchen has everything you need to cook a full meal, plus you'll find a barbecue and fire pit out back for those long summer evenings. It's easiest to drive to Trinity East if you can, but buses and shuttles do run daily to and from St John's. The hostel's website offers a helpful guide for non-drivers.
You may also like to read