10 free (or almost free) festive events in Toronto
The winter holidays can be an expensive time of year, with gifts to buy, travel to book and parties to attend. Fortunately, not every festive event has to break the bank. If you're spending December and January in Toronto, there are a number of free (or nearly free) events to guarantee a good time. Here are 10 of the best ones.
Skate under the holiday lights
If the skating rink at Nathan Phillips Square is packed, Toronto has a number of ice rinks open throughout the winter, and all it costs is the price to rent skates. (If you have your own, it's free!) Lace up at Harbourfront Centre, Union Station or The Bentway for the most festive atmosphere.
Head to the Toronto Christmas Market
Skip the mall and head to the Toronto Christmas Market to do your holiday shopping. This popular market is open until December 22 in the city's historic Distillery District. Shop from local vendors in an outdoor space while you sip on cider and listen to the Candy Cane Carolers. This event is both free and almost free—admission is $8 on weekends to prevent overcrowding, so set aside a weekday afternoon to do some shopping and strolling at no cost.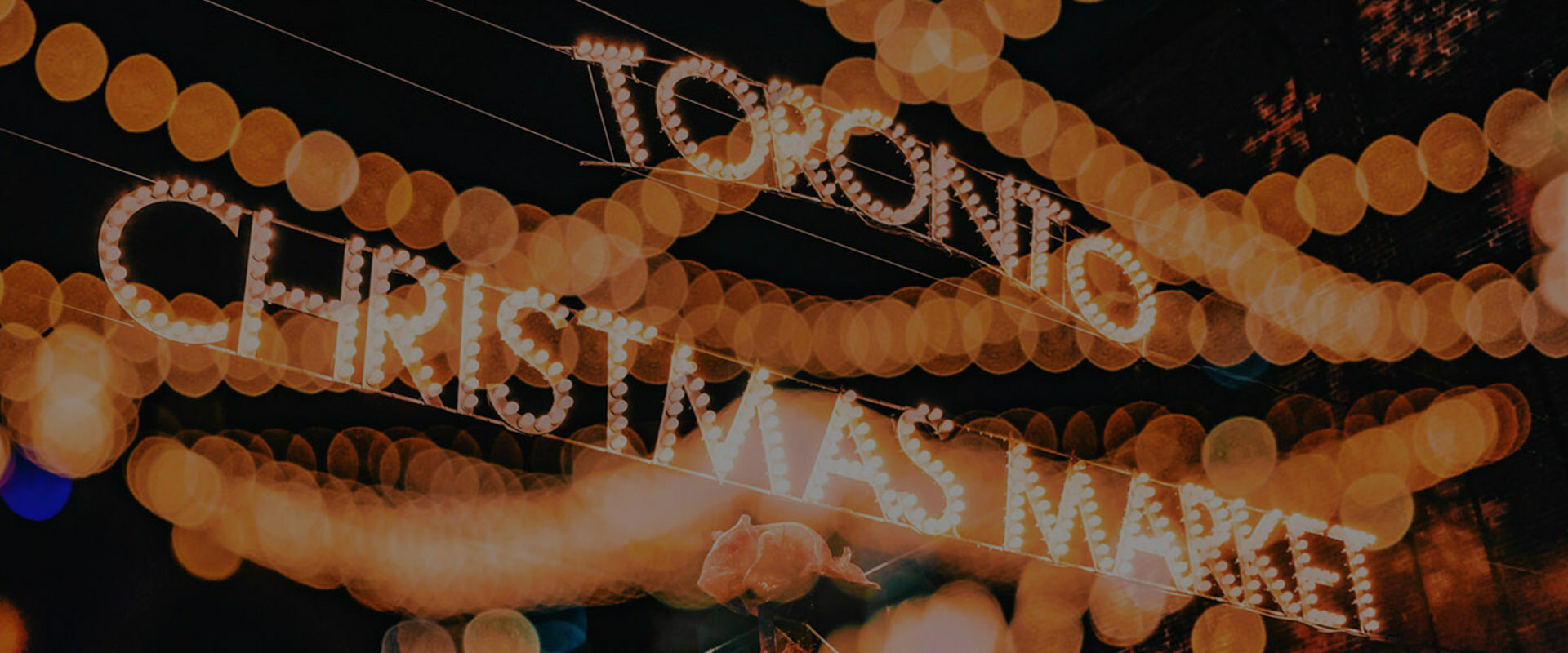 Marvel at the Allan Gardens Winter Flower Show
If you find yourself getting a bit tired of winter, think about spring by checking out some flowers in bloom at Allan Gardens Conservatory. You'll see thousands of colourful blossoms, vines and plants from around the world at this downtown botanical garden. The heated indoor solarium makes for a great afternoon activity on a cold day. This free flower show runs until January 6.
Spend New Year's Eve at Nathan Phillips Square
Ring in 2020 with this free event outside City Hall and under the lights of Toronto's official Christmas tree. Starting at 8 pm on December 31, you can enjoy a DJ skating party and live musical performances. Then at midnight, there's a spectacular fireworks display. This all-ages event is televised and completely free, so arrive early to get a prime spot for the fireworks. It's also alcohol-free, so BYOHC (bring your own hot chocolate).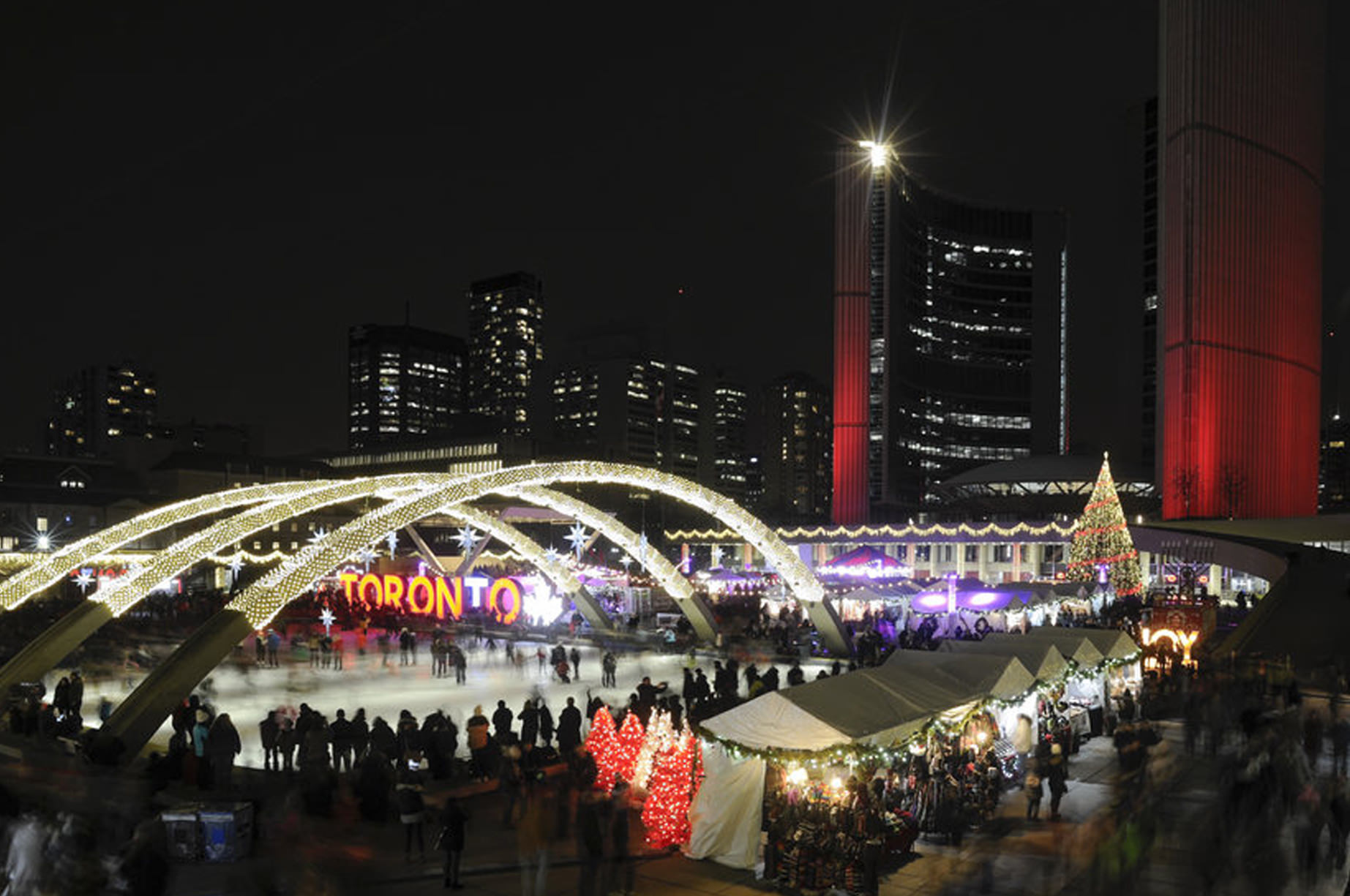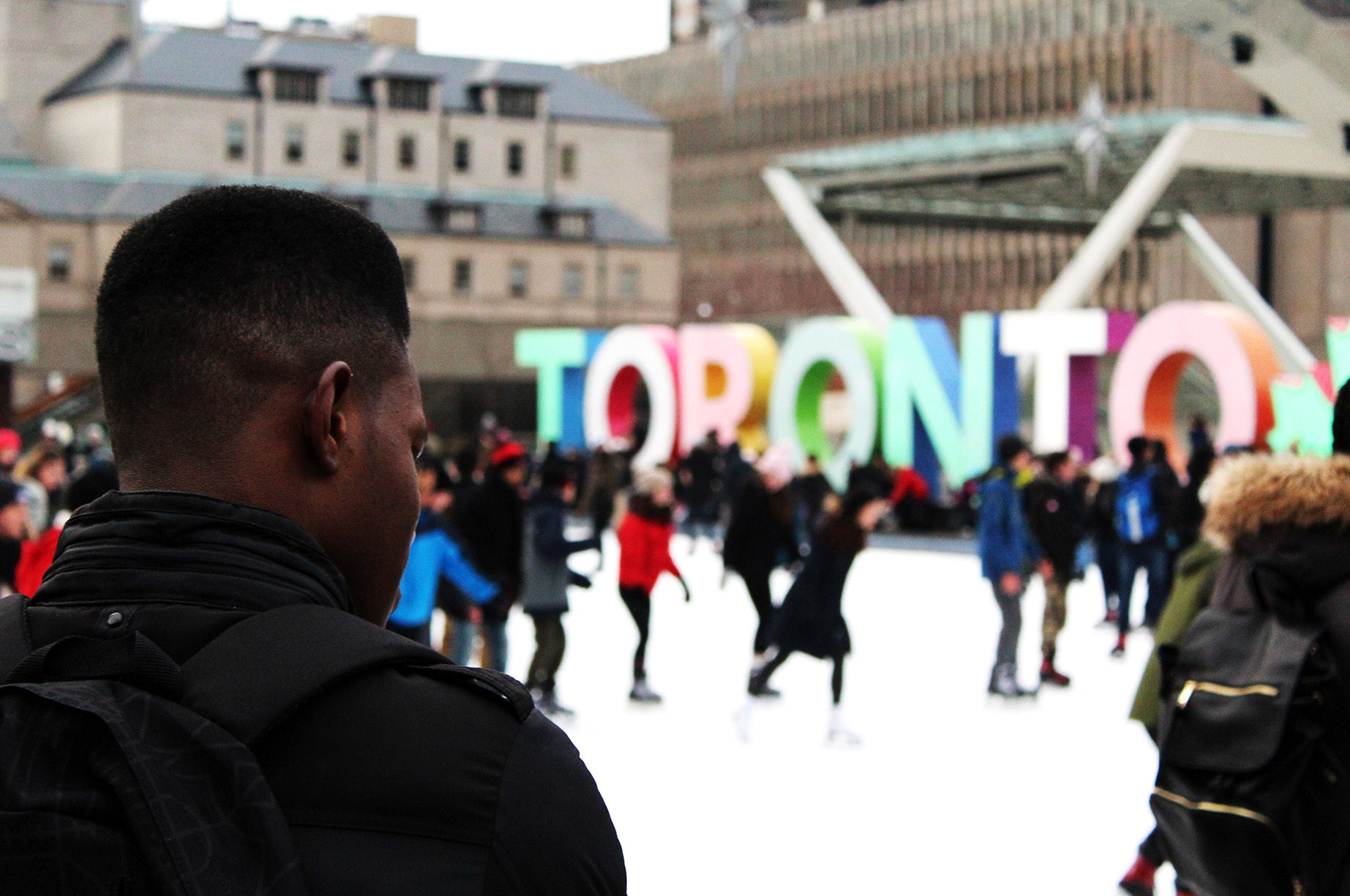 Check out festive holiday window displays
There are plenty of options to see sparkling holiday window displays in Toronto. The Fairmont Royal York has 12 decorative Christmas windows on view until the end of the year. The Hudson's Bay's downtown flagship has five windows displaying scenes from Santa's workshop. In Yorkville, see how high-end stores like Holt Renfrew and Prada decorate for the holidays. Shopping may be expensive, but window shopping is always free!
Go to the Evergreen Brick Works Winter Village
Head to the Evergreen Brick Works Winter Village, open every weekend in December as well as the week between Christmas and New Year's. This holiday market is free and easy to get to with a free shuttle from Broadview subway station. Buy holiday gifts from local vendors, try something tasty from one of Toronto's famous food trucks and warm up with a cider. You can even buy a sustainably grown Christmas tree.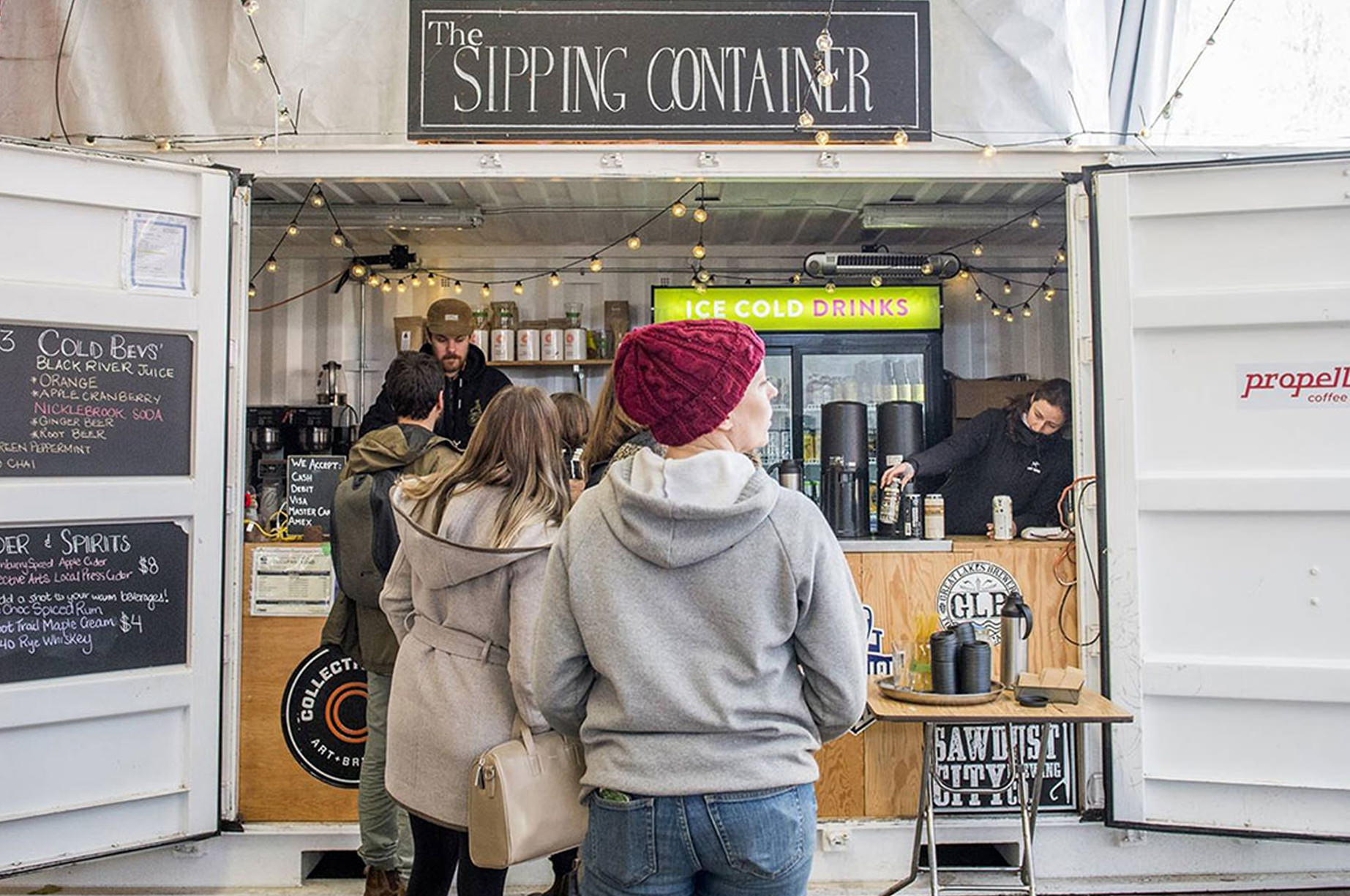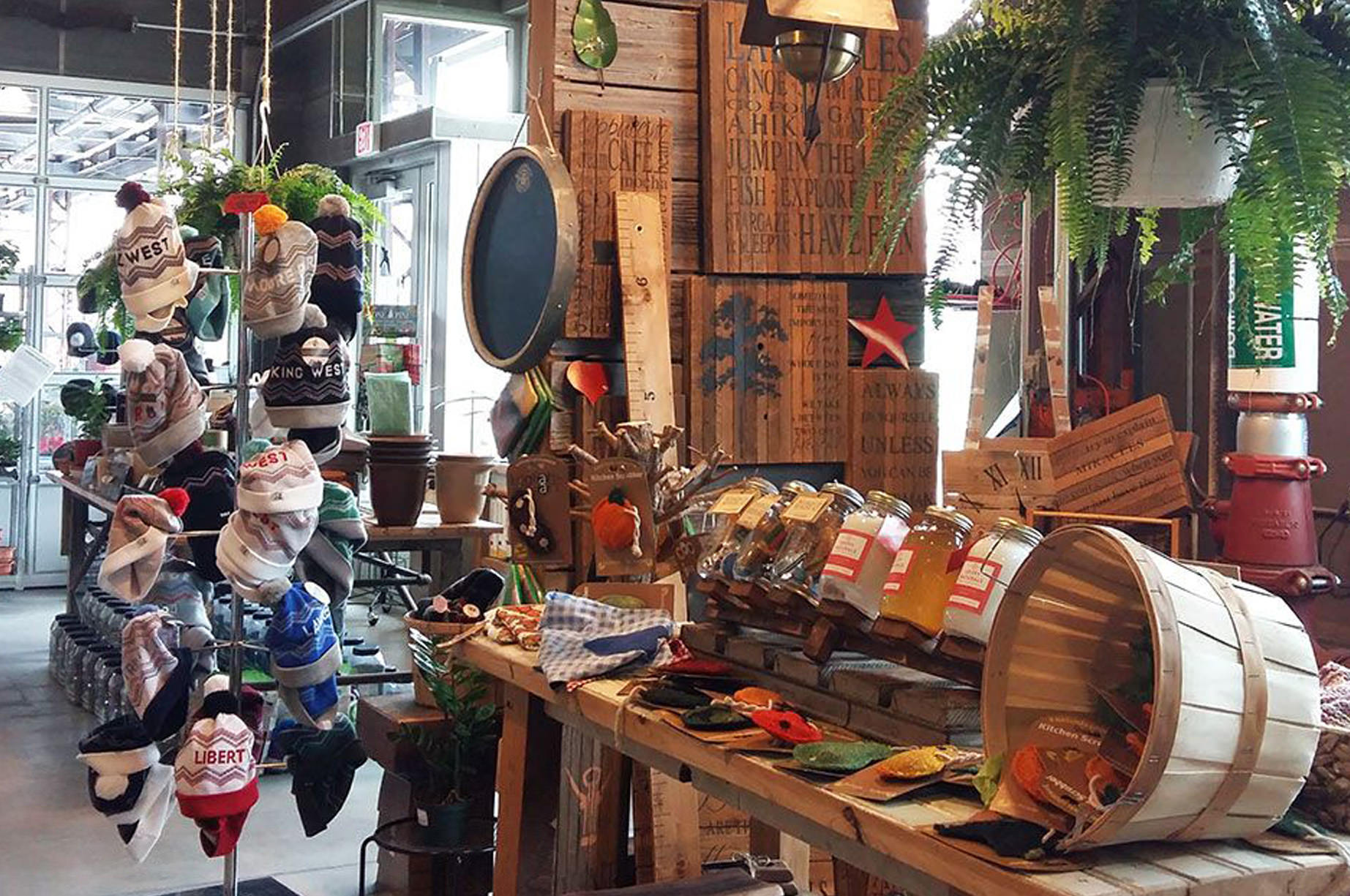 Celebrate the Winter Solstice
Celebrate the official start of winter on December 21 at the 30th annual Kensington Market Winter Solstice Parade. Kensington Market is Toronto's bohemian home, and the perfect place to pay homage to the shortest day of the year. The parade travels down Augusta Avenue with drummers, horn blowers and carnival-style costumes before ending in a tribute to Mother Earth complete with fire swallowers and flame jugglers. Cost to stand outside and watch a parade: free!
Splurge at the Holiday Fair in Nathan Phillips Square
Toronto definitely loves holiday markets. This one takes place at Nathan Phillips Square, until December 23. Holiday Fair in the Square features an Artisan Village that sells gifts reflecting the diversity of this city, for every kind of festive holiday. Snacks are plentiful, and you can enjoy a glass of wine at the licensed Ice Bar. This holiday market also has a midway with a merry-go-round and teacup ride. If you visit on the weekends, you might even see the jolly old man himself, Santa Claus!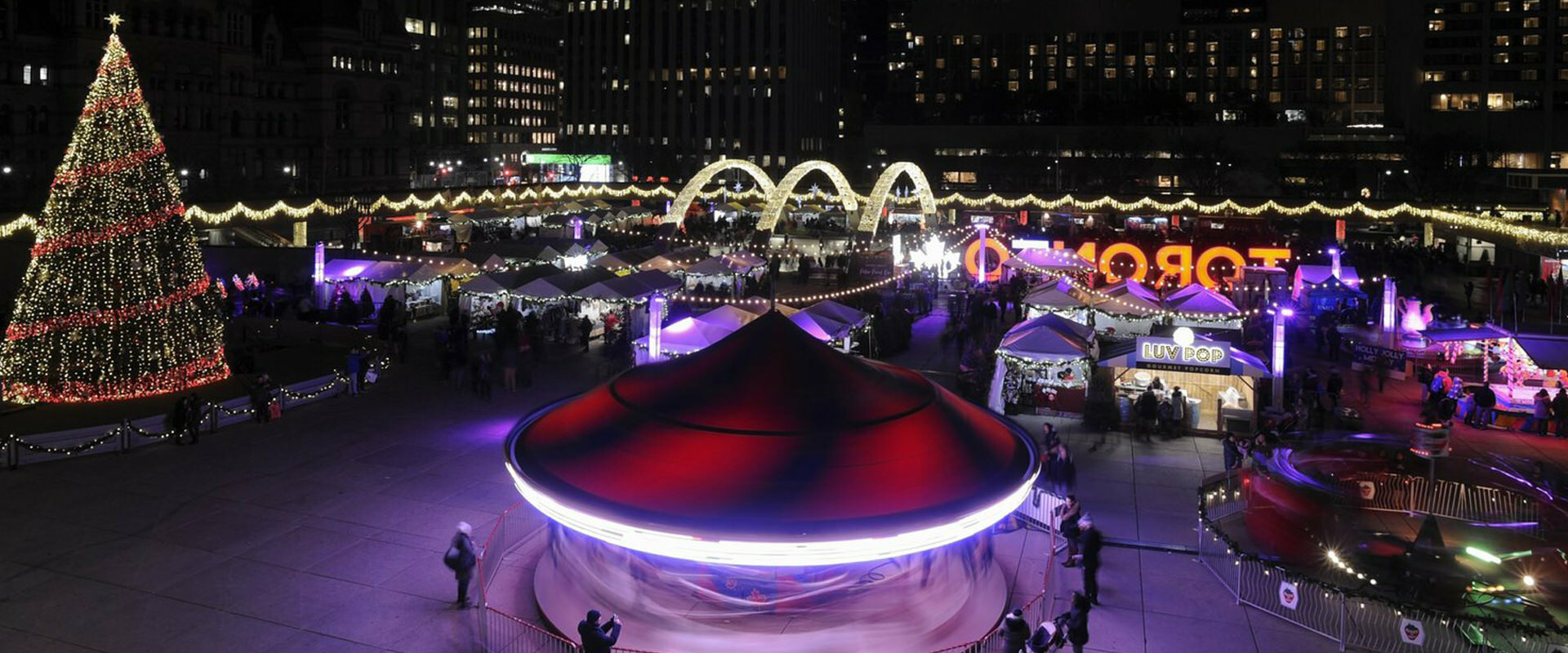 Go back in time at Colborne Lodge
Head to Colborne Lodge to celebrate a Victorian Christmas. This historic home in Toronto's High Park celebrates Christmas the way it was more than 100 years ago. Take a tour of the house from guides dressed in historical costume, then have a glass of mulled cider by the wood stove and enjoy some tasty Victorian treats. There is an admission fee of $8 for adults, but we think it's worth it!
Watch free holiday movies at Hot Docs
Going to the movies can be expensive, but Hot Docs Cinema is getting into the holiday spirit by gifting free movies in December. Check their schedule to find out when your favourite Christmas classic is playing on the big screen, from A Very Harold and Kumar Christmas to It's A Wonderful Life. Admission is completely free, although you'll still have to pay for popcorn.
You may also like to read