Fall term started a few weeks back and you've already read enough instructions, so let's skip the intro and cut to the chase. Obviously, where you are going will depend on where you are coming from.
Road trips from Montreal
Ok, I live in Montreal so I may be biased, but OMG, so many options are available to us, Montrealers! Here are a couple ideas to get your travel-juices flowing.
Ottawa
Bring music and snacks for the road because the way there is not that exciting. However, it is well worth it – especially if you get to spend the night in jail ! Wait, what? No no, I'm not wishing crime upon you, HI Ottawa Jail Hostel is an old (haunted?) jail turned into modern day accommodations for adventurous souls such as yourself.
Quebec
So beautiful, so picturesque and so much fun! Plus, the HI Quebec Hostel is located in an old convent, so it's is your chance to reconnect with your inner saint (after a pubcrawl, of course!). A note to Southern Hemisphererers and West Coasters: if you go in the winter, dress appropriately! This means, borrow winter boots and coats, layer up and never leave without a hat, scarf and gloves.
Mont-Tremblant
If you want a more "out of city" experience, Mont-Tremblant is your weekend getaway heaven.. Mountains, lakes, hikes, bars, Tim Hortons, areas without phone signal, but then free wifi spots… all you may need and want! Not to mention, HI Mont-Tremblant is wonderful both in summer and winter. Right behind the hostel, you'll find Lac Moore, so you can borrow a canoe, go swimming or just laze on the dock all day. In winter you can rent snowshoes at the front desk and go off exploring until it's time to drink hot toddy.
Trois-Rivières
This may be a little off the beaten path for tourists, so a great place to spend a weekend with locals. The HI hostel in Trois Rivières is a typical Québec-style home from the early 1900s, located in the heart of downtown and near historic sites, museums, cultural events, restaurants, terraces, bars, coffee shops and shops.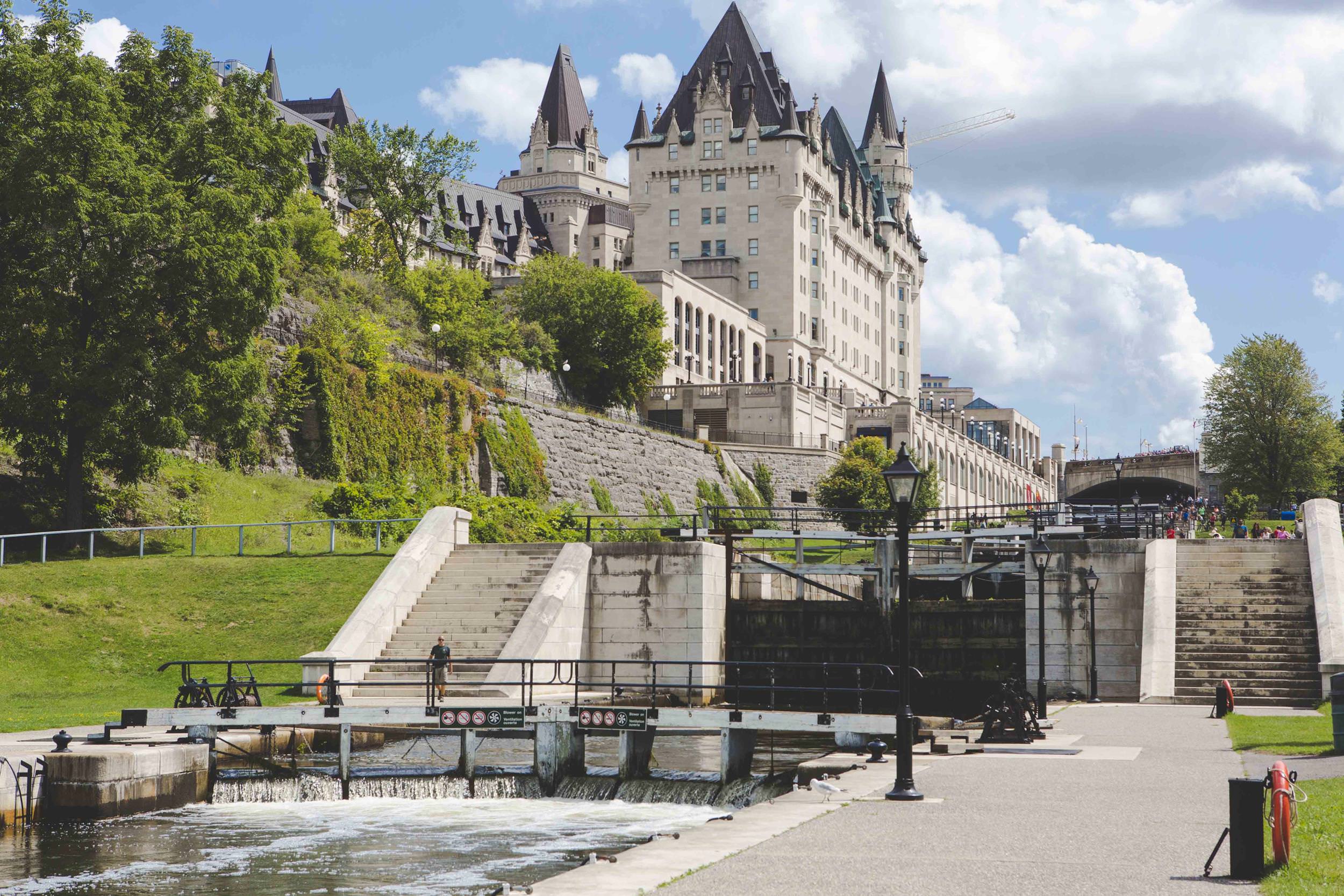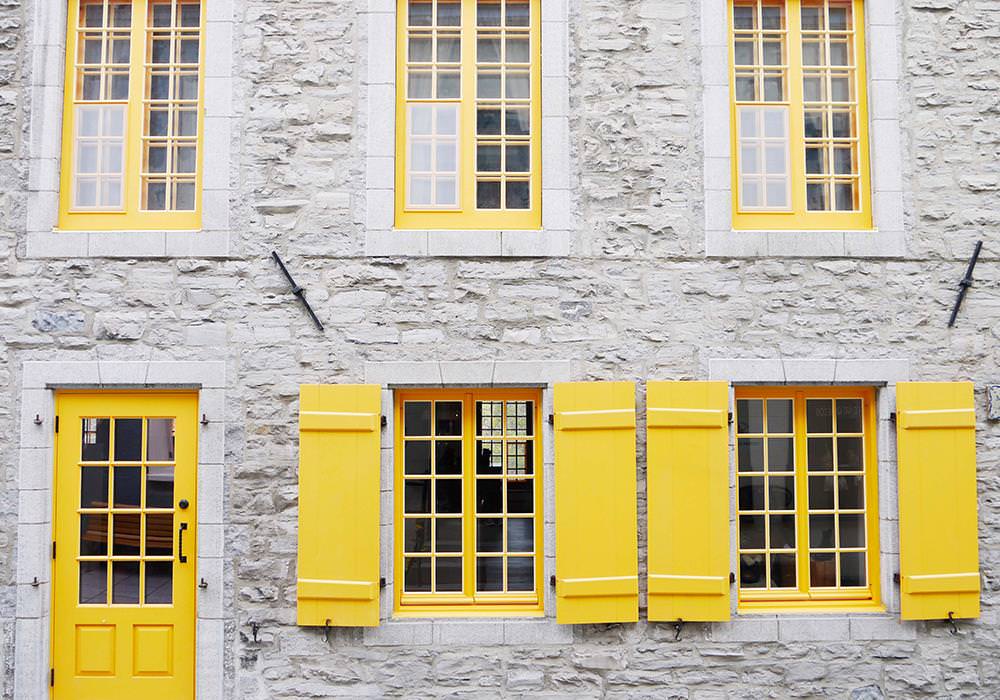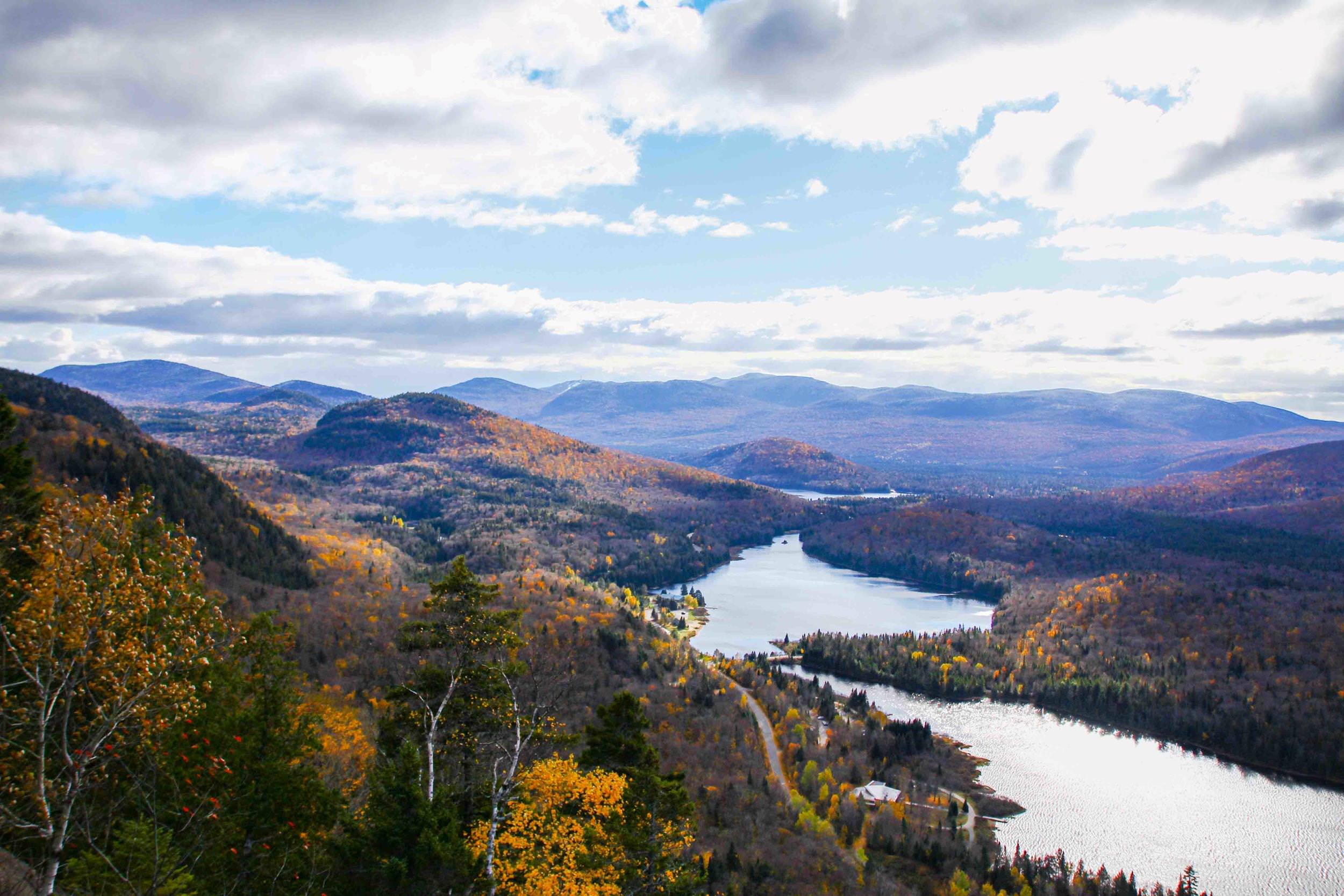 Road trips from Toronto
Ottawa is kind of smack halfway between Montréal and Toronto, so it can also make for a good weekend road trip from Toronto.
Niagara Falls
You are in for a treat here. Like, a huge one. Like, a 51 meters tall one! The falls are quite stunning to watch all year round, both by day and night. But you may not want to sleep outside, so we recommend HI Niagara Falls, only a 30 minute walk away from the falls and near hiking paths and Crystal Beach. Be sure to chat it up with the front desk staff, so you can join activities like all-you-can-eat BBQs, wine tours in Niagara-on-the-Lake, bike excursions and lots more.
Yogis say something like, "disconnect to reconnect."
Algonquin Park
Yogis say something like, "disconnect to reconnect." Whatever your reasons to get away from it all, I won't judge. I'll just tell you this is a great spot to surround yourself with history and nature. Spend a couple nights at HI Maynooth, housed in the historic Arlington hotel, right on the less travelled side of the Park, in the tiny village of Maynooth (population: 200).
Montreal
I would recommend picking a long weekend, 'cause it will be tight! But if that's not an option, a regular Friday through Sunday will do just fine. To optimize time, forget driving and look out for Greyhound or Via Rail tickets (you can get an HI member's discount on the train!) or if you want to splurge, check what Porter Airlines has on sale. There is so much to do in Montreal, I don't even know where to begin! Just check out the HI Montreal website, they have lots of great tips! Or better yet, stay with them and they'll show you around.
Right, of course! You can definitely also do the opposite and travel to Toronto for the weekend from Montreal. Toronto is huge! So I'd say once you get there, check-in (at HI Toronto, where else?!) and head downstairs to The Cavern bar to meet other travellers and hear what they've been up to so far.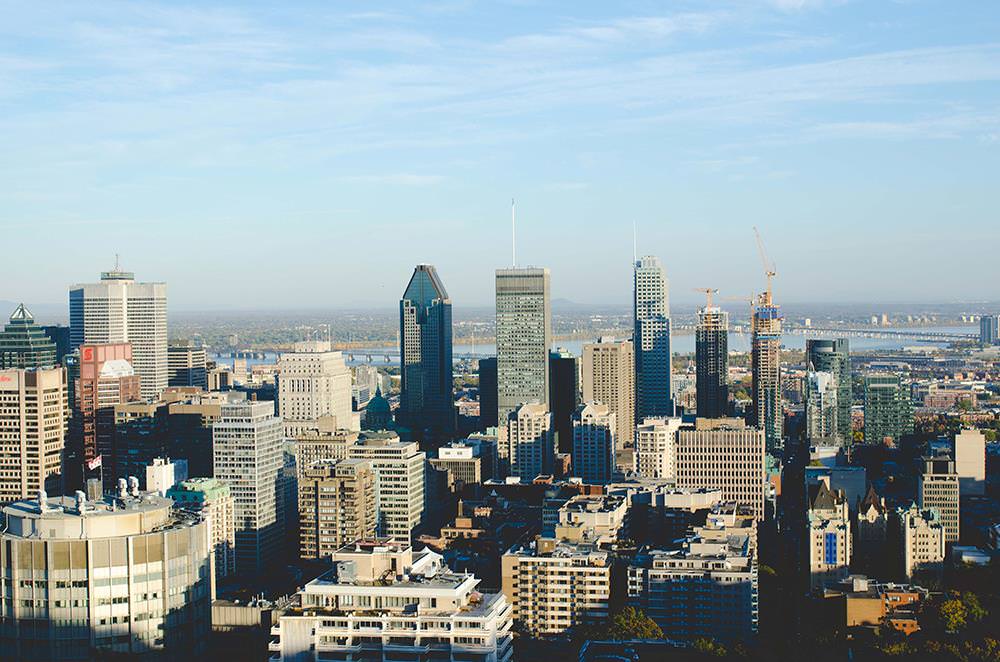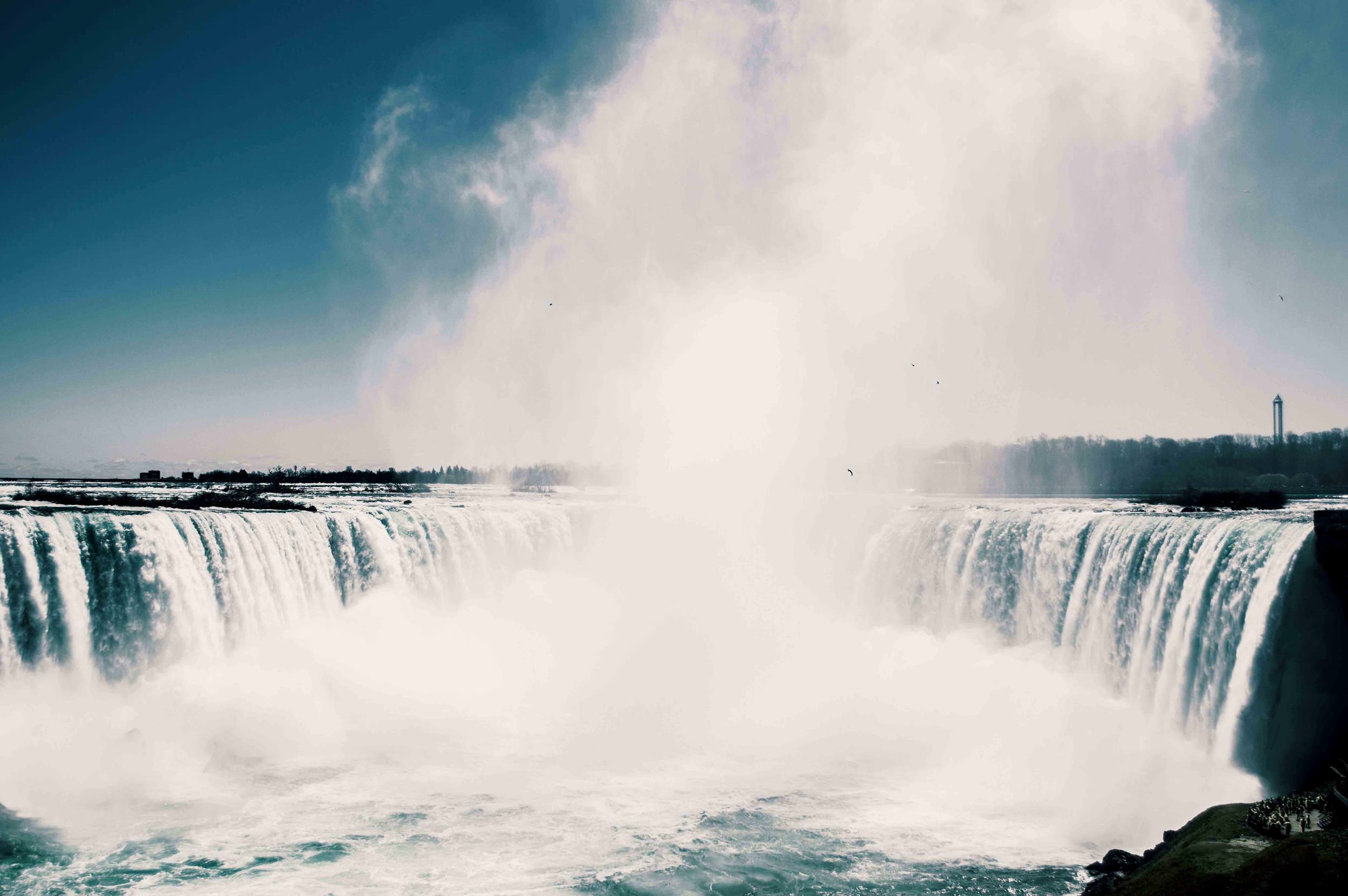 Road trips from Vancouver
Whistler
Duh! Snow-lovers and nature-lovers heaven. Or maybe just heaven in all its glory. Especially if you love adrenaline highs: skiing, boarding, mountain biking and bungee jumping, zip lining, white water rafting, snowmobiling and ATVing. To name a few. Stay at HI Whistler, which opened in July 2010 and was originally used as part of the Whistler Athletes' Village during the 2010 Winter Olympic Games, so it's ready for all your sporting and hostelling needs.
Seattle
I know, it's not Canada. That's fine, the states are cool, too! Just don't forget your passport. I spent about 24 hours in this city last year, and had a blast! I slept at HI Seattle, which was walking distance from a whole bunch of cool spots and proved to be a super friendly and comfy hostel.
Vancouver Island
Oh, Vancouver Island, how we love you so. If you haven't been to this little heaven on earth, we recommend you squeeze it in the (somewhat long, but beautiful!) bus ride or splurge on a plane ticket. We've been told the flight from Vancouver to the island is absolutely stunning and will provide you with some tear-inducing views. Check out the little Far West guide we posted last year and find out what to do in Nanaimo, Victoria, Cumberland or Tofino.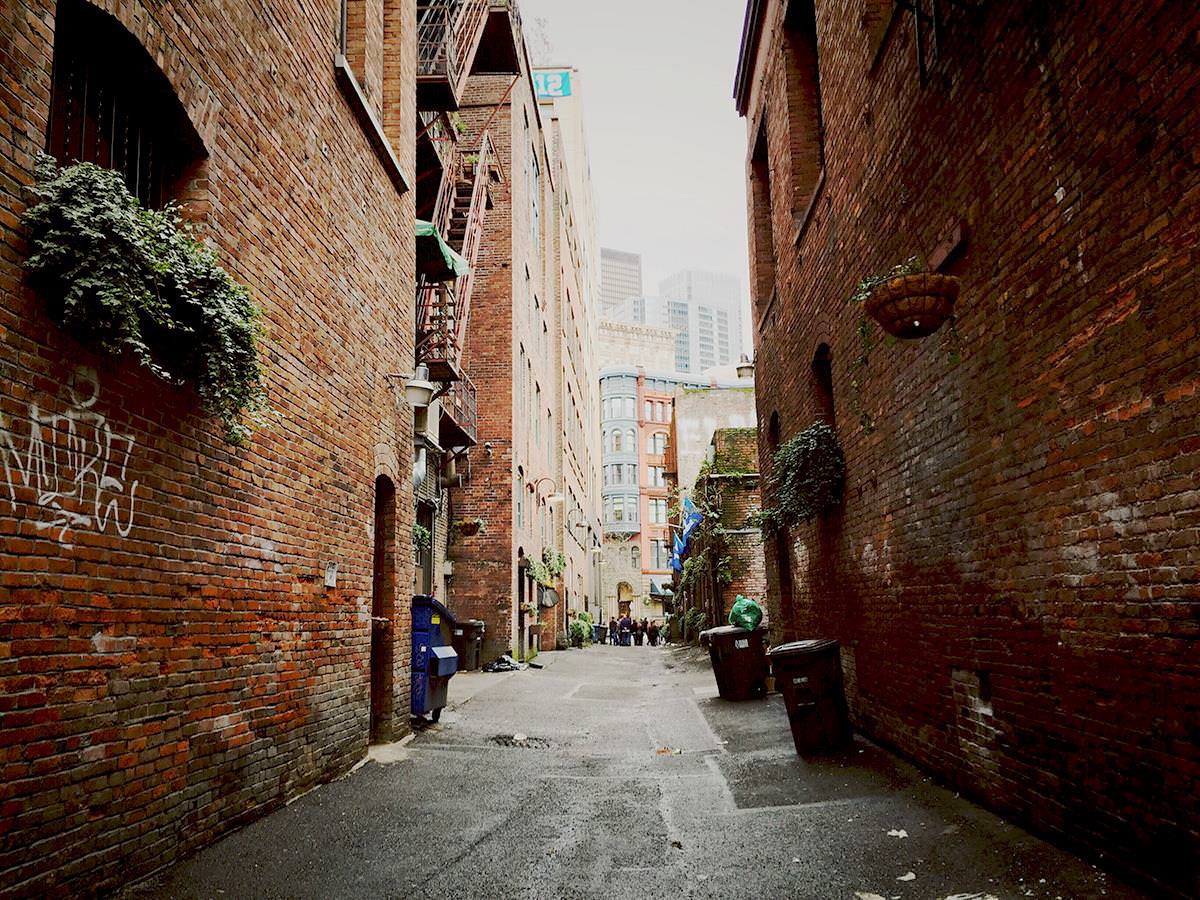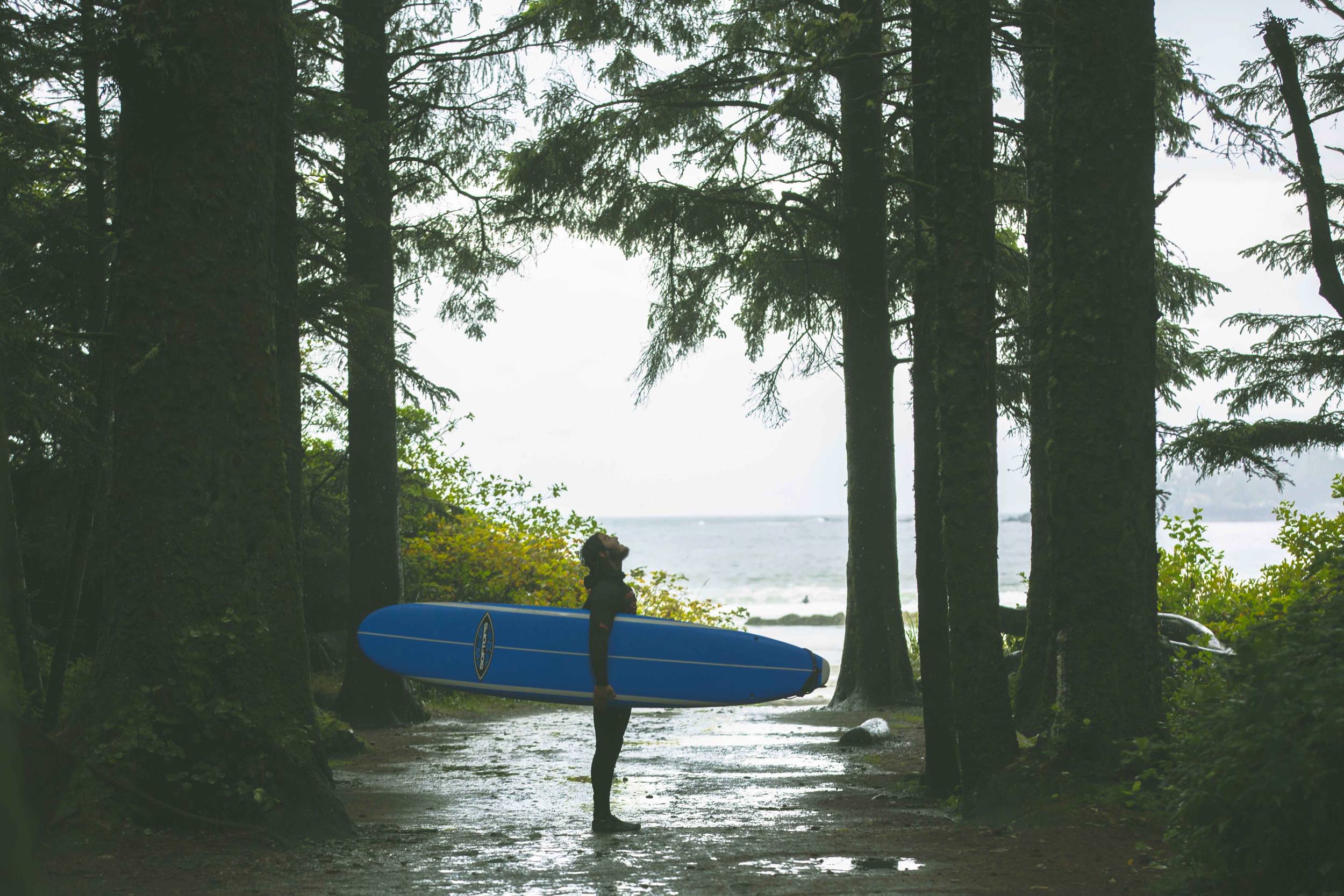 Road trips from Calgary
Banff
Banff, people, Banff! Synonym of "beautiful" or "stunning." I can't even begin to describe. if you haven't seen pictures of Banff yet, just hop on to the @hostelscanada Instagram account or Google images. Evidently, The HI Banff Alpine Centre is pretty spectacular. It's also well endowed with fabulous pub and restaurant facilities, free wifi, and an agreement with the city that lets guests ride the public transit system in Banff for FREE! Speaking of free, did you know you could stay longer without paying a cent? To know more about this too-good-to-be-true opportunity, ask the hostel about the Work For Stay program.
Lake Louise
Welcome to photographers Paradise. Worth the extra data add-on just for the Instagram ops. Above all, worth the trip, any time of the year. From glacier blues, to emerald green and aquamarine lakes, to a rainbow of colours when the wildflowers bloom or in September when the leaves change. In the summer, the mountains open up for incredible hikes. There is a trail for every ability level. Skiing is epic (even in the spring). Snowboarding, cross country skiing, snowshoeing, ice climbing and other backcountry pursuits. End your subzero day by relaxing beside our toasty fireplace or inside our dry sauna at the HI Lake Louse Alpine Centre.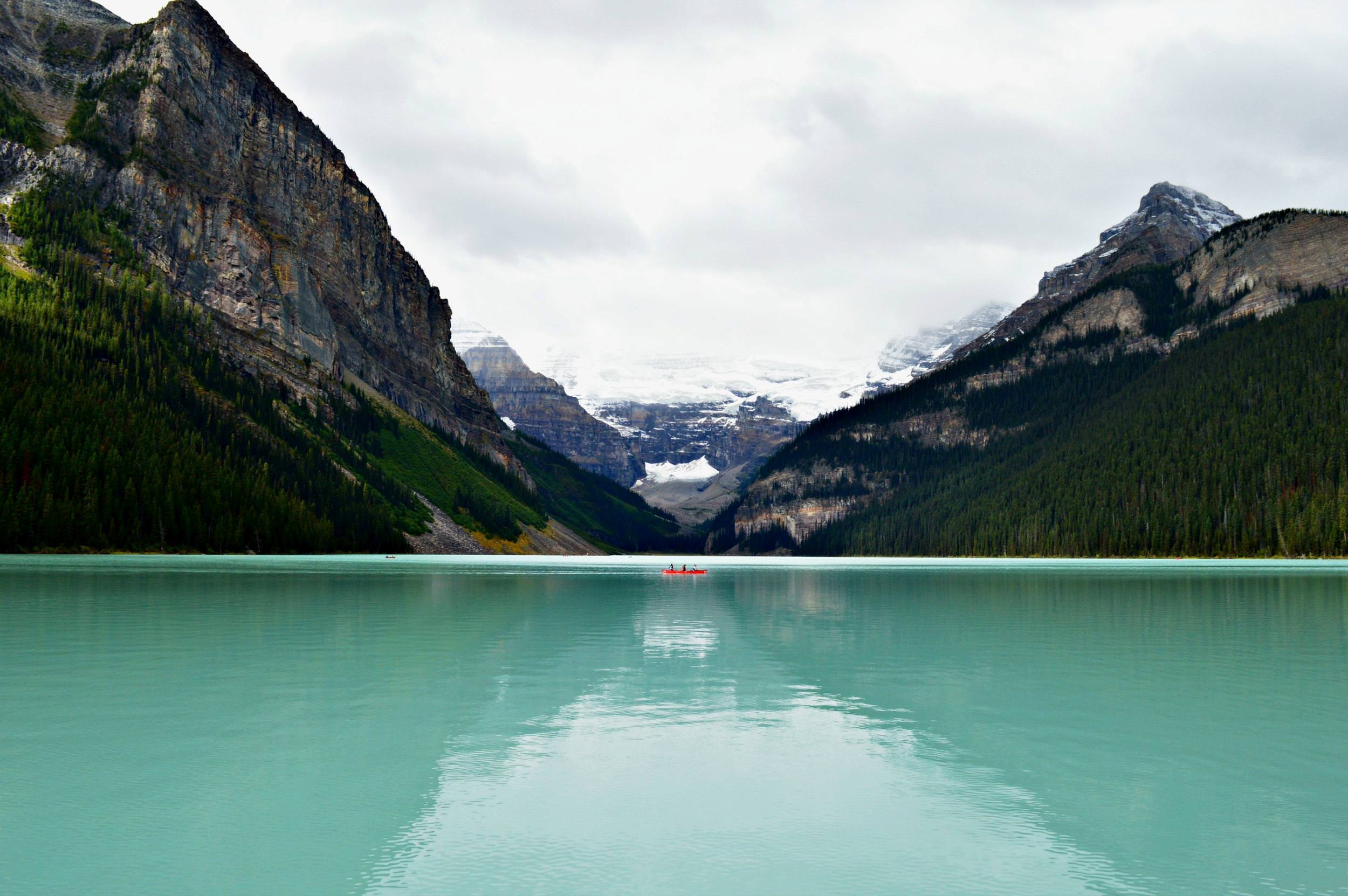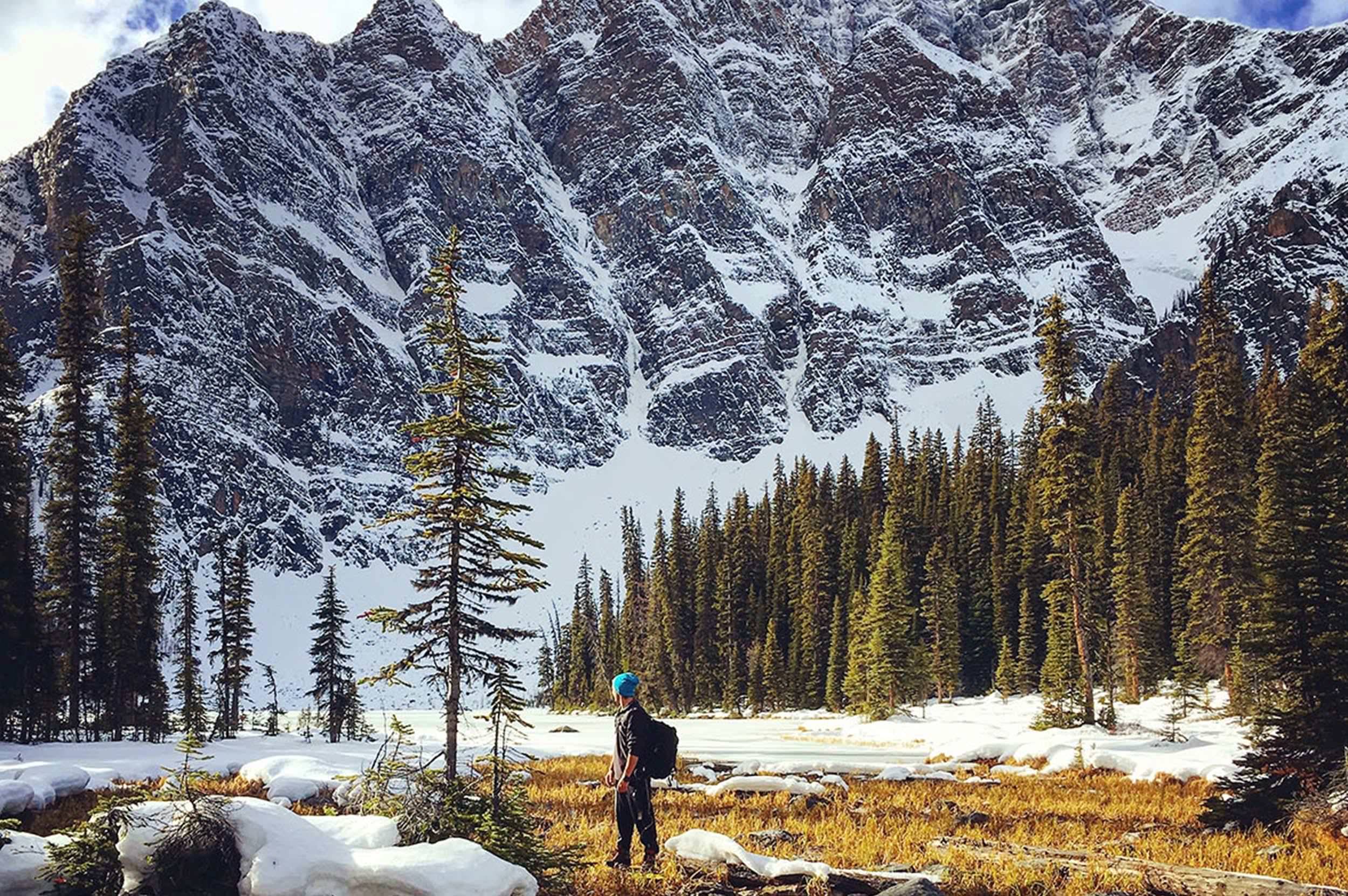 Road trips from Halifax
I haven't been to the east coast yet. Embarrassing but true. I'm working on it, ok!? In the meantime, I researched a bit and found the following trips I'd love to make one day (soon).
Halifax
For starters, when I make it out by the Atlantic Ocean, I will definitely spend some time exploring this city. I'll book a night or two at the HI hostel and take the time to get to know the town.
Cape Breton Island
I mean, our HI hostel here alone makes me want to develop tele-transportation. Not to mention the genius campaign that came out earlier this year, offering a safe heavens to Americans who may want to leave their country if Donald Trump wins the presidency. Politics aside, the Cape Breton If Donald Trump Wins website has some great tips for discovering the island.
St. John's
Did you know this is the oldest city in North America? History was made (and born?) here. Besides, I want to see the Jelly Bean Row with my own eyes (#nofilter) and the local HI hostel seems super cute.
Ready to roll? I know I am! Can I get a ride?
This article is part of the
Issue 1
Canada on a budget
You may also like to read