Have you ever wondered what is it like to run a hostel? Or if you'd be able to do it yourself? We don't mean to burst your bubble, but hostels don't happen with just the snap of a finger. It's not enough to rent a room, buy a few beers and bring a few travel-loving individuals together.
Like a lot of places you visit while you travel, hostels require hard work, planning and a lot of passionate people. Ideally, the hostel is running so smoothly you don't even imagine what happens behind the scenes. In this new series, we feature those who make the extraordinary happen and this week, we are pleased to present, Nicolas Lemaire, manager at HI Montreal!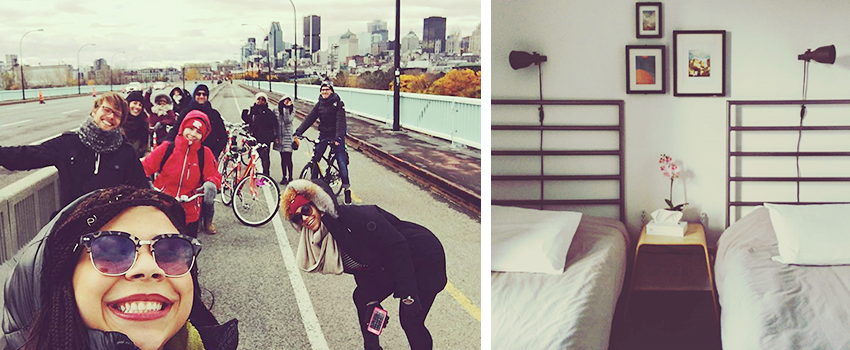 What does it mean to be a hostel manager?
I have proudly carried the title of Director of accommodation at HI-Montreal for almost 7 years. My mandate is to manage the hostel and all of its operations. Fortunately, I share this responsibility with a dedicated and competent team. I love the hostel and the mission that drives it, but more than anything, I love the people that I see here on a daily basis. 
This hostel won't run itself!
I normally work during the week, from Monday to Friday, on-site at the hostel. I have my office in a tiny room that has been converted into a workspace and I share with some of my colleagues. This room is very close to the reception so I can stay in touch with what's happening at the hostel while having a little peace and quiet... sometimes! The office is always busy. It's the place where we develop strategies, make fun plans and take hard decisions that will hopefully benefit backpackers' experience.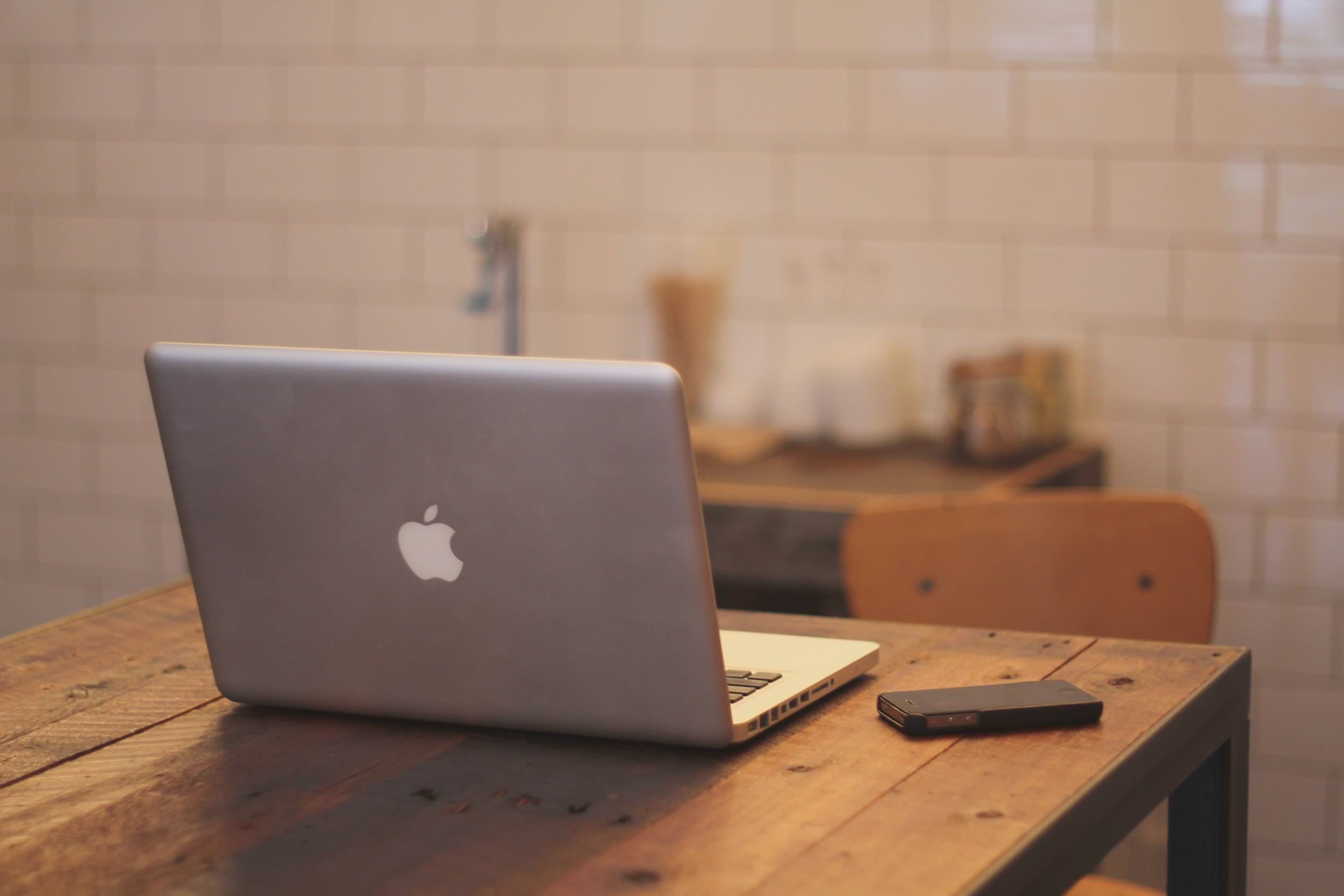 How did you get started on the job, what's your background? 
Like Obelix, in the comic books, who fell into the cauldron of magic potion, I fell into the 'hostel cauldron' very early on, during my first trip as a backpacker. I traveled out west to improve my English skills and landed in Vancouver, where I lived at the HI-Jericho Beach Hostel.
The Twelve Tasks of Asterix
It was a revelation for me! Back home I lived in a quiet and pretty homogeneous suburb, but here, I was surrounded by people from everywhere on the planet. Most were young, curious, open-minded and eager to share their culture while learning from others. I got a job at the bar in this hostel and that was it. My passion for hostels has grown ever since. Back in Montreal, I knew I wanted to stay in the hostel environment and that's exactly what I did.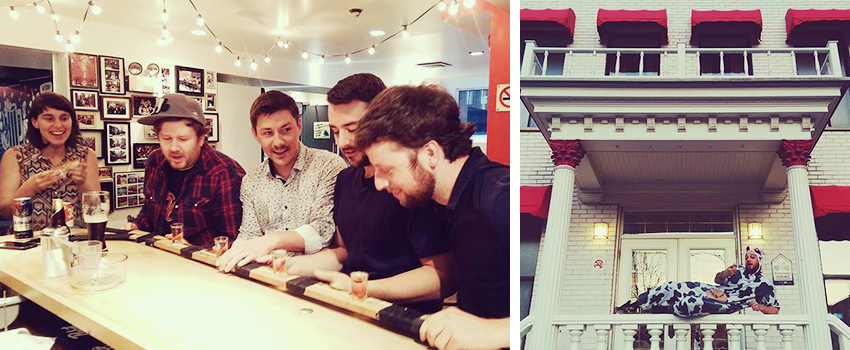 If you weren't doing this job, what would you be doing?
When I was younger I dreamt of becoming a diplomat or an international reporter. During university, however, I studied history, thinking about a career in research and teaching. At the same time, I worked part-time as a receptionist at HI-Montreal to pay for school, and I was soon promoted to Assistant Director and then Director of Accommodation. Life is full of surprises! Right? In retrospect I see that all these fields share a common interest in people, communities, places and cultures that coexist, so I guess it makes sense!
Wake up in the morning feeling like P.Diddy
What do you love about your job? What do you like less?
What I like most about my job is the contact with people. I feed on the exchanges I have with travellers, with the members of the team and all the partners I work with. Our environment is 100% social. However, the human aspect of the job can also be the most difficult part.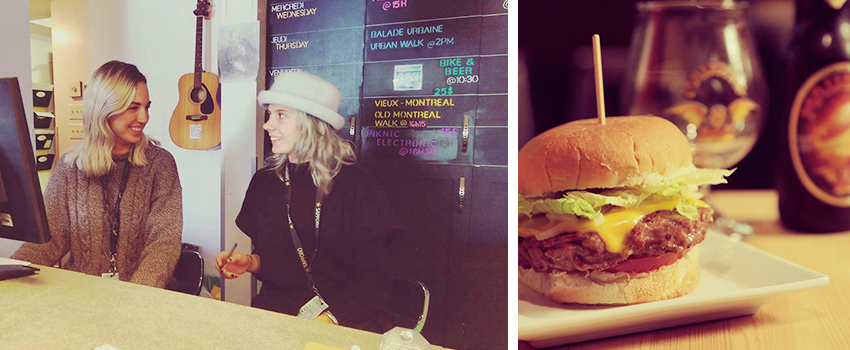 What kind of skills do you need to be a good hostel manager?
I don't think there's a typical hostel manager profile. My colleagues come from various backgrounds and academic paths. That said, I believe the most successful hostels are those led by dynamic, open and sharp-minded people who are themselves interested in travelling and hostelling. Other than that, I would say you need to be confident, good at working under pressure, demonstrate leadership, and be a team player.

Curious about life in the shoes of other hostel staff? Leave a comment below and we'll try to bring you the details on a new post from this series!
Interested in joining the Hostelling International - Canada family? Check out current openings.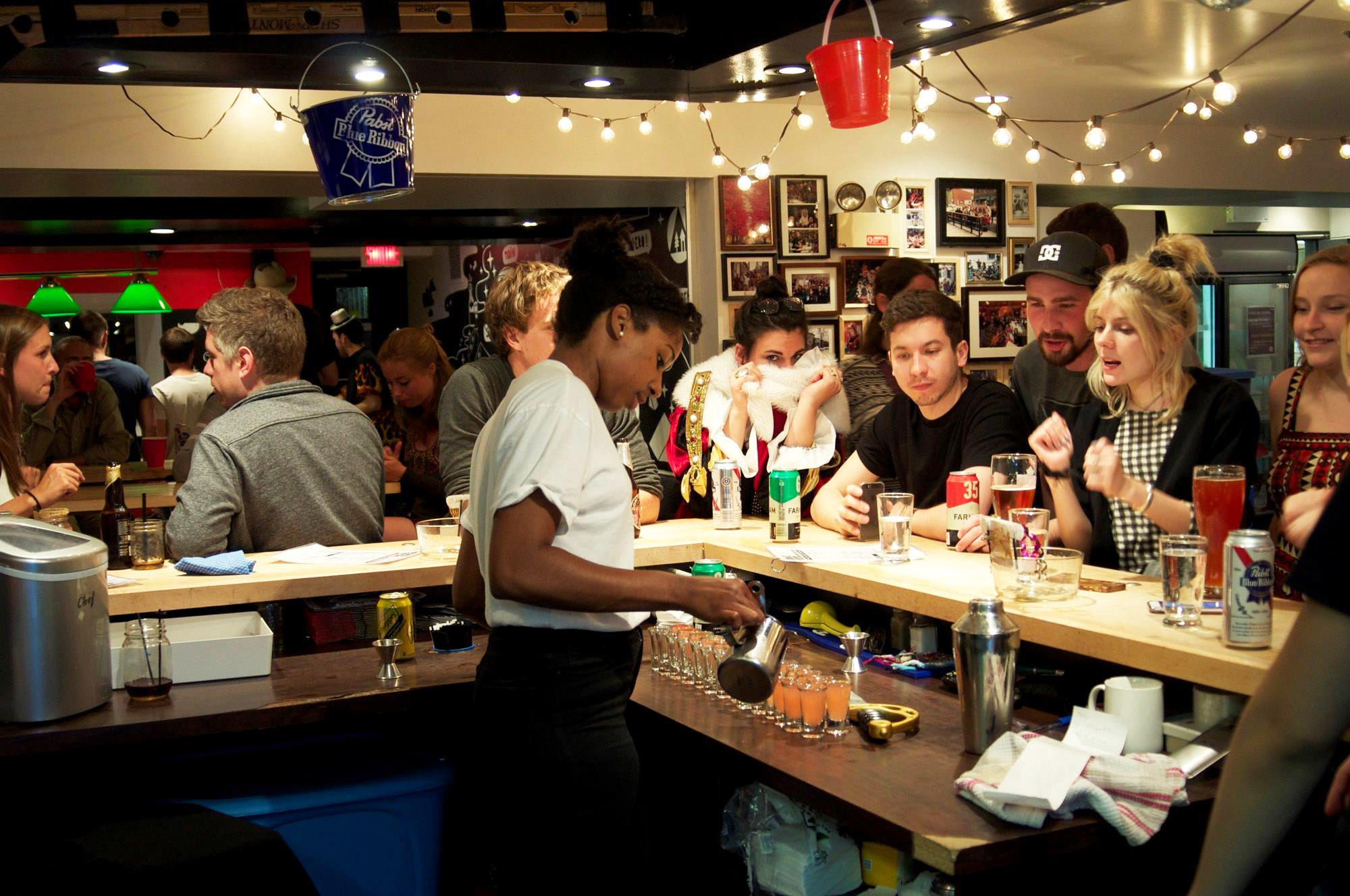 You may also like to read