A local's guide to Ottawa
Ottawa is much more than just Canada's capital. It's a city rich in history, culture and nature. Full of local music and art, with a park around every corner and the backdrop of the historic Parliament Hill, Ottawa is the perfect getaway for all types of travellers. Here's an insider's guide to the city.
What are the best neighbourhoods?
1. The Glebe
Home to many shops and restaurants, this neighbourhood is located along the Rideau Canal. Sports fans can explore Lansdowne Park and can catch a game at TD Place before grabbing a craft beer at one of the many restaurants. Check the schedule for farmers markets in the area and head down to Dow's Lake where you can enjoy the shore, or even rent a kayak or paddle board. HI members get 25% off boat (and even ice skate!) rentals. You can then explore the city by means of the Rideau Canal, tying the boat off along the way if you see something worth exploring!
2. Hintonburg-Mechanicsville
An up-and-coming neighbourhood featuring many hip shopping opportunities just to the west of downtown, Hintonburg-Mechanicsville is worth a visit. The area is home to the Parkdale Market, a beautiful farmers market, the quirky Carleton Tavern and many artisan shops featuring eco friendly products, handmade jewellery and locally produced art. If you're lucky enough to be visiting during the annual Bluesfest in July, enjoy local and world-class musicians as well as great food and drink on the edge of this neighbourhood.
3. ByWard Market
BeaverTails, views of Parliament and fresh veggies are some of the most sought after aspects of this area. ByWard is the oldest food market in Ottawa, tracing its roots back to 1826, and you can still find a multitude of vendors including artisan crafters and farmers lining the streets year round. It's all located steps from Parliament Hill, so grab a famous BeaverTails pastry and go for a stroll through the vibrant streets, grab a bite to eat at one of the many excellent restaurants and soak it all in.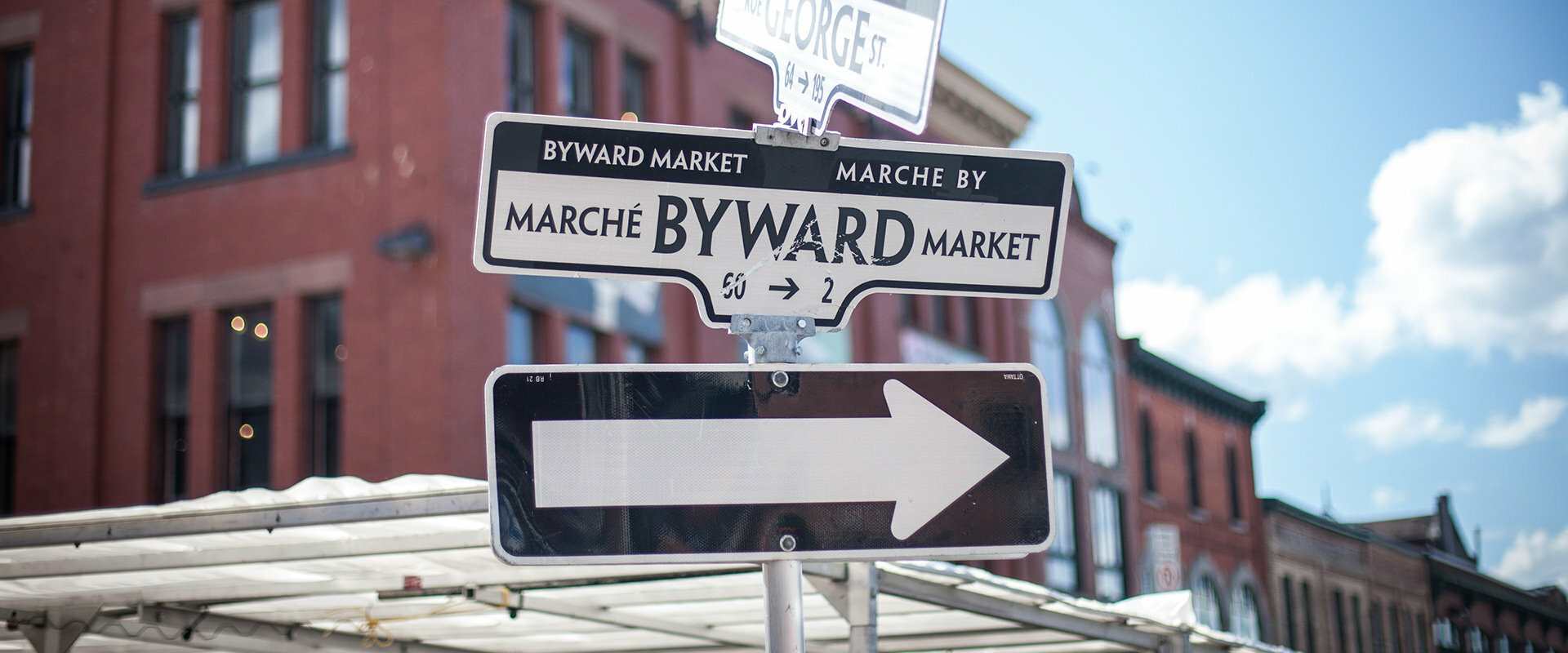 What to do?
1. Explore different museums
Spend your day perusing the many museums Ottawa has to offer, and if you happen to be in town on a Thursday, almost all of them offer free admission. From immersing yourself in historic battles at the War Museum, to getting lost in the ever-changing beauty of the National Gallery of Canada, there's something for every interest. Visit the Museum of Nature after hours with their special Nature Nocturne events, giving you the opportunity to experience a museum like never before with music, cash bar and mingling this party is one you don't want to miss. While the Ottawa Art Gallery isn't a national museum, it's where locals go to enjoy modern art, offers free admission seven days a week and is conveniently located next door to HI Ottawa Jail.
2. Go on a day trip
Ottawa is in close proximity to wonderful day trips, and if you have a car, a trip into Gatineau is essential. Just 25 minutes outside Ottawa are the gates of Gatineau Park, where hiking, swimming and camping is available for the adventurous at heart. Take a detour through the towns of Wakefield and Chelsea to visit local shops and restaurants, and spend the day sunbathing at the covered bridge in Wakefield. You'll see many daring souls jumping from the bridge for a swim in the summer months, and you may even be tempted to join them. Even closer is the popular Mer Bleue Bog, a massive conservation site with interpretive boardwalks, hiking and skiing trials, that's around a 20 minute drive from the hostel.
3. Immerse yourself in nature
It's possible to forget you're in the middle of a metropolis while in Ottawa, with the Rideau Canal coursing through the city and parks and beaches dotting the shores. Ottawa is an incredibly bike-friendly city, so rent a bike or hop on a VeloGO bike and set off on your adventures. Take the Ottawa River Trail with scenic views of historic buildings and Quebec across the river, and stop for a picnic along the way. For another scenic oasis in the middle of the city, go over to Rideau Hall, steps away from the downtown core, where almost 80 acres of gardens, sprawling fields and woods modeled after an English country estate are open to the public.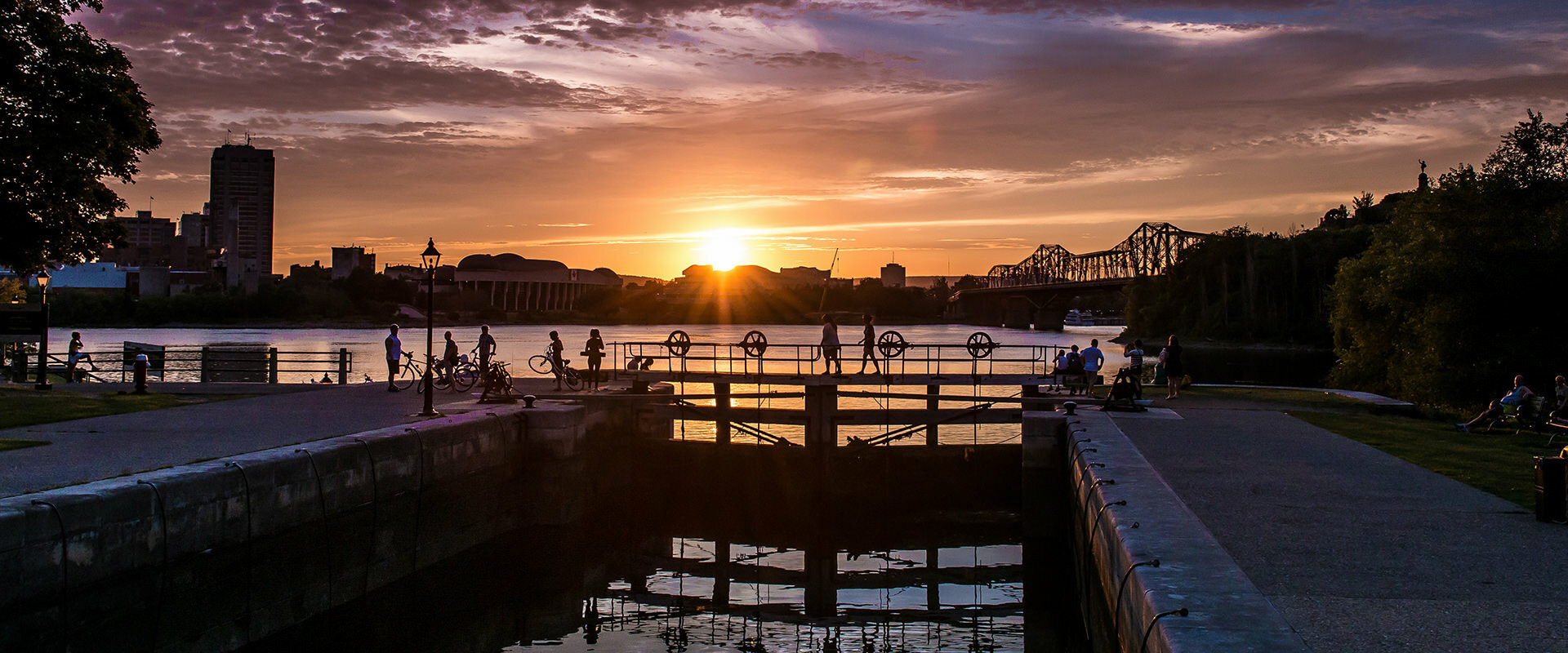 Where to eat and drink?
Ottawa is full of eclectic restaurants with cuisines and prices for every type of diner. Planning a picnic? Stop by La Bottega in ByWard Market to pack some made-to-order Italian sandwiches from their deli. Need a cold beer after a long bike ride? Roll up to the Chateau Lafayette, the oldest tavern in the city with great live music and the best company (plus, buy a drink and get a second drink for free with your HI membership card). If you're looking for a delicious vegetarian or vegan meal, head over to the Green Door on Main. And if you're the type of traveller who loves exploring off the beaten path, head to Ward 14, a cocktail bar where the kitschy décor covering the walls is all for sale.
Pinball and perogies are another essential Ottawa experience you can find at House of Targ, with the walls are lined with retro pinball machines and local bands play multiple nights a week. Another local favourite is El Camino for tacos, and its sister restaurant Datsun for Asian fusion small-plates. 
Enjoy live music and cocktails at the Art House Cafe (where HI members get 15% off). If dancing and nightlife is what you're into, check out the Mercury Lounge for late-night fun. And when the night is ending? Head over to Zak's Diner for 24/7 diner food (where HI members get 10% off), or to one of the many Pho Bo Ga La restaurants in Chinatown for Vietnamese pho. Also in Chinatown is Shanghai Restaurant, where drag queens and karaoke rule on weekends.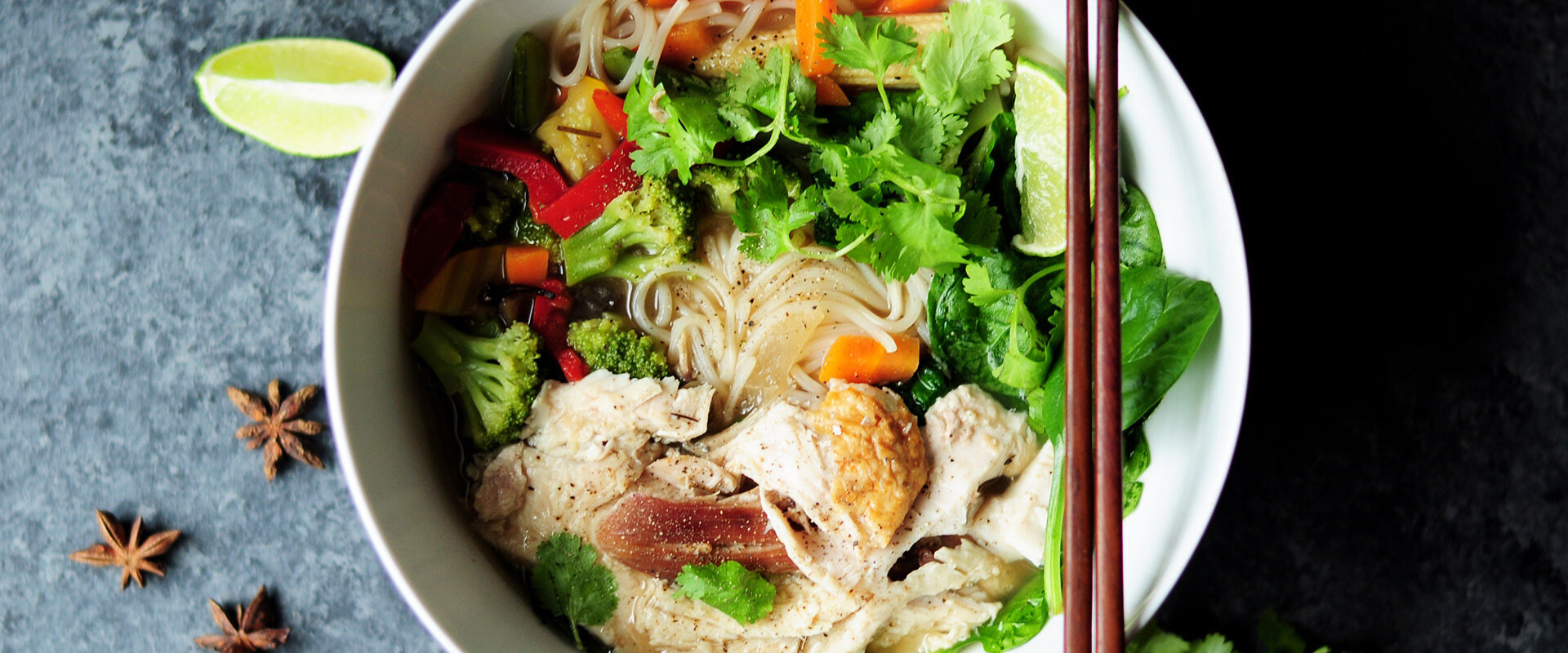 When to go?
There's no bad time to visit Ottawa, but the most popular season is definitely spring. Book your trip between March and May for ideal sightseeing temperatures and the city in bloom. In fact, Ottawa is home to the Canadian Tulip Festival, an annual showcase of millions of tulips at the beginning of May.
If you find yourself in Ottawa during the winter, be sure to pack your warmest parka and get your blood pumping by ice skating or playing hockey on the Rideau Canal.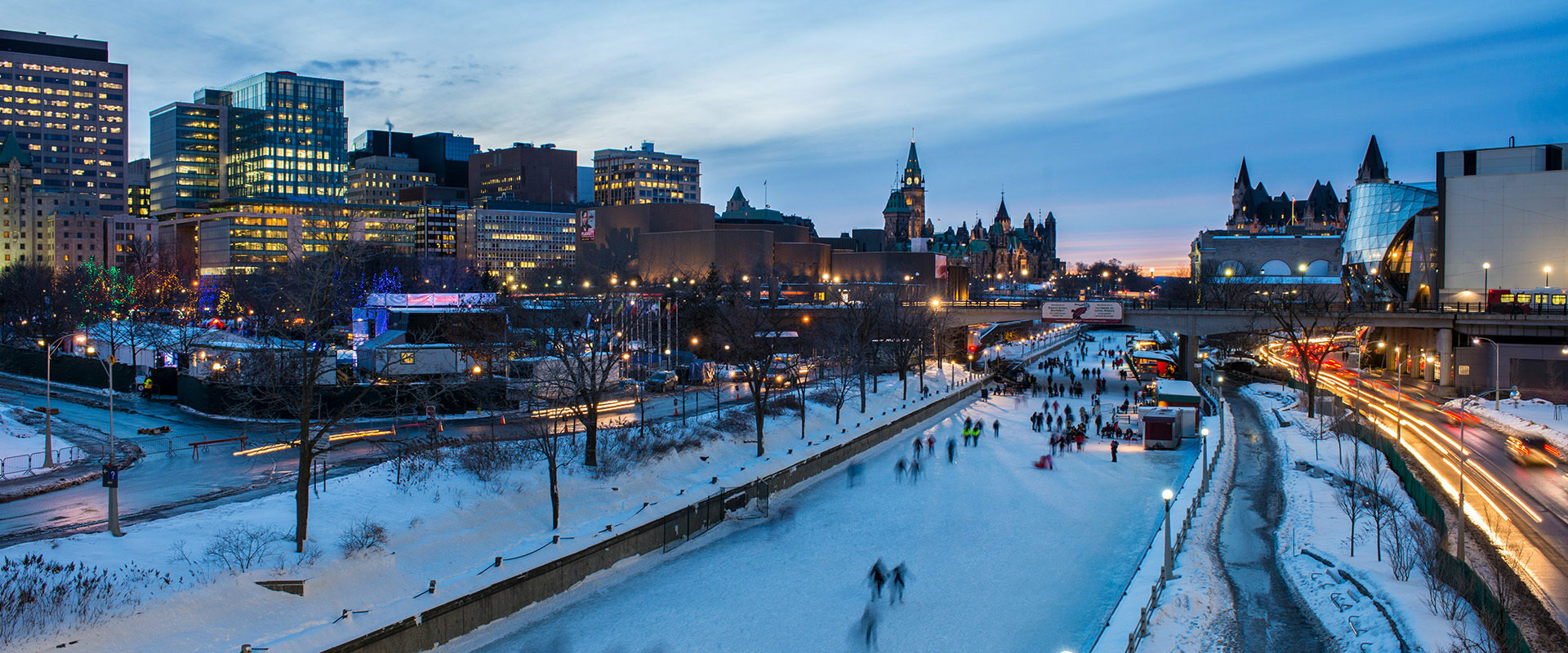 Where to stay?
HI Ottawa Jail, of course. Centered in the city's famous ByWard Market, it's steps from shops, restaurants and nightlife. The hostel is as rich in history as the city itself, housed in a historic jail built in 1862. Over the 100+ years the jail was in operation, it saw many nefarious criminals come and go, although some are rumoured to still be "hanging" around the premises. This jail was the site of Canada's last execution, as well as many others who met their end in the gallows, which are in fact, still fully functional to this day.
Spend the night in an authentic one-person jail cell and take the free tour in the morning where you'll learn of solitary confinement, death row and many other interesting facts about this mysterious place. If you're lucky, maybe you'll experience a ghostly encounter yourself! Top it off with free breakfast, bike rentals and weekly activities.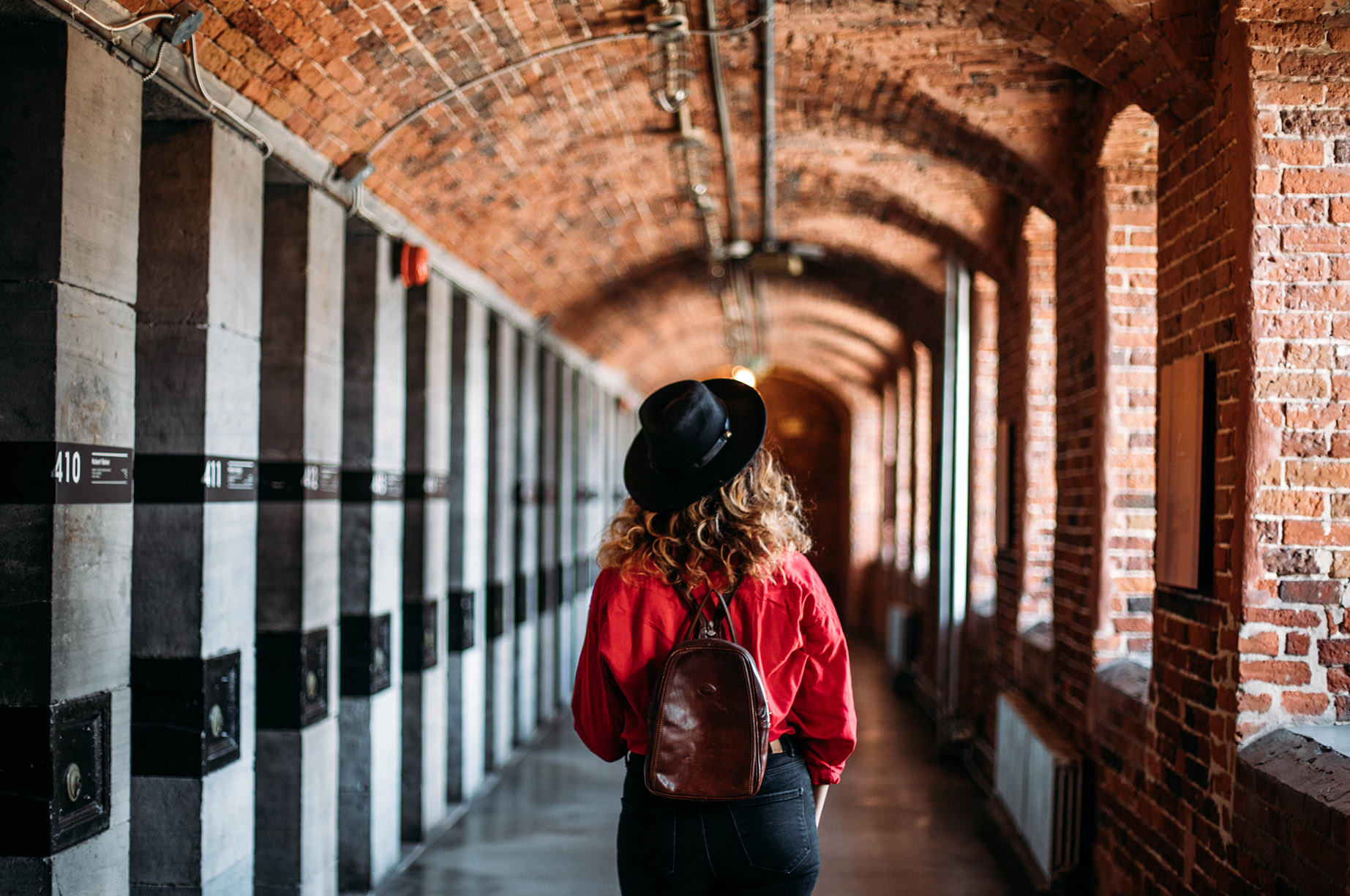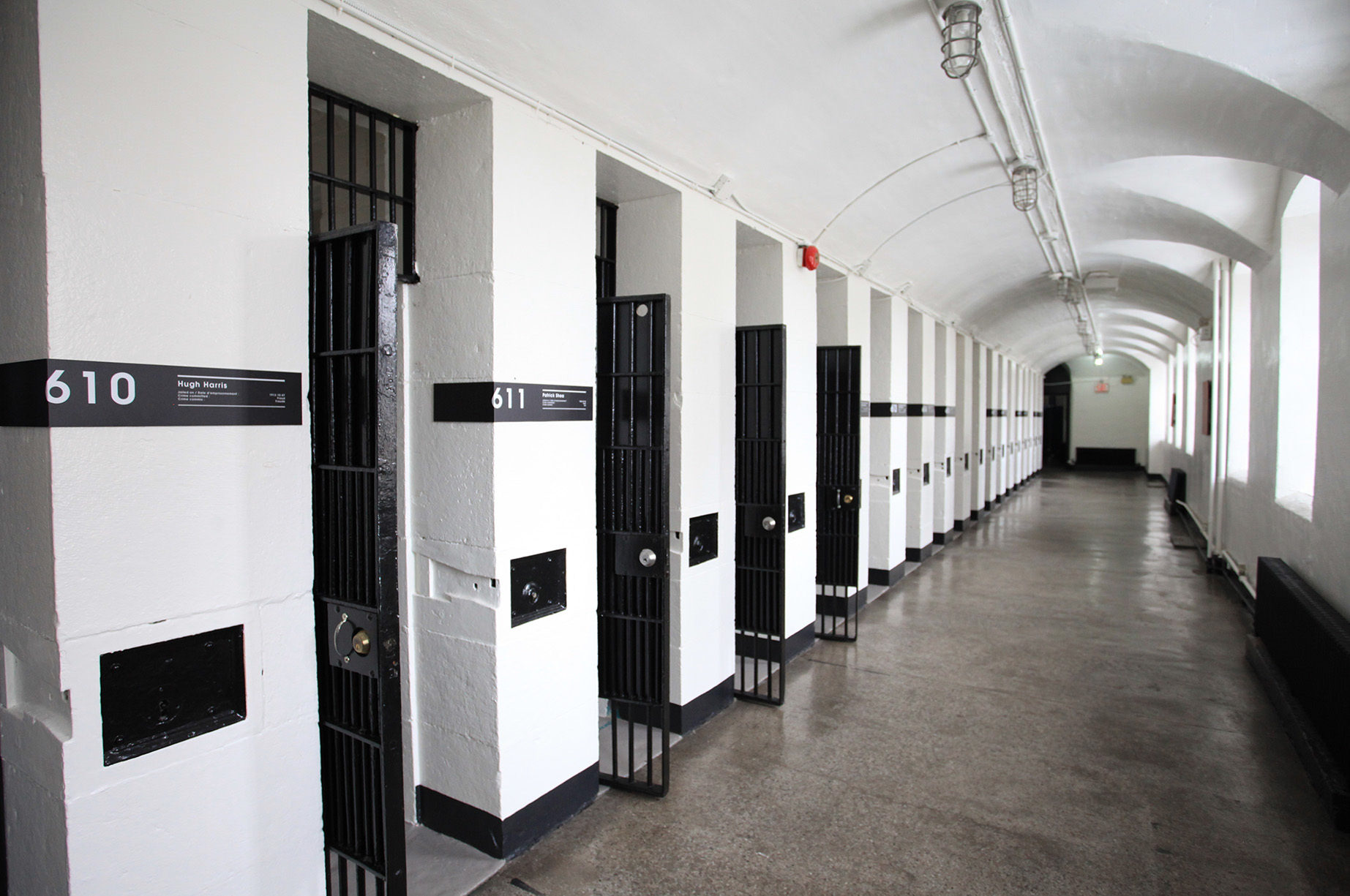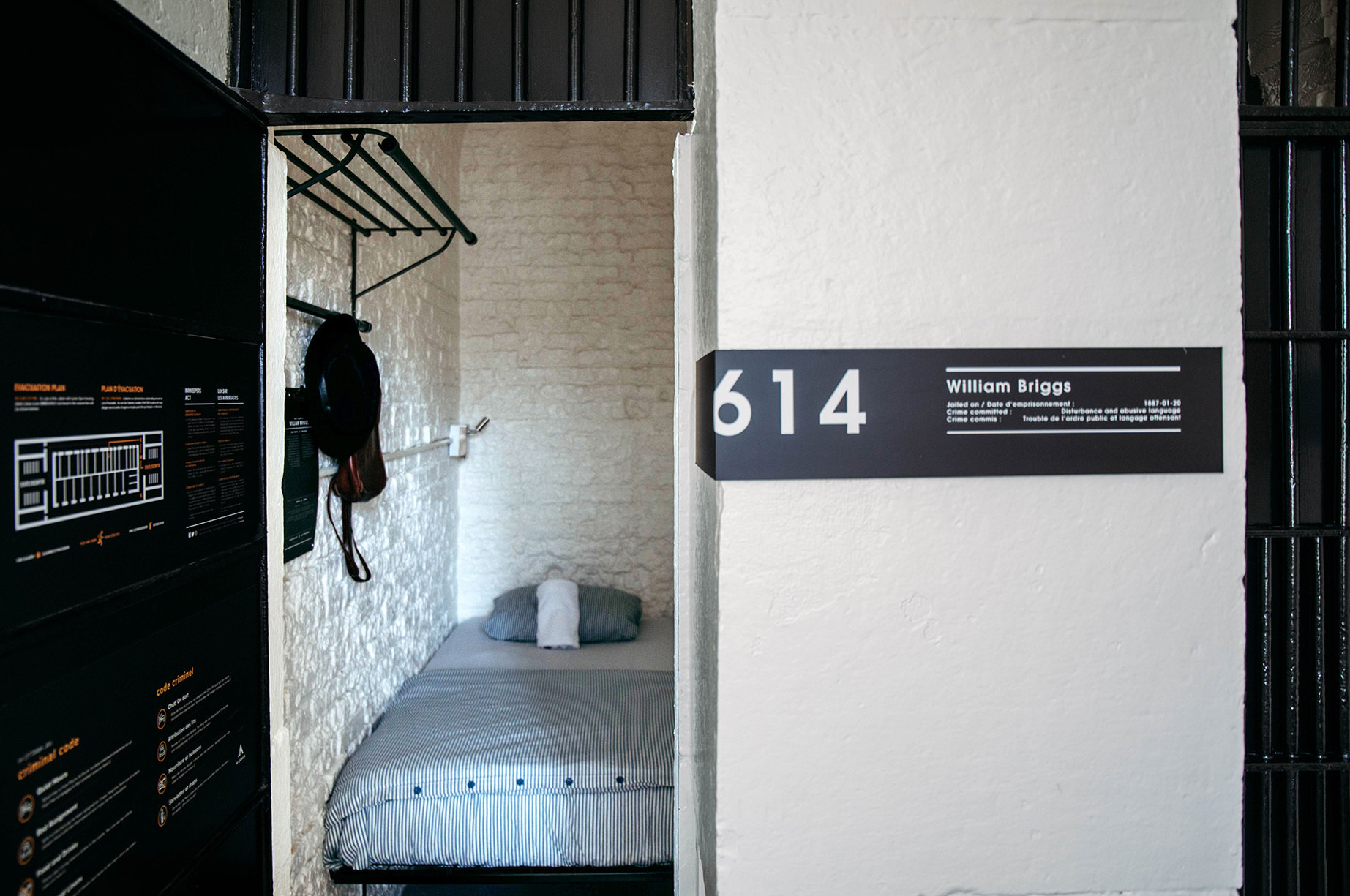 You may also like to read