6 places to get delicious and affordable take out in Montreal
You may have heard that Montreal's restaurants have had to temporarily close their dining rooms... Not to worry! Many of them still offer take-out and/or delivery options. Fancy a comforting ramen, a decadent pizza, a colorful poke or a tasty falafel? Check out our list of great take-out options that will bring you and your taste buds all around the world, without going over budget. These are our 6 favorite restaurants that offer take-out and delivery in Montreal, so you can treat yourself to a delicious meal from the comfort of HI Montreal or your home.
Kazu
Always delicious, the Japanese restaurant Kazu revisits traditional dishes in the heart of downtown. We recommend the yaki gyoza, the homemade ramen and the chirashi-zushi, a sashimi of raw tuna and fresh salmon with rice and pickled vegetables. Just a few minutes' walk from HI Montreal, you can either pick-up your food or have it delivered directly to you.
Venice
Looking for some sunshine and healthy food? Venice, with its California-inspired menu, offers tasty and hearty pokes, gourmet salads and powerbowls (the Indian is our favorite). They also have a selection of burgers served with sweet potato fries. You can have it delivered from their restaurant in Old Montreal.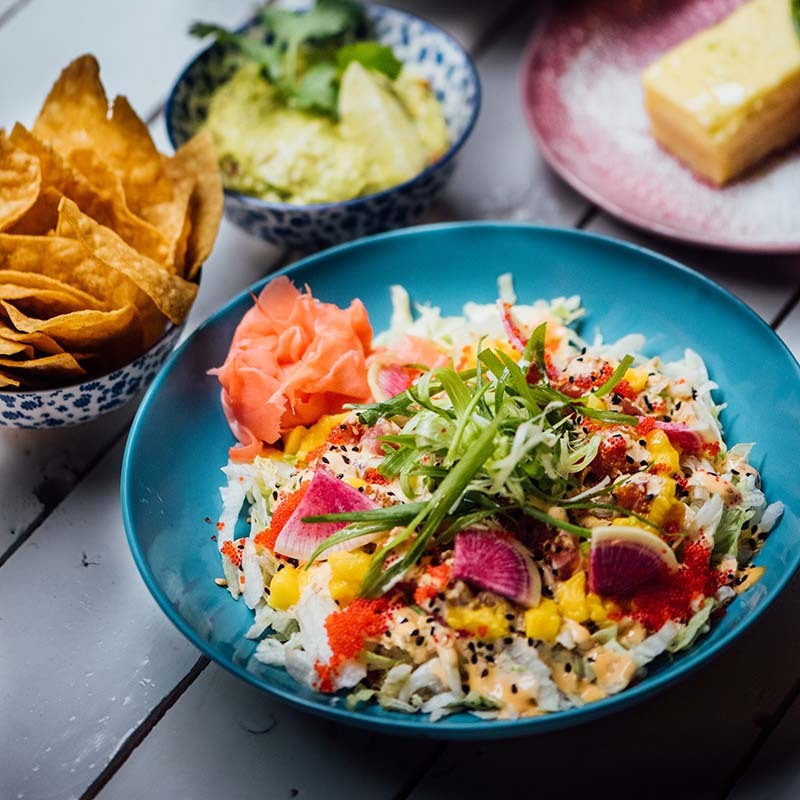 © Alison Slattery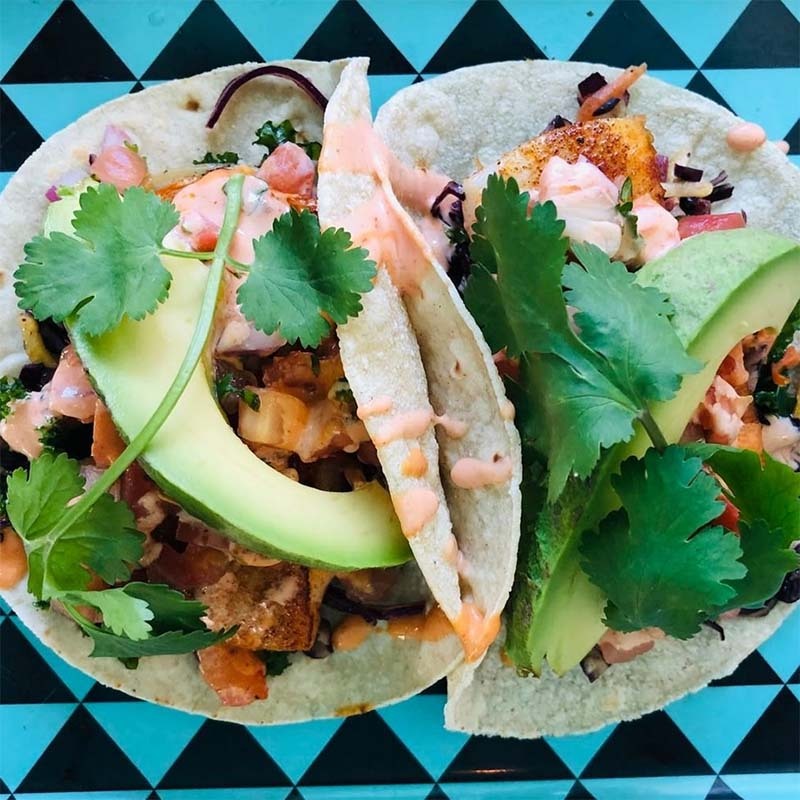 © Venice Mtl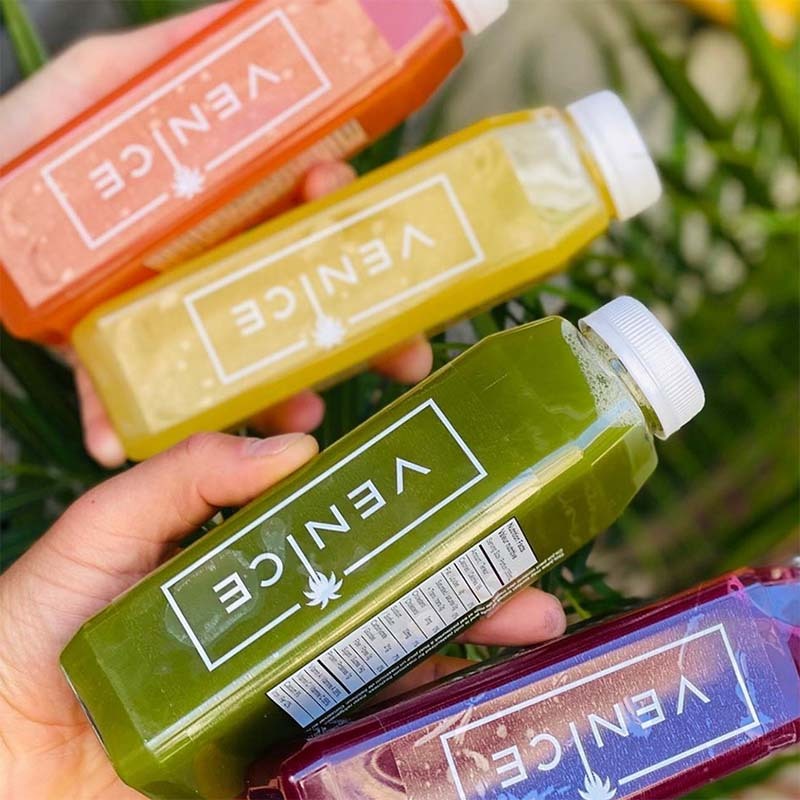 © Venice Mtl
Satay Brothers
Satay Brothers is a Montreal institution that serves Singaporean street cuisine, sometimes spicy and always rich in flavor! Their satays, buns and fried rice dishes are just delicious, and as soon as you're done, you'll want to order more. The Satay Brothers don't do delivery, but you can pick-up your order at their restaurant on Notre-Dame West—an excellent excuse to visit the hip St-Henri area.
Sumac
Another restaurant that offers tasty and affordable food is Sumac, where you can order Middle Eastern delicacies at a very reasonable price. Our favorites are the falafel, the garlic labneh and all their different salads. Ideal for vegetarians, Sumac offers an authentic, generous and flavored cuisine. You can have it delivered by ordering directly on their website.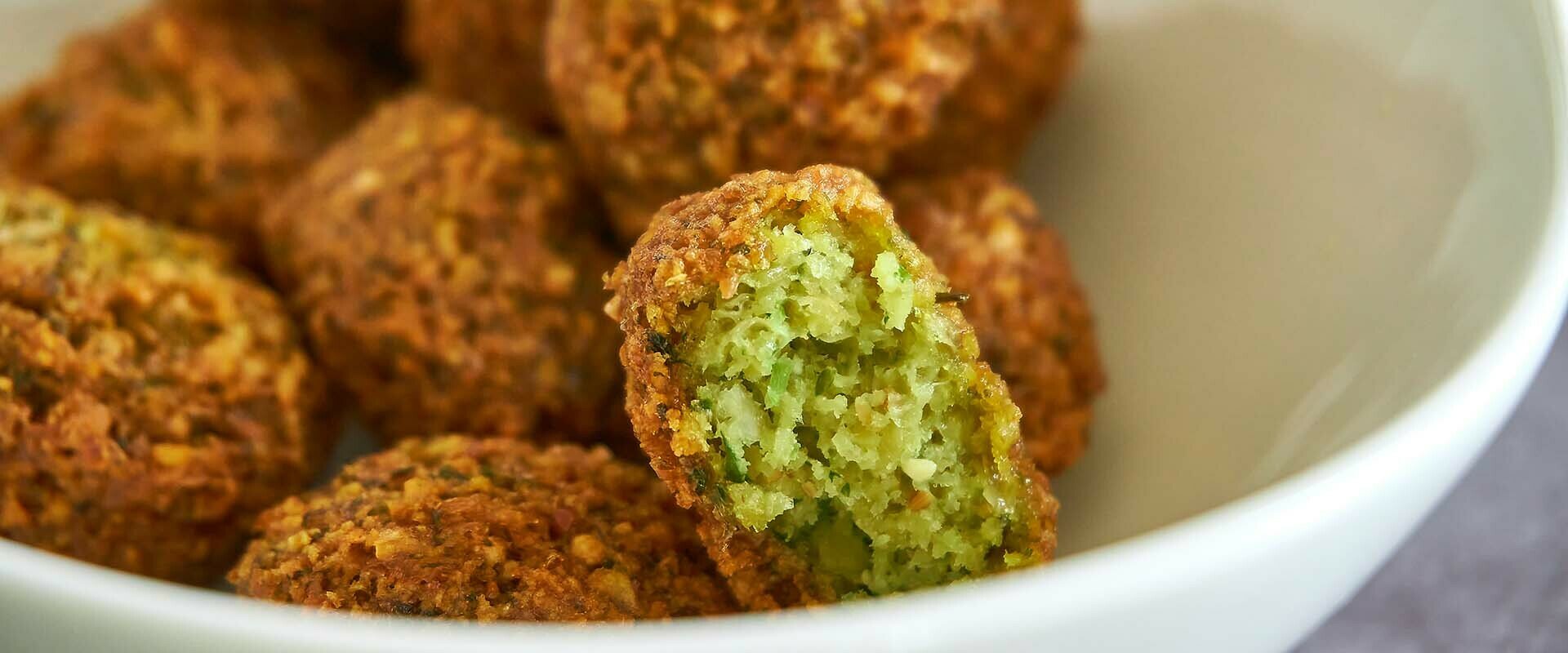 Hang Time Pizza
Hang Time Pizza, only a few minutes' walk from the hostel, serves delicious New York and Detroit-style pizzas, with names inspired by iconic 90s TV shows. We highly recommend the Seinfeld pizza with pepperoni, the Friends pizza with cheese, and the Beverly Hills 90210 pizza with mushrooms. Depending on how hungry you are, you can order a slice or a whole pie.
Sam Cha
For Korean comfort food, Sam Cha, located right next to Concordia University, is a budget-friendly restaurant that offers several specialties such as vegetarian fried dumplings, spicy pickled cabbage, stir-fry noodles and traditional stews. Dishes range from $10 to $15 and they deliver via the Doordash app.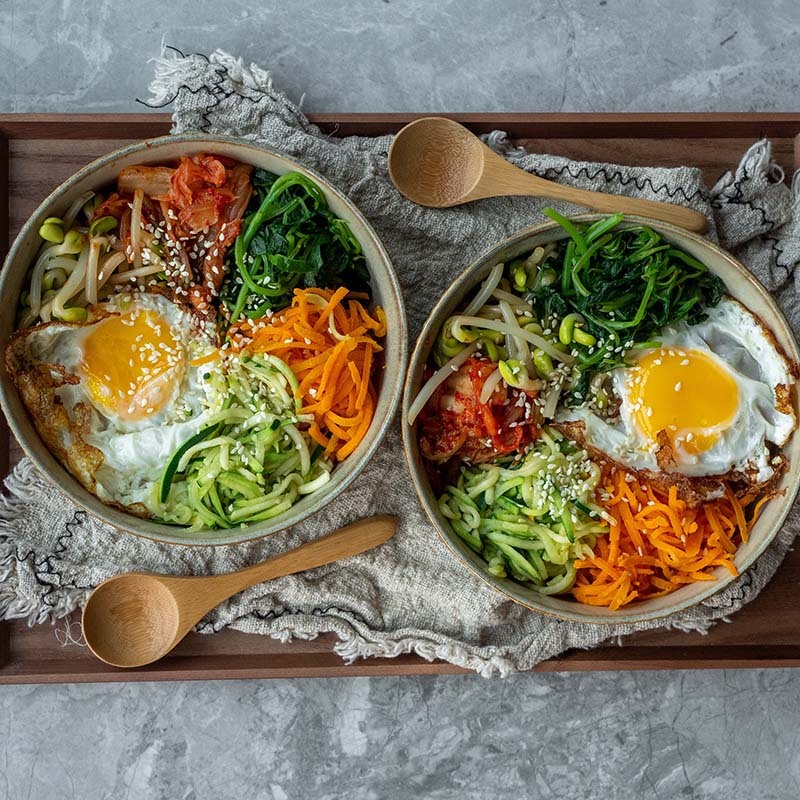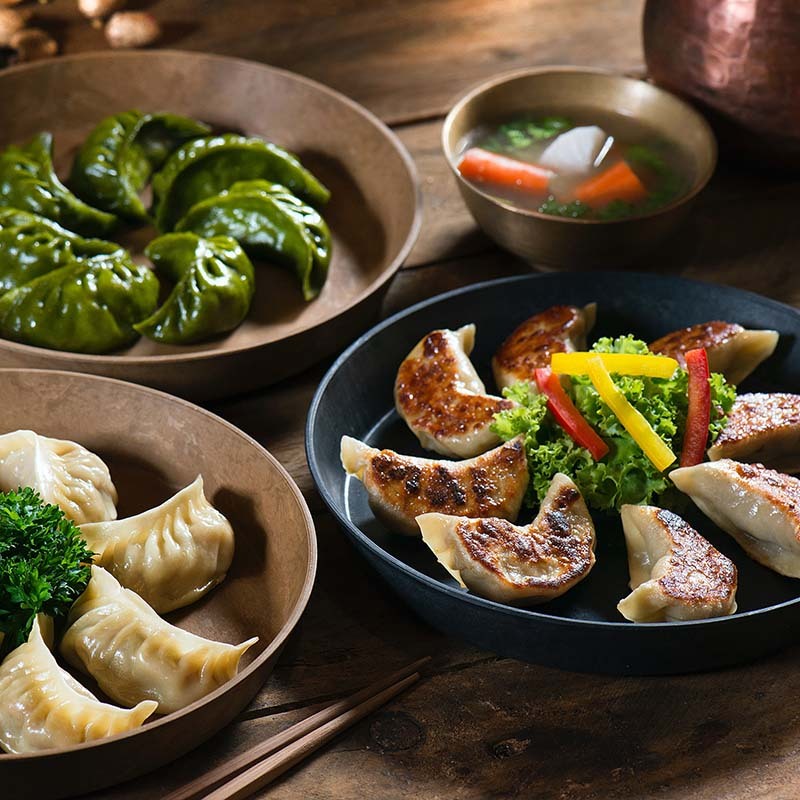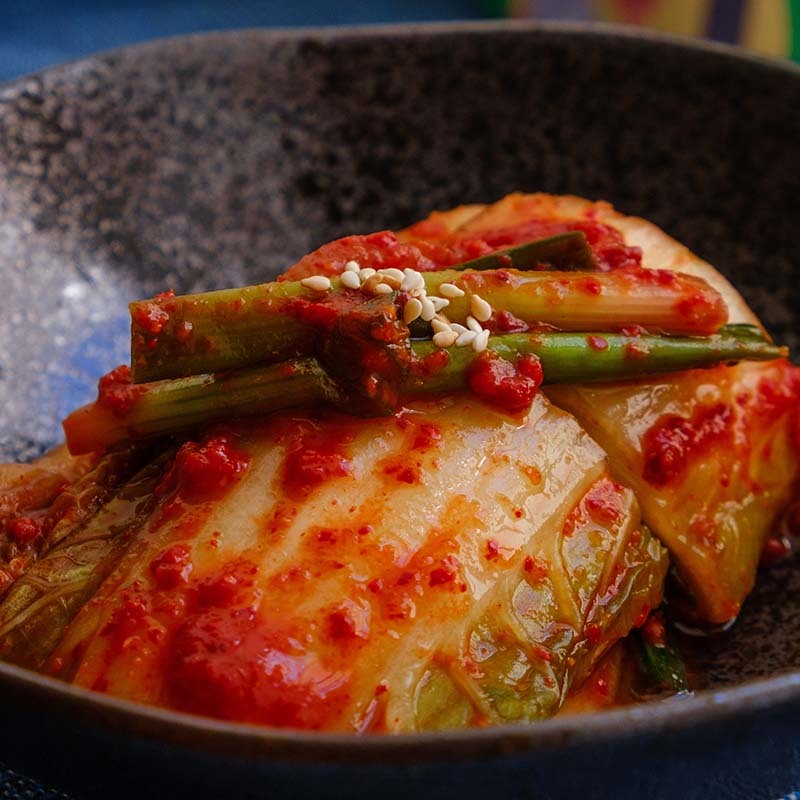 Enjoy a "foodie" credit of $75 
Staying in Montreal for two days or more? Right now, HI Montreal is offering a "foodie package", that comes along with a free $75 credit to order a meal from a Montreal restaurant. The opportunity to discover Montreal's rich culinary scene and enjoy a meal from the comfort of the hostel!
You may also like to read