It's this time of year again where we look back on the last 12 months and identify the highlights of our year - our achievements, our best trips and all the people who've joined us on those crazy adventures. For us at hostelling, people are what it's all about. 
There are the people who make us grateful to go to work every day. There are the people with extraordinary life stories and crazy travel plans who stay in our hostels every night. Plus, there are all those people who just like us, believe that travel can make the world a better place. This article is an homage to some of those pretty awesome social creatures who made 2016 another fantastic year!
1. Meet Laurence, assistant-manager at  HI Whistler . When she's not welcoming guests, she's on the slope enjoying all of that fresh pow. Not bad for a work break.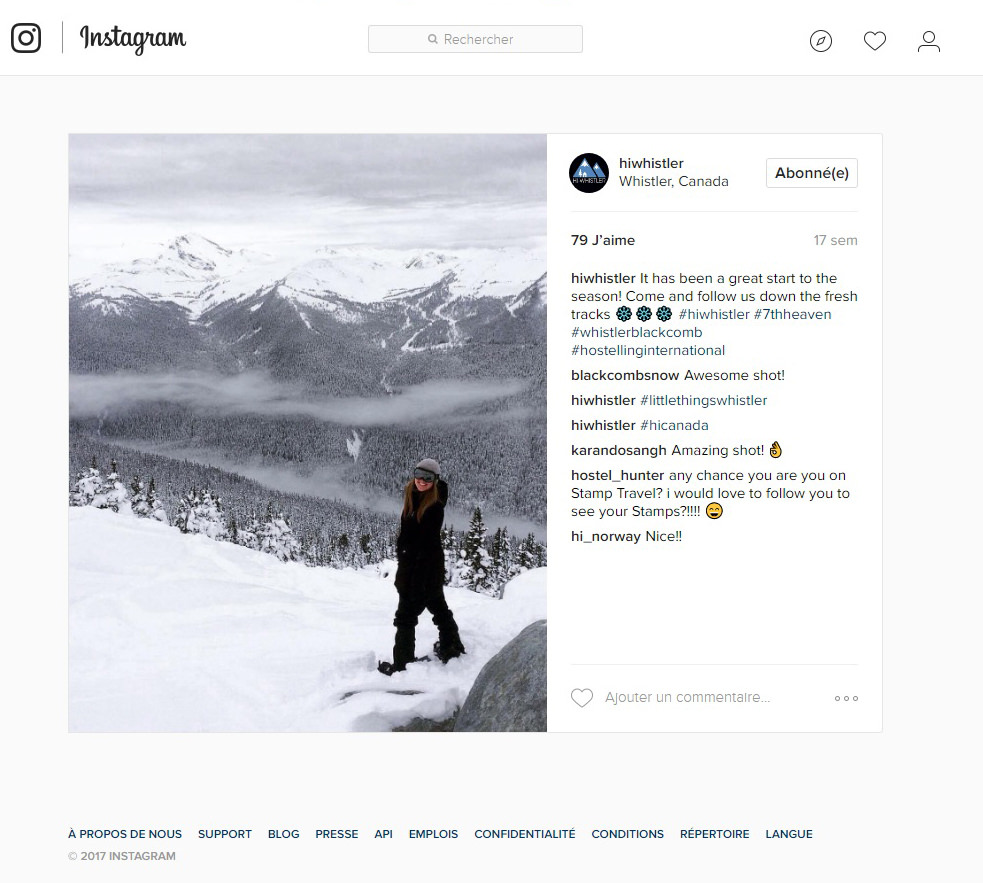 2. Meet Michael, a German traveller who joined the  HI Montréal  team and kept the pub crawl tradition going strong all summer long!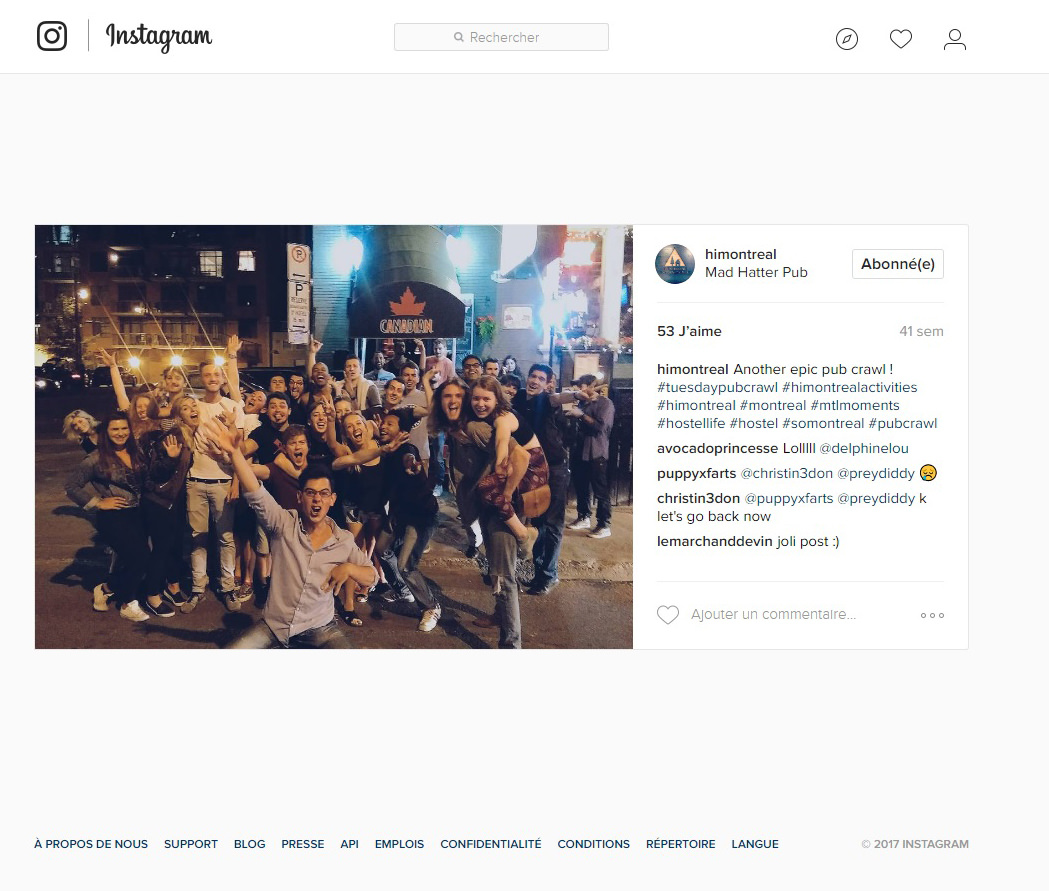 3. Meet Eleanor, the talented aussie who joined our Vancouver office team and never ceases to treat our eyes to beautiful photographs of Canada.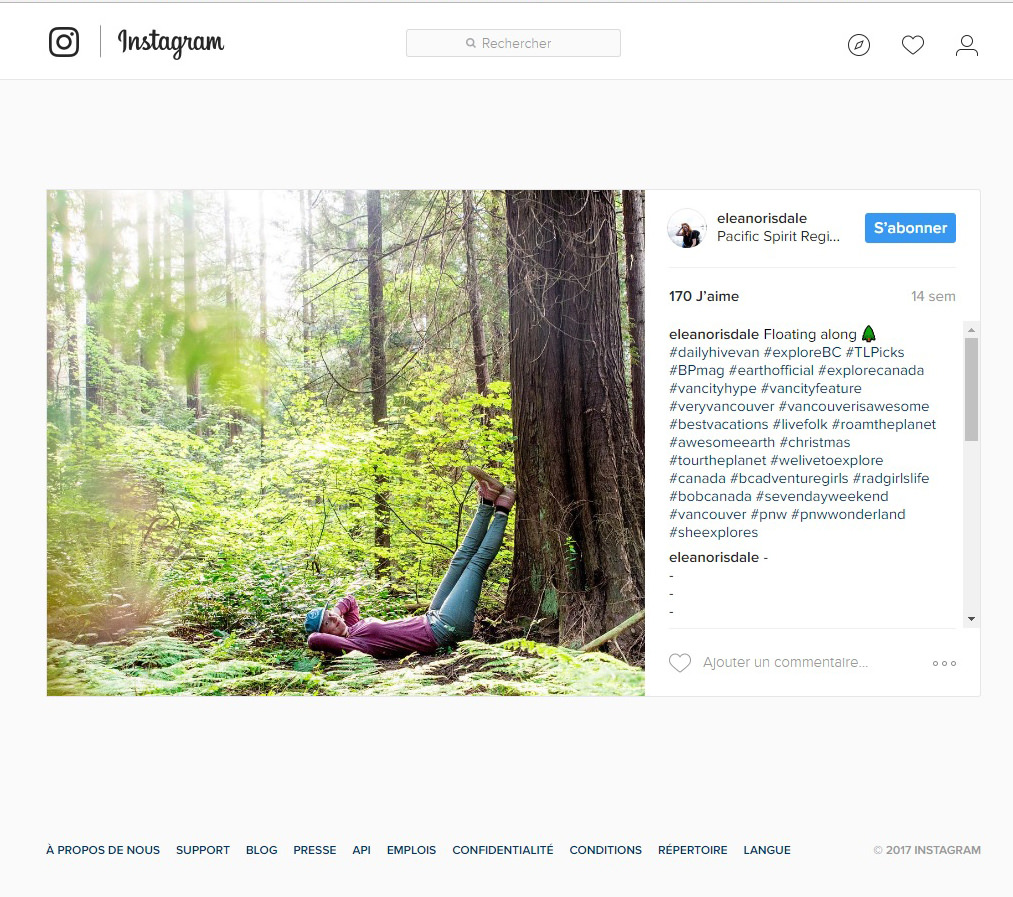 4. Meet Johan, from @lebackpacker, who stayed in our hostels this summer and took pictures that are simply out of this world.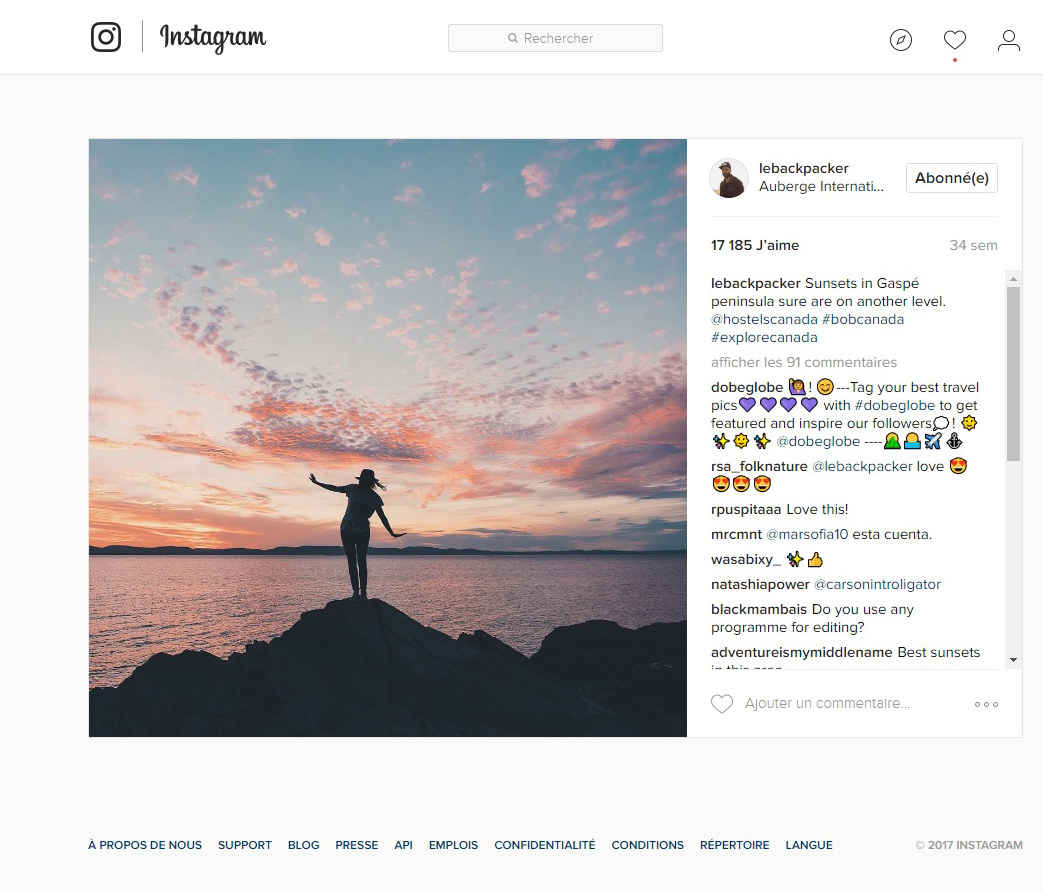 5. Meet David, the man behind the latest HI hostel in Canada, and the latino crew who invaded HI Squamish this summer. Hasta pronto, amigo(a)s!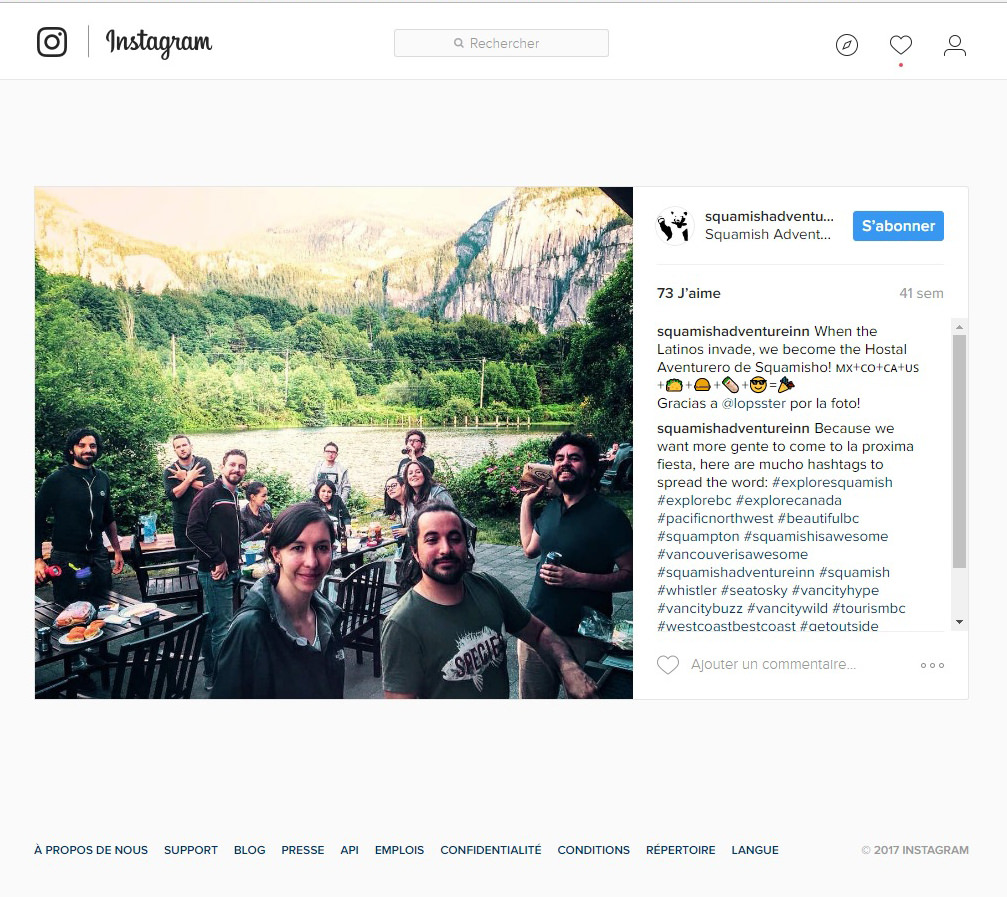 6. Meet Ren, who stayed at  HI Charlottetown and cycled across Canada over 3 months. Our 2017 resolution? Be a little more like Ren!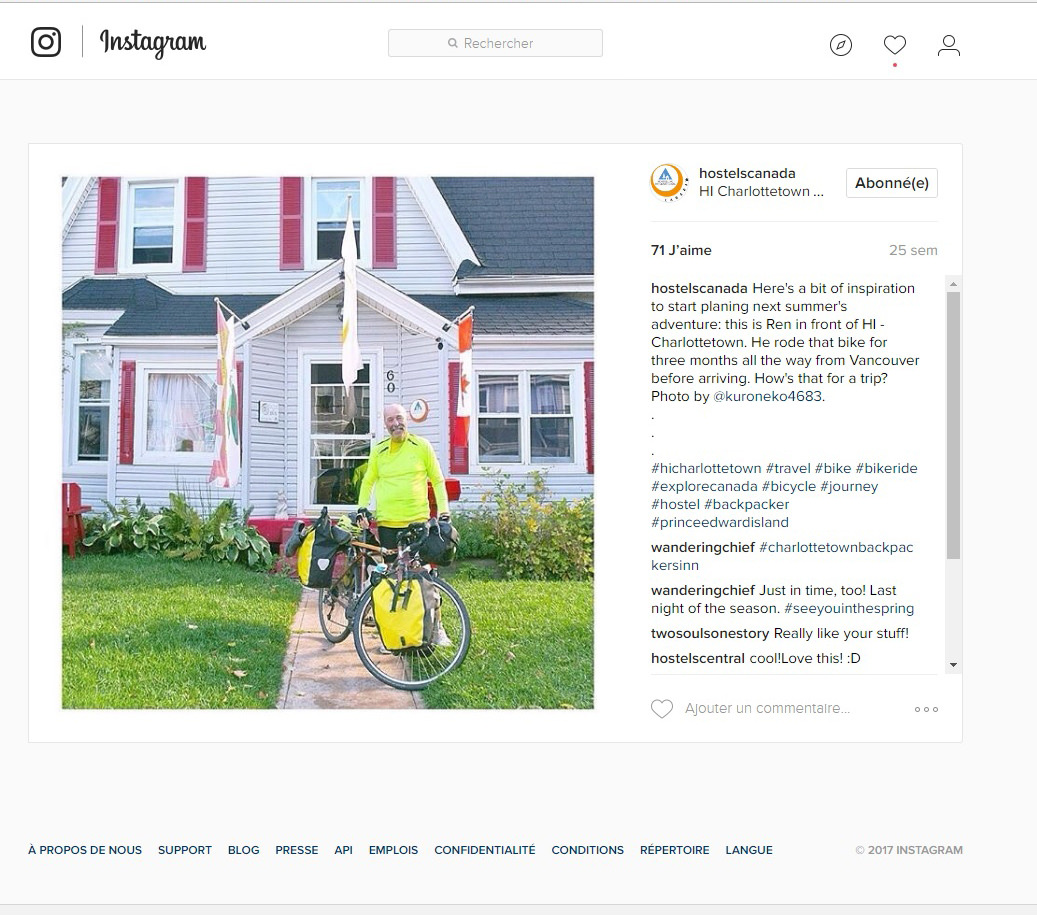 7. Meet Jessica from Nomade Magazine who stayed in our hostels across the country and shared her adventures along the way. Montreal --> Tofino, baby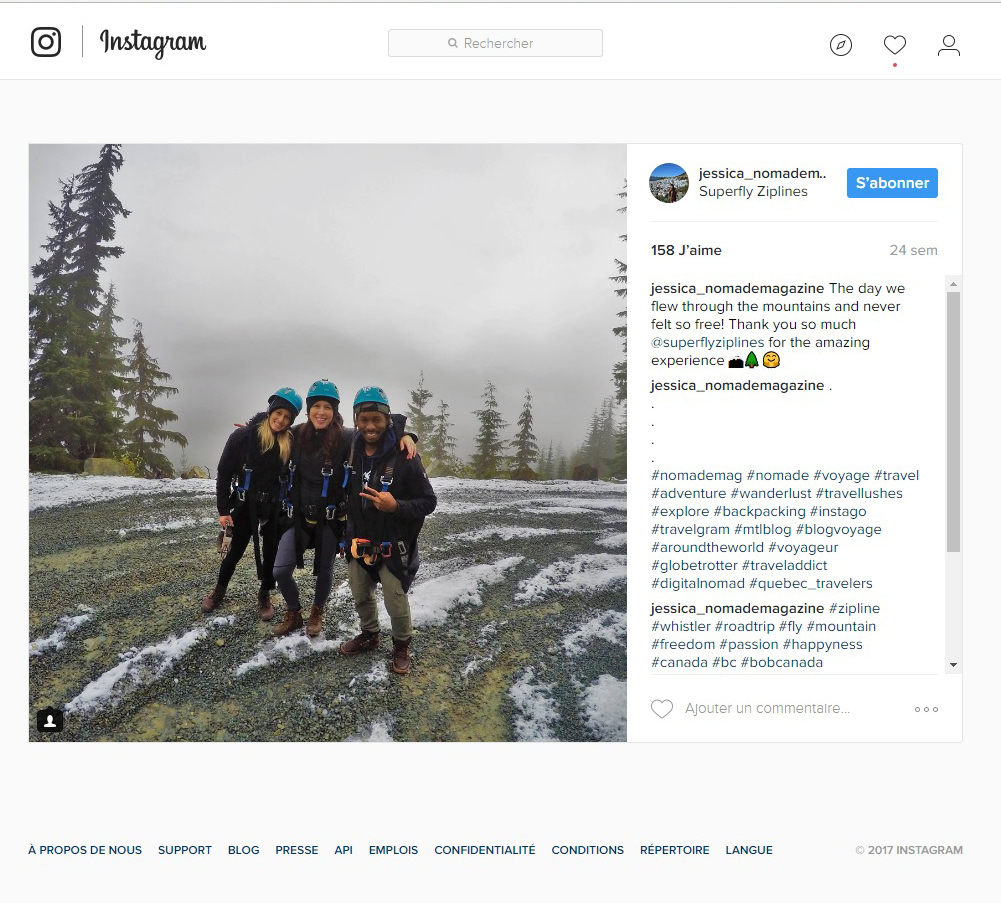 8. Meet this bunch of friends who are enjoying sunset at HI Sea Shack. If this picture doesn't capture summer perfection, we don't know what does.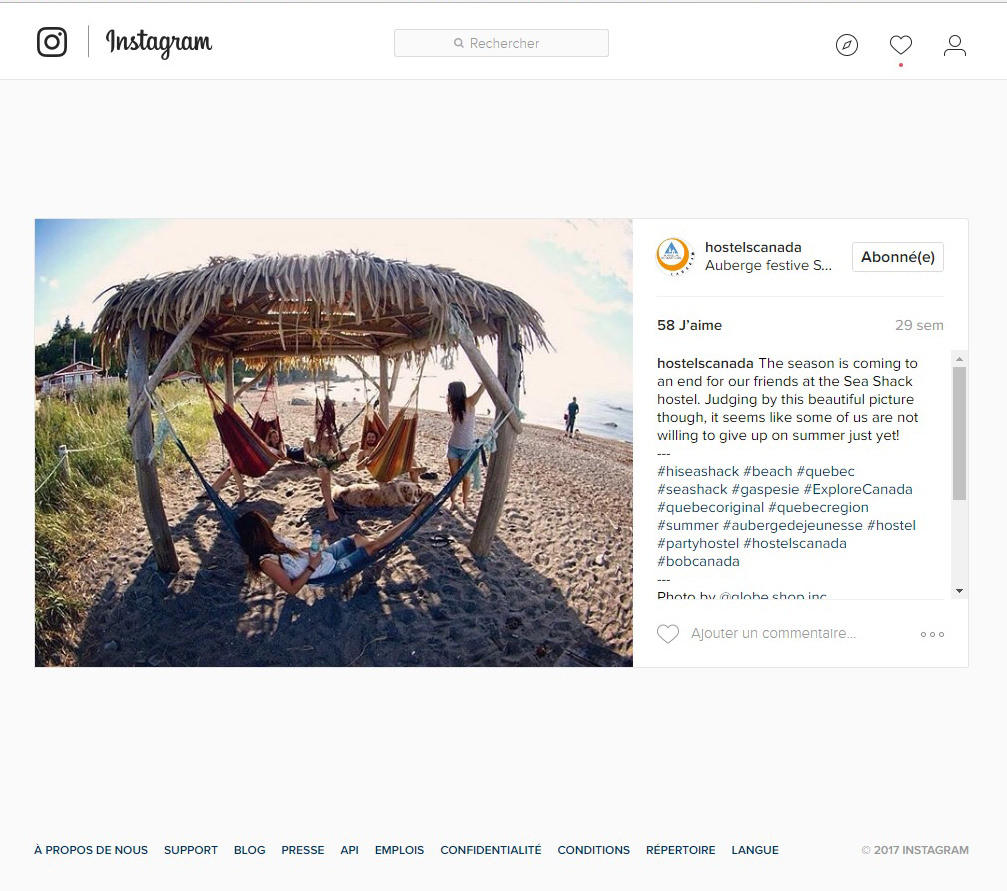 9. Meet Eric, a 75-year old volunteer at  HI Vancouver Central. Eric welcomed his 20,000th guests on his tour this year. How he kept counting, we don't know!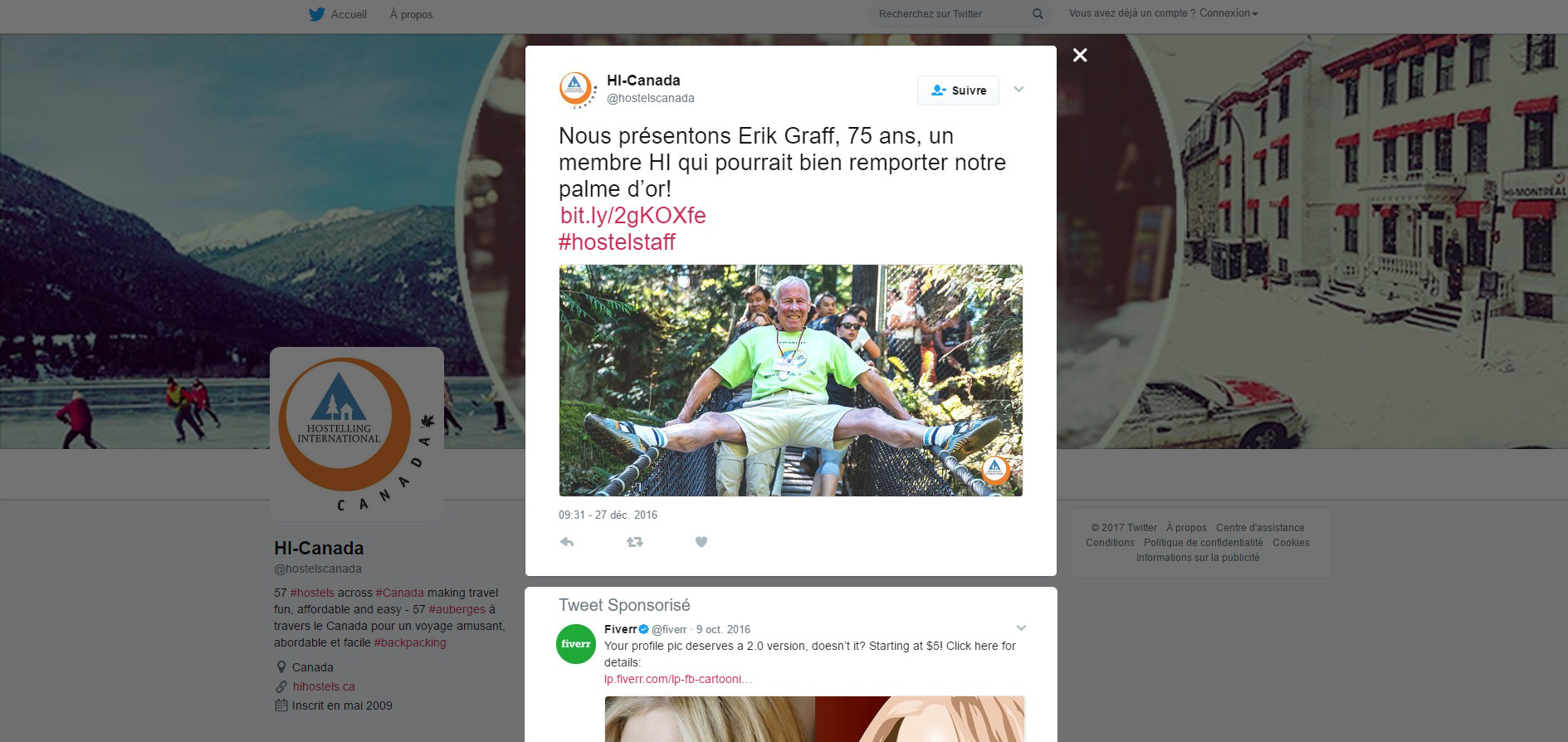 10. Meet the fearless women who participated to Queen of the Peak, a women surf championship taking place in Tofino each September. t HI Tofino is a proud partner of the event, and of all the fierce women out there!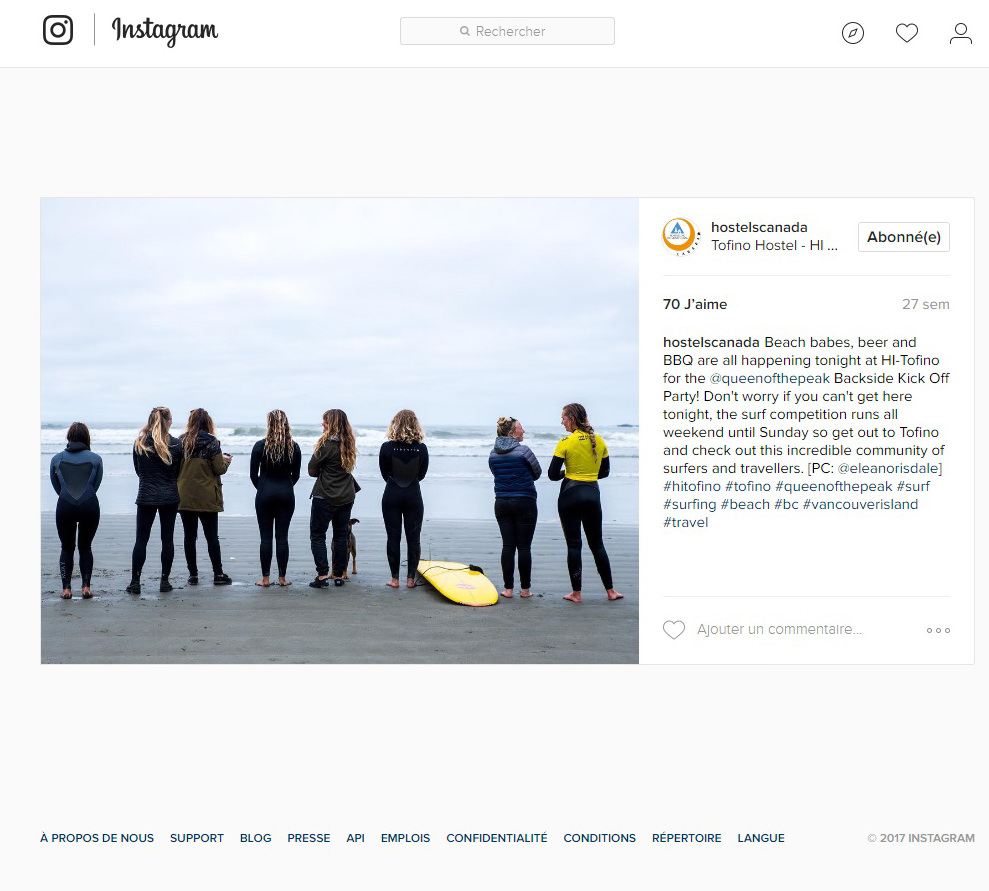 11. Meet Gabrielle, the Pinterest-enthusiast and social brain behind the activities organized at HI-Montréal. You may also recognize her from this little video.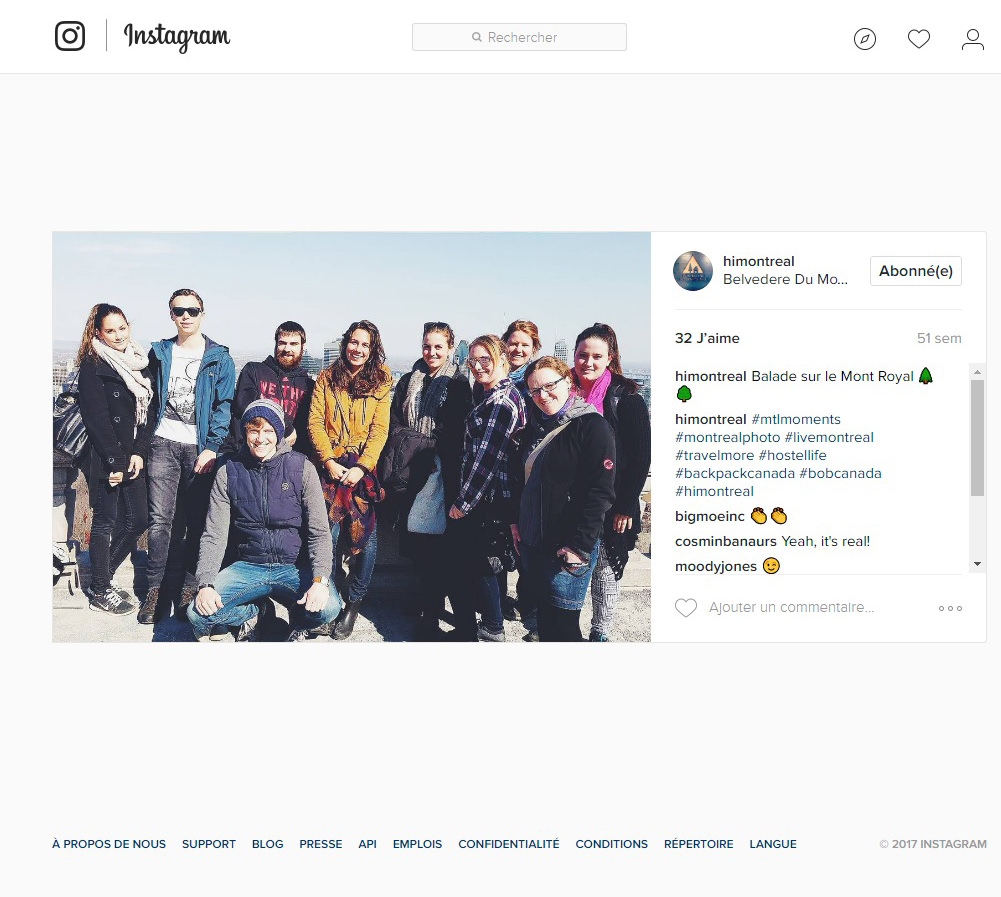 12. Meet our deer friend! Animals can be pretty social too and we love it when they surprise us with a visit.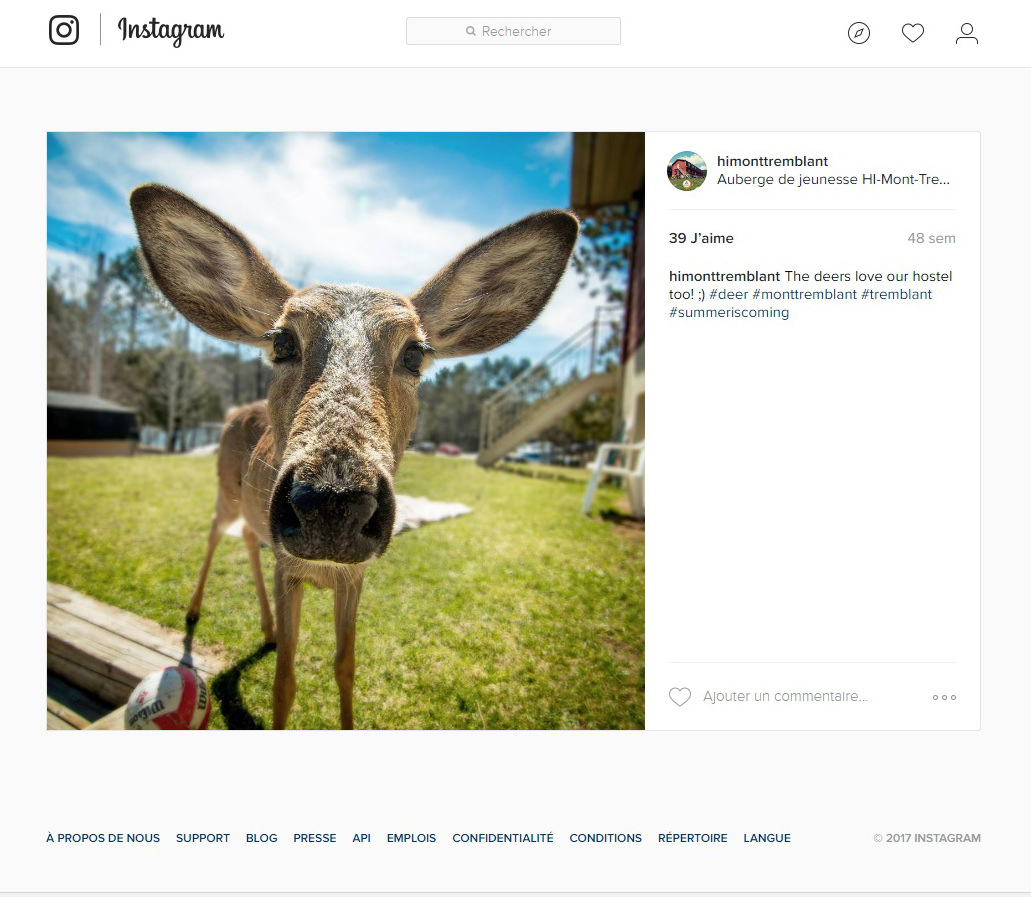 You may also like to read