Night Cleaner/Security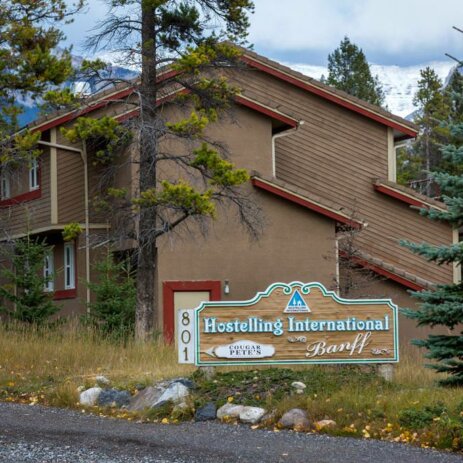 HI Banff Alpine Centre
Banff, Alberta
Do you want to live and work with a great team? Meet people from all over the world? Have your days free to play in the sun? Then you want to apply for our Night Cleaner/Security. This position grants a great deal of autonomy to the right kind of person who deals well with people and can keep things clean. Fixed schedule, solid hours, plenty of time off, lots of staff trips and activities.
In addition to all the benefits of living in Banff and working for HI, the position of Night Cleaner/Security has the added benefit of having all your days free to hike, bike, canoe, cycle, climb or anything else you want to do everyday.  
The schedule alternates between night shifts (22:30-07:00) and evening shifts (17:30-22:30) giving ample nights off for enjoying the night life of Banff and ample days to enjoy the outdoor life of Banff.
Overview
Reporting to the Room Divisions Supervisor, the Night Cleaner/Security ensures that the hostel is kept clean and hygienic by performing housekeeping duties at night. While cleaning remains the bulk of the job description, security is an essential component, especially in a hostel with a bar on site.
Embrace new challenges:
Ensuring that the overall cleanliness of the Hostel are kept up to standards
Responsible for ensuring the safe and secure environment our guests expect during the night time hours.
We want YOU if you have:
The ability to work independently with minimal supervision
Can manage your own work-load and get the hostel clean in the time allotted
Can handle night security, i.e. someone with patrol control experience (ideally)
Must be legally entitled to work in Canada
Working with US will include:
A permanent, full time position
Available August 3, 2019, upon selection of a qualified candidate
Allows three full days/nights off per week to enjoy Banff
The starting wage is $16.00/hourly 
Eligible for summer completion bonus - earn an extra $1/hour for every hour worked!
We provide Pro-Serve training and you'll have the chance to pick up extra shifts at our onsite bar if you'd like.
An annual 4% vacation entitlement
On-site subsidized housing available, high quality at a discounted price!
All your days free to hike, bike, canoe, cycle, ski, or anything else you want to do
Access to subsidized corporate ski pass
Discounts at onsite cafe and bar
You'll also have access to fun staff events and a casual, relaxed, and fun working environment
Become Part of the Team
Please submit cover letter and resume as soon as possible.
Consideration of candidates will begin immediately.