Night Auditor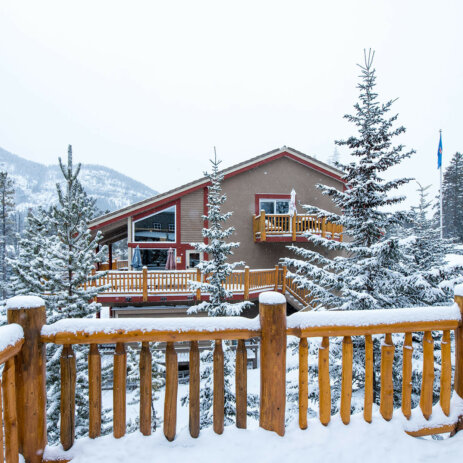 HI Banff Alpine Centre
Banff, Alberta
Come join our team at the hostel - a great backpacker's vibe with staff from around the world to work and play with.  Killer access to stay in all 13 of our Mountain Park hostels this summer, for FREE along with a mountain bike fleet and camping gear to use whenever you'd like. And coming soon in Winter, access to corporate ski pass or your own pass through payroll deductionsYou HAVE to experience Banff - join us!  With this job, you'll have your days free to explore all that Banff National Park has to offer.
Reporting to the Assistant General Manager at HI-Banff Alpine Centre, the Night Auditor is the face of HI for the thousands of travelers that pass through our hostels as they explore Western Canada. Working nights at a hostel in Banff is the very best way to make the most of your day, in all seasons. Last Winter, our night auditor got over 120 days on the hill! Work. Home. Friends. Ski. Board. Live Banff right!  And just around the corner, get ready for days filled with mountain biking, hiking, kayaking, and more!
This is a part-time position - working 5 nights every two weeks.   11PM to 7AM is a great schedule for the dedicated outdoor adventurer!  Opportunity to pick up shifts in other departments if interested/available.
Embrace new challenges:
Responsible for ensuring the safe and secure environment our guests expect during the night time hours
You check them in and out, offer them your expert advice and, like any good host, make sure their stay is an enjoyable one
You'll also get to dabble in the financial world by performing the hostel's nightly audit.
We want YOU if you have:
The ability to work independently with minimal supervision, and as a team member
Excellent communication skills
Prior cash management and customer service experience
Comfortable working by yourself, and be available to work during the nighttime hours
Working with US will include:
A permanent part time position
Available in October, upon selection of a qualified candidate
On-site subsidized accommodation, best quality and price in town!
The starting wage is $16.25/hourly + commissions
An annual 4% vacation entitlement
Free annual HI-Membership
Free stays at other HI hostels in our region
Eligibility for health and dental benefits
FAM tours, staff dinners, camping trips, staff bikes, camping equipment, and more!
Access to corporate ski pass
The Association has adopted a mandatory COVID-19 vaccination policy to safeguard the health of our employees and staff accommodation community from COVID-19. It is a requirement of this position that you are fully vaccinated and show documentation of your vaccination or apply to receive an approved medical or religious exemption prior to your first day of work.  
Interested?
If you think you're just the person we're looking for, then please send us your resume and cover letter today! (Please note this site uses pop-up windows)