Graphic Designer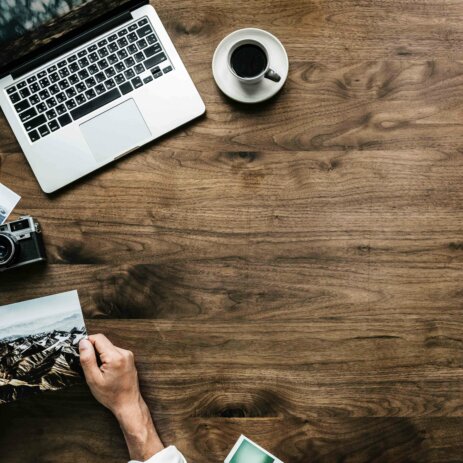 You're passionate about graphic design, branding and travelling? You may be the person we're looking for! The Graphic Designer is responsible for ensuring brand consistency across the network and producing engaging visual content to strengthen the HI Canada brand. 
Overview  
The person occupying this role is part of the marketing department. He or she works hand in hand with the hostels and the regional teams to ensure that the HI Canada brand guidelines are well implemented across the country. This person handles graphic design requests, oversees the development of tools aimed at helping hostels deliver on the visual elements of the brand, ensures the brand is used effectively and coordinates a variety of projects aimed at delivering visually on the brand.  

Embrace new challenges  
Create graphics, gifs, memes and videos for the content team
Conceptualize and produce a variety of marketing-related assets (print and web)
Develop and update branded internal documents (ex. HR, policies, AGM, events, etc.)
Create email templates and improve existing ones
Create designs for staff uniforms and merch
Oversee the development and implementation of tools helping hostels use the brand effectively
Edit hostel photos to ensure consistency and quality
Act as the branding expert and validate the use of the HI Canada brand by internal and external stakeholders
Collaborate with the marketing team to the development of various marketing strategies.  
We want YOU if you have  
You are fluent in English and French| Bilingual  - both written and spoken;
Intermediate to advanced knowledge of InDesign, Adobe Illustrator, Photoshop
Knowledge of Premiere Pro
Knowledge of Lightroom (an asset)
Knowledge of Mailchimp (an asset)
Proficiency on how to set up print-ready files
The ability to multi-task while being meticulous, thorough and detailed
The ability to manage a project from start to finish and manage time efficiently.
Critical success factors

Innovative and creative;
Independent and autonomous
Ability to manage multiple projects
Ability to work under pressure and respect deadlines
Post-secondary degree in Graphic Design, New Media, or related field
Minimum of 2 years of related experiences
Experience with brand management.
Working conditions 
Full time position (40h/week)
Salary between 19$ and 20$ per hour
Flexible schedule and possibility of travelling within Canada
Group insurance and pension plan*
Starting date: as soon as possible.
Interested?
If you think you're just the person we're looking for, then please send us your resume, your cover letter and your portfolio today! Don't wait and email us at erica.zidor@hihostels.ca.