Hostel - General Manager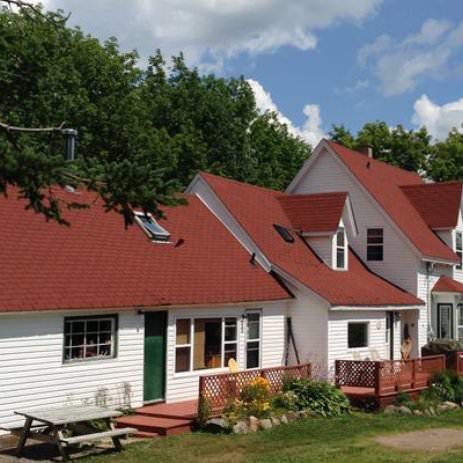 HI Wentworth
Wentworth, Nova Scotia
Overview
The Manager of the HI Wentworth Hostel is responsible for all aspects of hostel management in accordance with the HI Canada Atlantic Region's policies, procedures, and mission statement.  They communicate on an on-going basis with the HI Atlantic Executive Director (E.D.).  Along with strategic planning, the manager is responsible for ensuring that all aspects of the hostel are working to provide accommodation and services that meet the customer's needs and HIC Atlantic Region's standards.  The manager is responsible for knowing, understanding and communicating the Association's policies and procedures.

Embrace new challenges
Provide hostel with day-to-day "hands-on" leadership that meets the mission and core values of the Association
Maintain a "hands-on" management style through completion of daily, weekly, monthly, and annual house-keeping and maintenance duties in all areas of the hostel
Maintain a high level of guest/member satisfaction and efficiency of service delivery in all areas of the guest/member experience
Maintain product, service quality and safety standards by conducting regular inspections of the hostel, including the staff accommodations, setting and report on all issues
Investe all customer complaints and initiate corrective action with the Executive Director
Ensure that all monthly report are completed and on time and any incidents are accurately documented
Monitor and follow all risk management policies and procedures to ensure the security of the property's assets and guests
Monitor occupancy/revenue as well as implementing yield management practices on a seasonal basis
Develop and implement appropriate new revenue opportunities within the hostel to the benefit of the guest experience
Evaluate planned and actual performance levels in programs, revenue and guest satisfaction
Maintain and develop community relations by taking an active role in the community and liaising with local organizations 
Work with the Executive Director and Accounting to provide reports and figures accurately and on time
Critical Success factors
Must have current/valid driver's license and their own vehicle
Interact with customers in a friendly, welcoming, professional, and confident manner
Must be a reliable team player and leader
Work well on their own unsupervised
Communicate effectively (written/oral)
Identifie and understand the needs of our guests/members
Ability to remain composed during high-pressure situations
Skilled in time management and organization techniques
Ability to develop and maintain and effective filing system digitally and with hard copy
Knowledge of risk management in an accommodation setting is an asset
Proficient computer training/knowledge of MS Office, Word, Outlook, Excel, Access
We want YOU if you have
A minimum of 3 years hostel experience and/or experience in the tourism, service, or hospitality industry
Supervisory/Management experience
Accounting experience
Property Management System (PMS) experience
Knowledge of travel industry hotel reservation systems (Sabre, WRP, Room Master….), telephone systems, and travel web reservation systems (Expedia, booking.com, hostelworld...)
Any experience in a professional field, sales and marketing (an asset)
Formal business, management education (an asset)
Interested?
If you think you're just the person we're looking for, then please send us your resume and cover letter today! (Please note this site uses pop-up windows)