Aubergiste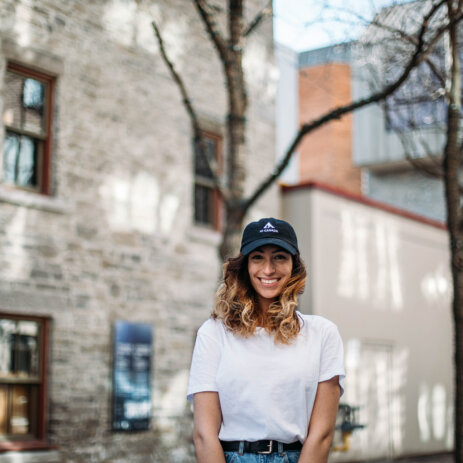 HI Québec, Auberge internationale de Québec
Québec, Quebec
Join our team at HI Québec. The description is in French to reflect the work environment.
Joigne-toi à nous à l'auberge HI Québec! Nous recherchons des aubergistes à temps partiel. Le titulaire de ce poste est un employé des services d'accueil dont la fonction est d'accueillir les clients à leur arrivée, de réserver les chambres, de donner des renseignements sur l'établissement et ses services, ainsi que sur les attraits touristiques de la région.  
Description et compétences 
Enregistrer les arrivées et les départs
Répondre aux questions des voyageurs
Répondre au téléphone et prendre les réservations
Faire respecter les règlements de l'auberge et assurer la sécurité des clients et des lieux
Effectuer l'audition de nuit
Compter et balancer les caisses
Qualités requises 
Bilinguisme
Aptitude à travailler avec le public
Autonomie et débrouillardise
Avoir un bon jugement
Fiabilité et souci du travail bien fait
Conditions de travail  
Emploi à temps partiel – 21h/semaine + remplacements
Horaire variable (jour, soir et fin de semaine)
Salaire : Selon la convention collective
Ce que nous offrons
En tant que membre de l'équipe HI, vous bénéficierez d'un hébergement gratuit dans d'autres auberges de jeunesse HI en Amérique du Nord et plus
Plan d'assurance collective (incluant assurance dentaire)
Stationnement gratuit
La possibilité de travailler pour une entreprise socialement responsable
Formations et développements professionnels
Allocation pour le gym
Contribution de l'employeur au REER
Mesures COVID-19 
Dans le secteur de l'hôtellerie, nous demandons à tous les clients et au personnel de porter un masque dans les espaces publics. Des stations de nettoyage des mains sont placées partout dans l'auberge.
Interested?
C'est le poste pour toi? Fais nous parvenir ton CV aujourd'hui!