Housekeeping Attendant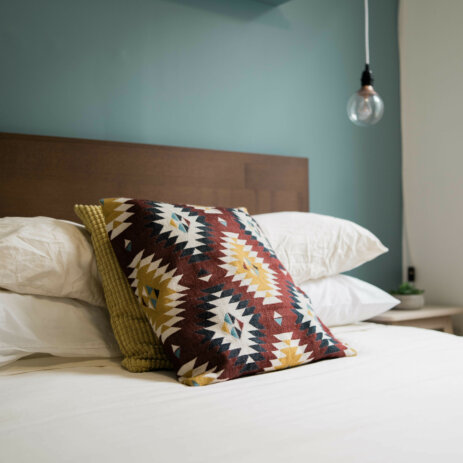 HI Montréal
Montréal, Quebec
Join our team and be part of a grand reopening. The description is in French to reflect the work environment. 

Avant tout, tu feras partie d'une équipe diversifiée, inclusive et passionnée du voyage. Le titulaire du poste s'assure de nettoyer, d'entretenir et de remettre en ordre les chambres, les salles de bain et autres endroits désignés, selon les politiques établies de l'établissement.
Entame de nouveaux défis  
Nettoie les chambres et les espaces communs
Applique les procédures d'entretien ménager selon les normes de qualité
Lave les miroirs, époussète les meubles, fait les lits, etc.
Passe l'aspirateur dans les chambres, les corridors et les escaliers
Vider les corbeilles à papier, le compost et les poubelles
Informe ton superviseur des réparations à faire
Gère l'inventaire des produits ménagers et du matériel de travail
Facteurs de succès  
Attitudes et comportement professionnels (aptitudes pour le travail d'équipe, autonomie, dynamisme, entregent¸ honnêteté, polyvalence, sens de l'initiative, sens de l'organisation, tact et discrétion, etc.)
Connaissance du milieu de l'hôtellerie (un atout)
Attention aux détails
Bonne forme physique
Conditions de travail  
Emploi à temps partiel ou temps plein – horaire variable
15$/heure, avantages sociaux, rabais employé
Flexibilité, ambiance chaleureuse et esprit de communauté
Près du métro Lucien l'Allier
Travail routinier et physiquement ardu
Intéressé(e) à joindre notre communauté?
Évitons de tourner autour du pot, passe donc nous dire directement sur place, pourquoi c'est toi qu'il nous faut! Sinon, pour les CV, c'est ici!