Chef cuisinier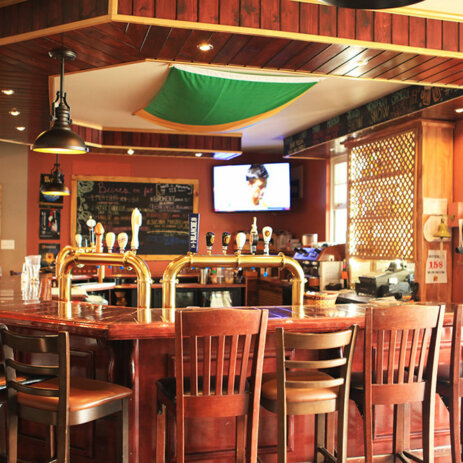 HI La Malbaie, Auberge de jeunesse La Malbaie
La Malbaie, Quebec
This opportunity requires a high level of French to reflect the work environment.

Nous sommes à la recherche d'un chef cuisinier qui viendra faire rayonner le restaurant avec nous.
Pour nous, mettre en valeur les produits d'ici est une de nos grandes fiertés. Nous sommes super fiers d'être membre de la Route des saveurs de Charlevoix et de Aliments du Québec. Pour te donner un avant-goût, consulte la première page de notre menu sur laquelle plusieurs de nos fournisseurs s'y retrouvent. Clique ici pour en savoir davantage sur la Route des saveurs!


Travailler à l'auberge de La Malbaie, c'est le plaisir au travail dans un environnement stimulant et passionnant
Tu auras la liberté d'être créatif.ve
Tes idées seront mises en valeur et tu feras partie d'une belle communauté
Ta conciliation travail-vie personnelle sera une priorité pour nous
Tu vivras une expérience culinaire locale avec des produits du terroir
Tu pourras d'admirer le fleuve sur l'une des terrasses les plus belles de la région
Tu pourras déguster une boisson locale sur le bord du feu de notre cour
Tu pourras compléter multiples randonnées époustouflantes
Tu apprécieras une immersion culturelle mémorable de la région
Entame de nouveaux défis

Gère tous les aspects de la cuisine (inventaire, commandes, livraisons)
Gère ton propre menu et inaugure des soirées thématiques
Fais respecter la propreté et les normes d'hygiène de la MAPAQ
Assure la préparation des mets et coordonne le service
Gère plusieurs groupes et plusieurs événements selon la saison
Travaille en collaboration avec le Gérant Marketing et le gestionnaire de l'auberge
Embauche et forme les nouveaux employés en cuisine
Recueille de la rétroaction auprès des client

Facteurs de succès
Passion pour les produits du terroir et la cuisine locale
Respect des normes d'hygiène et de propreté (MAPAQ)
Entregent, dynamisme et polyvalence
Travail sous pression, gestion du stress
Confortable dans la nature
Connaissance du milieu des auberges de jeunesse (un atout)
Conditions de travail

Emploi permanent avec stabilité
Horaire de travail flexible (35-40 heures par semaine)
Salaire: à partir 17$/heure selon l'expérience et les compétences
Repas et hébergement pouvant être fournis temporairement*
Interested?
If you think you're just the person we're looking for, then please send us your resume and cover letter today! (Please note this site uses pop-up windows)