Assistant General Manager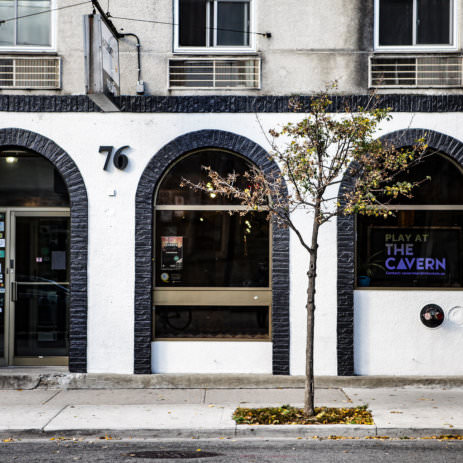 HI Toronto
Toronto, Ontario
The Assistant Manager is responsible for all aspects of hostel management in accordance with Hostelling International Toronto policies procedures and mission statement. 
 Embrace new challenges
Assist the general manager in all activities related to the operations of the hostel including Front Office Operations, housekeeping, purchasing, health and safety, website updates, customer service, inventory;
Participate in the recruitment process to ensure performance;
Help set and monitor excellent customer service and performance objectives with staff;
Implement customer service training;
Participate in staff evaluations and training;
Participate in the reducing complaints and ensuring follow ups;
Participate in the maximization of the availability and location of the beds and rooms at the hostel and Internet booking sites and help develop new booking online opportunities;
Create a positive and fun atmosphere for guests and staff;
Ensure a good team communication;
Produce and provide monthly reports;
Manage Hostel operations in the absence of General Manager.
Ensuring a focussed motivated Night Audit Team
Participate in the preparation of events and activities.
We want YOU if you have:
Ability to communicate effectively (oral and written) in both English and French;
Skills in time management and organization techniques and sense of initiative;
Ability to understand the needs of guests and staff;
Ability to handle high-pressure, stressful situations;
Ability to provide excellent customer service and teamwork;
Knowledge of effective conflict resolution techniques and customer retention;
Knowledge of risk management;
Ability to multi-task and handle multiple work demands;
Human Resource management and health and safety knowledge;
Basics social media knowledge;
Leadership and capacity of decision-making.
Previous supervisory/management experience
Post-secondary education, preferably in Tourism/management.
Previous experience in hostels or experience in the tourism, service or hospitality industry;
Budgeting and expense control experience.
Perks:
Salary: 45 000$ - 48 000$;
Health insurance and retirement savings plan*;
Discounts on any HI Hostel in Canada (subject to availability);
May work on evenings, weekends and holidays;
The organization of work may vary according to the tourist season.
Interested?
If you think you're just the person we're looking for, then please send us your resume and cover letter today! (Please note this site uses pop-up windows)