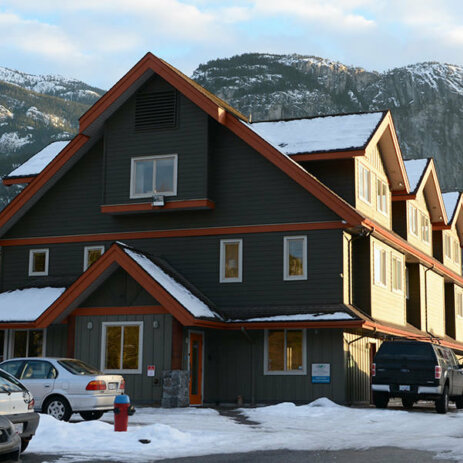 HI Squamish, Adventure Inn
Squamish, British Columbia
**Important: If seeking permanent residency, we can guarantee full time work for the right applicant.  
At the Squamish Adventure Inn we aspire to be the top West Coast destination for outdoor enthusiasts. Centrally located on the waterfront and nestled between the Coastal mountains, we have some of the best climbing, kiting, biking, kayaking, skiing, hiking and mountaineering around. No other North American destination offers this caliber of outdoor adventure in one location!
As the Assistant Manager you will be responsible for assisting the Manager in all aspects of hostel operations including developing and implementing systems to ensure the efficient and successful functioning of the hostel as well as hiring, training and supervising Crew. You will provide hostel staff with day-to-day "hands on" leadership. You will also be responsible for the maintenance and upkeep of the physical hostel property and it's amenities. This includes training and delegating tasks to the part time maintenance worker(s) and ensuring all projects are being completed properly and on time. The specific responsibilities of the role will shift based on the needs of the business. 
This position is permanent full time (30+ hours per week) and start date would be negotiable (early 2021 is ideal) 
Job Responsibilities:
Department Specific: (can include but not limited to)
Crew Coordinator - Coordinate and manage our staffing program including:
Recruitment/dismissal to meet the needs of the hostel
Orientation
Training
Running weekly team dinners
Running monthly staff events/team building
Maintenance 
Coordinate and train maintenance worker(s) 
Identifying maintenance team strengths/weaknesses and train accordingly 
Ensuring maintenance projects are completed correctly and in a timely manner
General upkeep of the hostel and it's amenities 
General:
Maintaining and creating a positive atmosphere for guests and team
Working the Hostel Supervisor shift which includes many things such as check-ins, guest assistance, folding laundry, handling emergencies, dealing with staffing issues, etc.
Regularly interact with guests to identify needs, develop solutions, and ensure that their experience meets or exceeds expectations
Manage the reception team and ensuring timely, friendly and accurate check-in and checkout procedures are being followed
Ensure the optimal functioning and success of the hostel 
Timely completion of assigned projects
Flexibility to cover other departments during staff shortages (Housekeeping, Reception etc)
Work in conjunction with leadership team to develop, improve and maintain hostel systems and policies
Act in the Manager position when the Manager is unavailable or on vacation
On-call for managers days off to deal with emergencies
Requirements:
Must speak and write fluent English. Extra languages are a bonus
Supervisory experience
Customer Service experience
Prior Maintenance Experience 
Strong administrative, organization, and multi-tasking skills
Ability to work as a team and independently
Adaptability during slow and busy periods 
Must be willing to submit to a Criminal Background Check
Valid Driver's licence
Basic computer skills
COMPENSATION AND WORK SCHEDULE
Starting salary is $18 - 20 (after 3 month trial period) 
Schedule will regularly call for 10 hours a day. We've created a condensed work week because we believe in having time off to enjoy the beautiful surroundings! We also try to keep a consistent work schedule but at times the realities of running a hostel may require additional hours or days with short notice.  
There will also be an on-call component of the job for the evenings after your shift has ended.  Compensation is provided when called or if you have to come in.
VACATION TIME:
Vacation paid as per BC labour laws.  
Vacation not to be taken between June 1 to Oct 1st or Christmas holiday period. 
Vacation time must be approved in advance by management.
BENEFITS:
Performance bonuses paid three times per year
Company to either provide a cell phone plan or cover the cost of a basic personal cell phone plan (at option of company) as it is required for the position. 
FAM tours with local businesses and tour operators
Discount on in-house rentals
Complimentary stays at HI Canada Hostels (depending on availability) 
This position is suitable for those looking for Permanent Residency
If this position sounds like a good fit please send your resume, phone number and the best time to contact you to info@squamishhostel.com.
No walk-ins or phone calls please. Only those selected for an interview will be contacted.
Interested?
If you think you're just the person we're looking for, then please send us your resume and cover letter today! (Please note this site uses pop-up windows)