Assistant Manager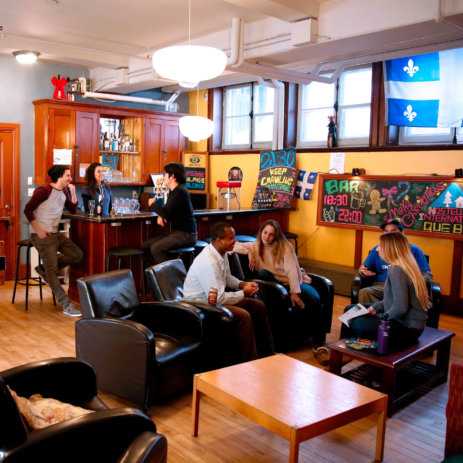 HI Québec, Auberge internationale de Québec
Québec, Quebec
Striving to offer a quality service to our travellers, we are currently looking for an Assistant Manager to join our team.
This list of tasks/responsibilities is not exhaustive.

Main Objectives :
Plan, organize, direct and control various departments of the Auberge Internationale de Québec: Reception, café-bar, trainees, activities, human resources, payroll, etc.;
Manage a team of approximately 20 people and act as a resource person for employees.
Front Desk
Manage innkeepers' schedules (absences, holidays, change of shifts);
Check incoming reservations and room assignments;
Ensure exemplary customer service and gather feedback from travellers;
Ensure the management of conflicts, incidents and customer complaints;
Manage cancellations and changes in booking dates;
Ensure the reservation of rooms for HI employees.
Human Resources
Define and analyse the recruitment need, identify candidates, organise interviews, evaluate and select profiles, carry out reference checks, provide immigration consulting services, lead and monitor a network of candidates;
Ensure the recruitment in a methodical way according to attendance schedules and carry out the signing of contracts;
Maintain contacts with various school and community organizations;
Work closely with HI CANADA's management in the recruitment of international interns;
Prepare time cards for payroll and calculate bi-weekly hours.
Housekeeping (weekends)
Team management (room allocation, routines, absences, conflicts, etc.) and contact the housekeeping manager in case of conflicts (weekend report);
Ensure follow-up for the big cleaning in collaboration with the person in charge of housekeeping;
Monitor the progress of the teams on the different floors;
Take readings on the various electrical devices.
Café-Bar management
Responsible for food logistics operations (compliance with MAPAQ hygiene and sanitation rules, etc.);
Contact suppliers to negotiate prices and track orders, as well as track sales;
Monitor employee cash management with the help of the accounting department;
Train employees in the use of tools at the bar and write procedures;
Create promotional posters and search for products to diversify the existing offer;
Prepare work schedules (organization of teamwork, calculation of hours, planning management, absence management, illness, etc.);
Ensure food orders and ensure proper product rotation and food preservation.
Knowledge and interpersonal skills
Excellent management and management skills;
Knowledge of the hotel industry;
Ability to communicate in English on a professional level;
Demonstrate active listening, pedagogy and psychology;
Basic accounting knowledge;
Excellent customer management skills;
Pro-active on decision-making and problem solving;
Ability to work in a team environment;
Ability to analyze and solve problems;
Good management of planning tools;
Be an excellent communicator;
Good knowledge of the Office Suite;
Ability to reframe projects and guide the team towards a common objective.
Employment Status: Full-time
Sector of activity: Accommodation - Coffee/Bar - Housekeeping - HR
Shift: Daytime, Thursday to Monday
Number of hours: 35 to 40 hours per week
Salary: To be discussed according to experience
Start date of employment: As soon as possible
Interested?
Please send your Curriculum Vitae to the attention of Simon Jacobs, Executive Director, at the following address: sjacobs@hostellingquebec.com