Quebec and Ontario Region
From Canada's busiest urban centres to the end of the Gaspé peninsula
Hostelling International Canada - Québec and Ontario Region is a non-profit organization based in Montreal with owned and affiliate hostels offering a wide range of experiences, from canyoning in Gaspésie to walking the cobbled streets of Quebec, enjoying the view on top of the Mount Royal in Montreal to biking across the vineyards in Niagara-on-the-Lake or sleeping in a former Jail cell in Ottawa.
More than 11,000 members are part of the Quebec and Ontario travelling community. Members are invited to partake in our annual general assemblies, attend our travel talks and join us and other travellers at our different events organized throughout the year.
Our Story
The birth of the Québec and Ontario Region dates back to the beginning of the hostelling movement in Canada.
1938:  Mary Barclay of the Canadian Youth Hostels Association created the Association of St. Lawrence Youth Hostels. Her mandate was to develop the youth hostelling movement in Quebec and link it with the Canadian and International networks.

1957:  John Charlow became the Association's first paid employee. However, he would not accept any remuneration until he had succeeded in sufficiently developing the youth hostelling movement in Quebec. Thanks to his efforts, the membership grew from 600 to 6,000 in just three years. 
1967:  John Charlow opened the first urban youth hostel in Canada: the Montréal Youth Hostel (HI Montréal)

1970:  Development of the youth hostelling movement in Quebec became the responsibility of the Quebec Hostelling Federation (QFA).
 
1989:  The Quebec Hostelling Federation (QFA) merged with the Organisation pour le tourisme étudiant au Québec (Quebec student tourism organization) to become the Regroupement pour le Tourisme Jeunesse (RTJ, youth tourism collective).

1994: Facing increasing demand, the Montréal hostel moved to a larger facility. Still located at this same address today, the hostel can now welcome more than 260 guests per night compared to the 100 maximum capacity of its former building. 

1997: The Association created the Mont-Tremblant International Youth Hostel. In so doing, it made the ski resort by the same name much more accessible to travelers on a budget. 

2005: The St. Lawrence Youth Hostels Association acquired the Niagara Falls and Toronto hostels, both properties of the HI Canada-Great Lakes Region (Ontario) in financial difficulties at the time. 

2007:  HI Canada entrusted a regional representation mandate for the Great Lakes Region and the Québec one to the Association of St. Lawrence Youth Hostels, from now on also known as Hostelling International Canada - St. Lawrence Region. The St. Lawrence Region thus reassumed the role of regional development for HI Canada some 40 years after it had transferred this responsibility to the QFA, and later the RTJ.

2011:  HI Canada-Ontario East Region members decided to join the St. Lawrence Region to create a stronger HI presence on in Québec and Ontario. With this merge, the St. Lawrence Region became HI Canada-Québec and Ontario Region, the second largest region in terms of HI membership in Canada (15,000 members).
2019: Québec and Ontario Region now counts 11 hostels (3 owned and 8 affiliated), all proudly part of the Hostelling International network.
In almost 80 years of activity, the association has grown from a voluntary association to having one permanent employee to employing more than 100 people today. It has given several millions of young travelers the opportunity to discover the cities and towns in which it is established, make friends, and ultimately expand their horizons as they meet people and encounter cultures from near and far.
Our Values
The management of youth hostels and member services is undertaken in a market environment. It requires controlling operating costs and generating sufficient revenues. The equilibrium between costs and revenues should not be to the detriment of employees or customers, which would compromise the accessibility of leisure tourism for those with lower financial capacity. All services must be provided with high quality and take into account our educational mission. Relationships with our guests must be honest, flexible, and to their satisfaction.
As an organization ingrained in the social economy, Hostelling International Canada - Québec and Ontario Region applies social economy principles and advocates strong social values that support its mission and goals.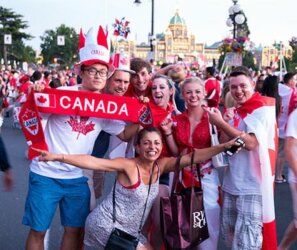 We believe experiences are better lived when shared with others in friendship and understanding.
We believe in collaboration and the power of the collective: all for one and one for all.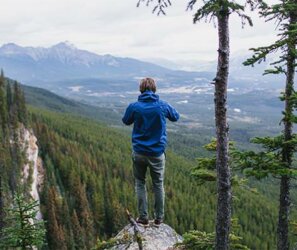 We're on a mission to leave the world better than found.
We raise consciousness about a better way of travelling, to being thankful and respectful of the people and the places that make each moment unique and memorable.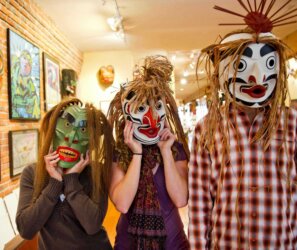 We welcome people and ideas from all places.
We believe everyone should be free to express their point of view.
We encourage the sharing of knowledge, experience and beliefs.
Be part of the community
Every year, members of Hostelling International residing in Québec or Ontario are invited to our Annual General Meeting in February. During this meeting, we distribute our annual report, report on our activities, present future projects and, especially, elect members who will sit on the Board of Directors. Feel free to join us next year and participate in your HI association.
Proud partner of the Youth Travel Foundation
The Youth Travel Foundation's mission is to promote young adults' education and personal development through travel by awarding travel grants. For the past 3 years, HI Canada has been working alongside the YTF to encourage youth in their peace-promoting travel projects. To find out more about the Youth Travel Foundation's activities or to support their mission, visit their website.